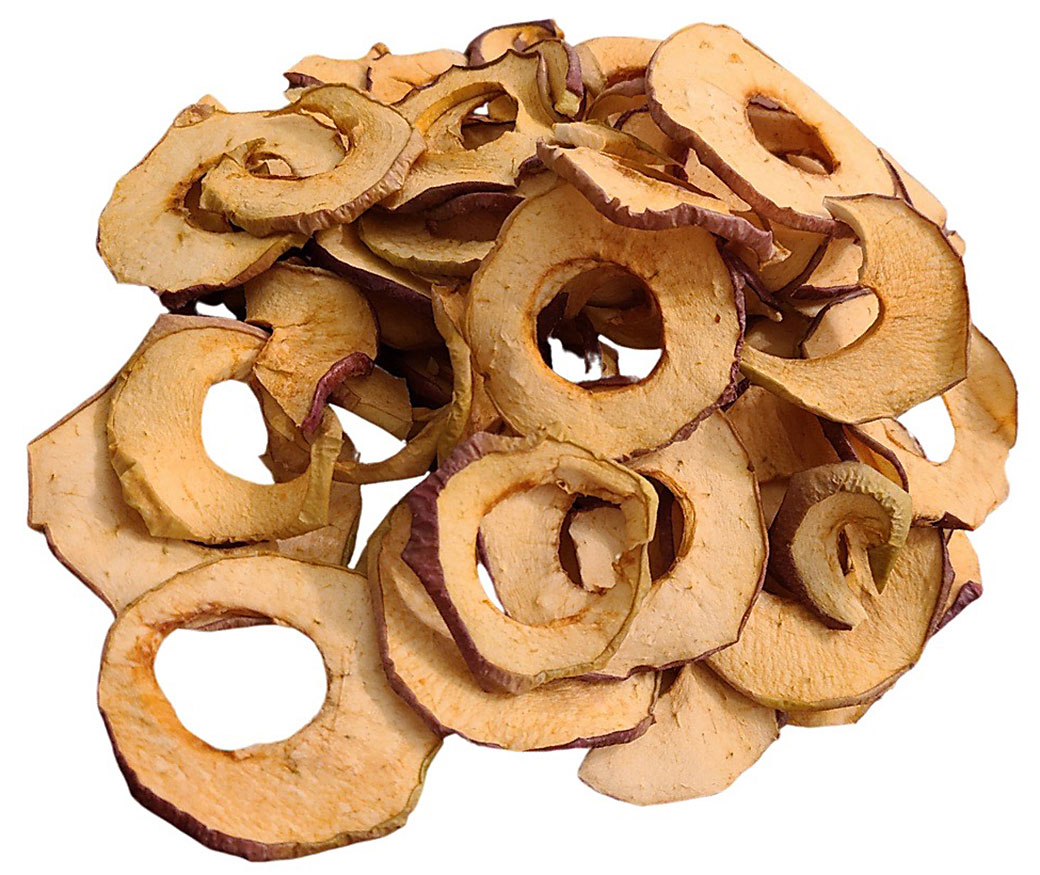 Apple Chips – ORGANIC
We're trilled to have found certified organic apple chips, made from apples grown and dried right here in beautiful British Columbia. Our apple chips are made from apples, and apples alone, no added ingredients could make these apple chips better than they already are!
While they're basically the perfect snack as is, these apple chips are also quite versatile in the kitchen. A delicious addition to your next charcuterie board (so good paired with cheeses!), or top your salads, oatmeal, yogurt, or granola with them for a tasty added crunch. Many dips and spreads also go really well with apple chips replacing traditional crackers and chips. You can also use them to decorate your next fancy cocktail or baked goodies. The options seem almost endless!
Apple chips have all the same nutritional benefits as eating fresh apples, but in a crispy dried chip form. They're rich in fibre which keeps you feeling satisfied for longer after eating, and are a good source of vitamin c, potassium, magnesium, along with a number of antioxidants. Apples also contain pectin, a soluble fibre and naturally occurring prebiotic that feeds the healthy bacteria in your gut.
Country of origin: Canada
Ingredients: Organic apples. May contain milk ingredients, peanuts, tree nuts, sesame seeds, soya, wheat and mustard.
This product is not taxable