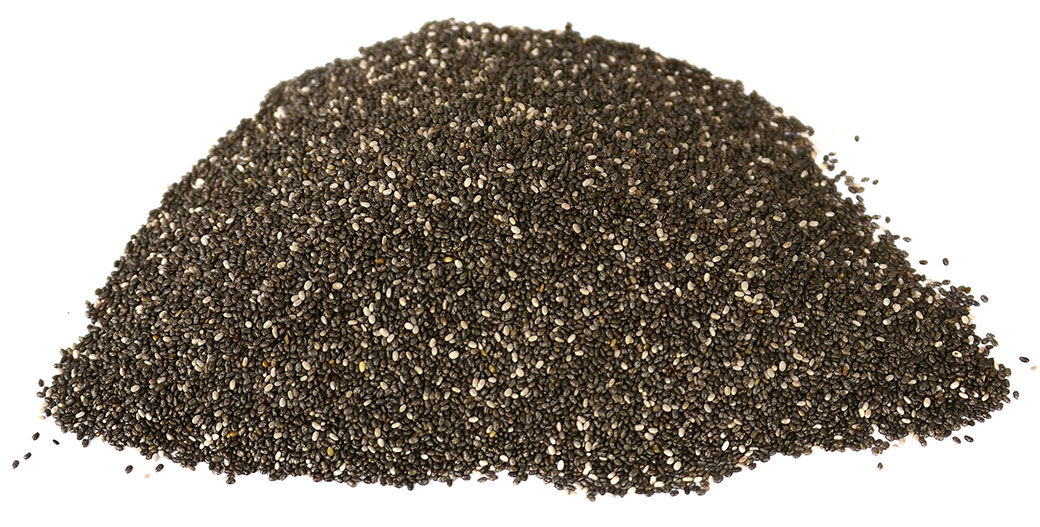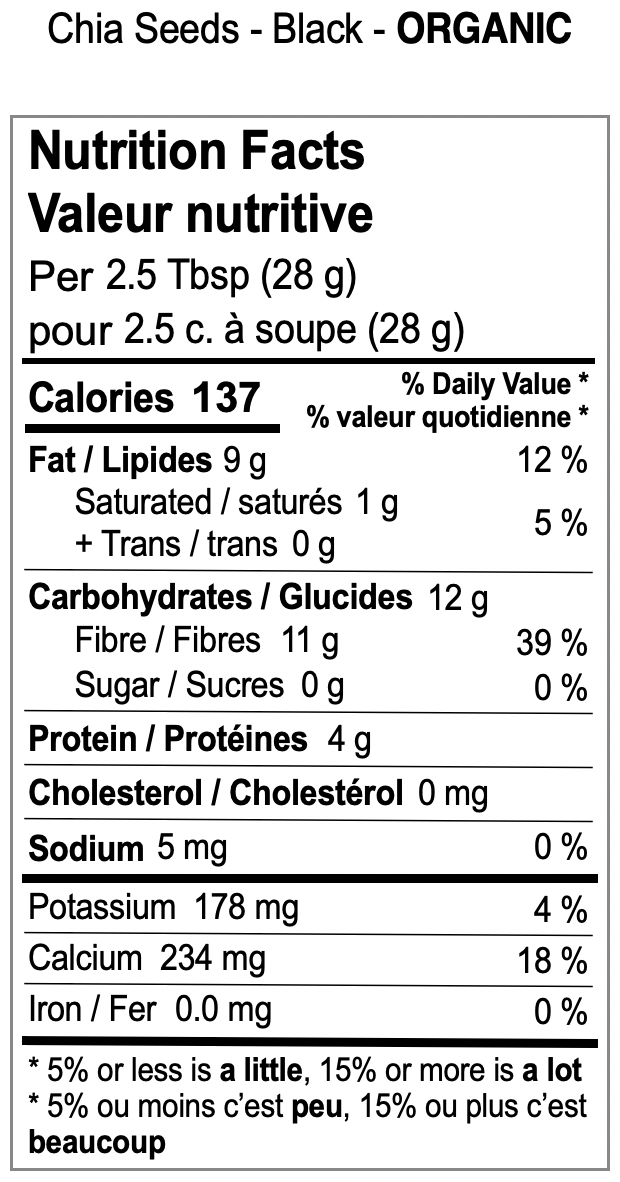 Chia Seeds – Black – ORGANIC
Chia seeds come from the chia plant, one of the many members of the Salvia genus in the mint family (Lamiaceae).
Cultivated and consumed by the Aztecs and their ancestors for millennia, chia's origins can be traced back to Mexico's central valley.
The protein chia seeds contain, at around 20% by weight, one of the most complete proteins in the vegetable kingdom. They also contain about 35% fibre (most of it highly viscous insoluble fibre) and plenty of antioxidants! This natural combination of elements makes a perfect "shield" for the chia seed's uniquely high omega-3 content by protecting the oil from air, light and oxidation.
Chia seeds are a complete superfood and chock-full of energy!
Country of origin: Paraguay
Ingredients: Organic chia seed. May contain milk ingredients, peanuts, tree nuts, sesame seeds, soya, wheat and mustard.
This product is not taxable
Fair Trade
Rancho Vignola is fully committed to fair trade principles in order to support the farmers, growers, and processors we work with.
No Food Waste
Any remaining inventory at the end of our Spring Clearance Sale will be donated to food banks and charitable organizations across Canada.
Shipping Assurance
You'll be contacted before we ship your order! Smaller orders during December and March will receive an email notification once your order is shipped.