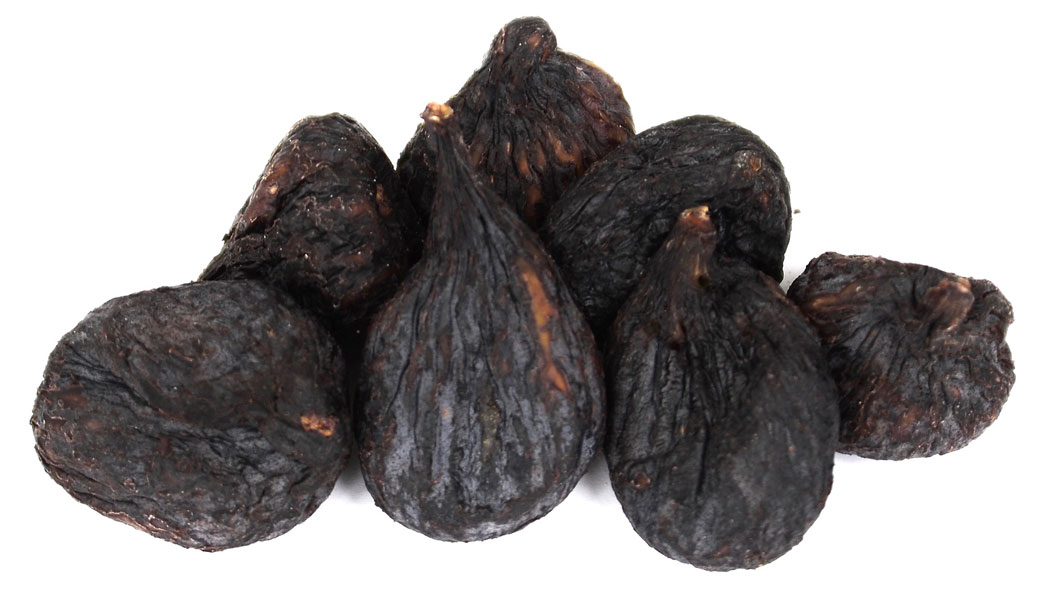 Figs – Black Mission
Black Mission figs contain the highest level of powerful antioxidants in the fig family, and are rich in polyphenols. Figs act as a natural antibacterial and anti-fungal agent assisting the immune system; are an excellent source of potassium helping to reduce blood pressure; have a positive impact on weight management and digestive wellness providing prebiotics and a high fiber content (4-5g per fruit); and are high in natural sugars. Figs also provide a healthy dose of the minerals potassium, calcium, manganese, magnesium, iron, phosphorus, copper and zinc, as well as vitamins B2, B3, B6, C and K.
Figs are delicious and nutritious main ingredients in baking, and add a sweet flavour added to breakfast cereals and salads. Figs also serve as a charcuterie and cheese tray staple. You may notice as the figs age, some of the natural sugars rise to the surface of the dried fruits – this is a perfectly normal and harmless effect. If you choose to freeze-store, you may notice a change in texture, again harmless and has no effect on taste or nutritive value.
Country of origin: United States
Ingredients: Figs, potassium sorbate. May contain milk ingredients, peanuts, tree nuts, sesame seeds, soya, wheat and mustard.
This product is not taxable
Related Recipes
Fair Trade
Rancho Vignola is fully committed to fair trade principles in order to support the farmers, growers, and processors we work with.
No Food Waste
Any remaining inventory at the end of our Spring Clearance Sale will be donated to food banks and charitable organizations across Canada.
Shipping Assurance
You'll be contacted before we ship your order! Smaller orders during December and March will receive an email notification once your order is shipped.