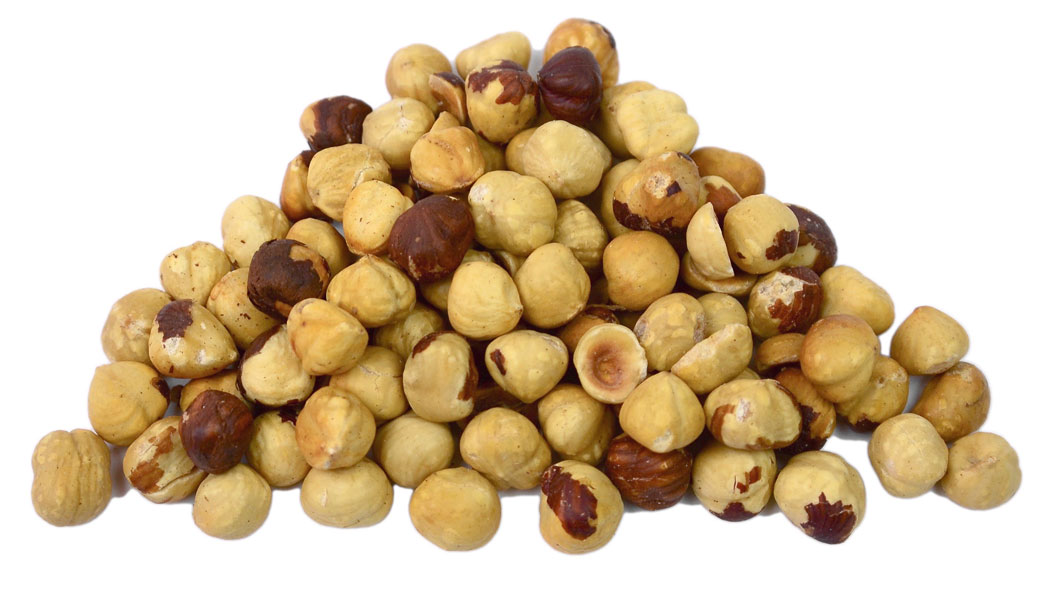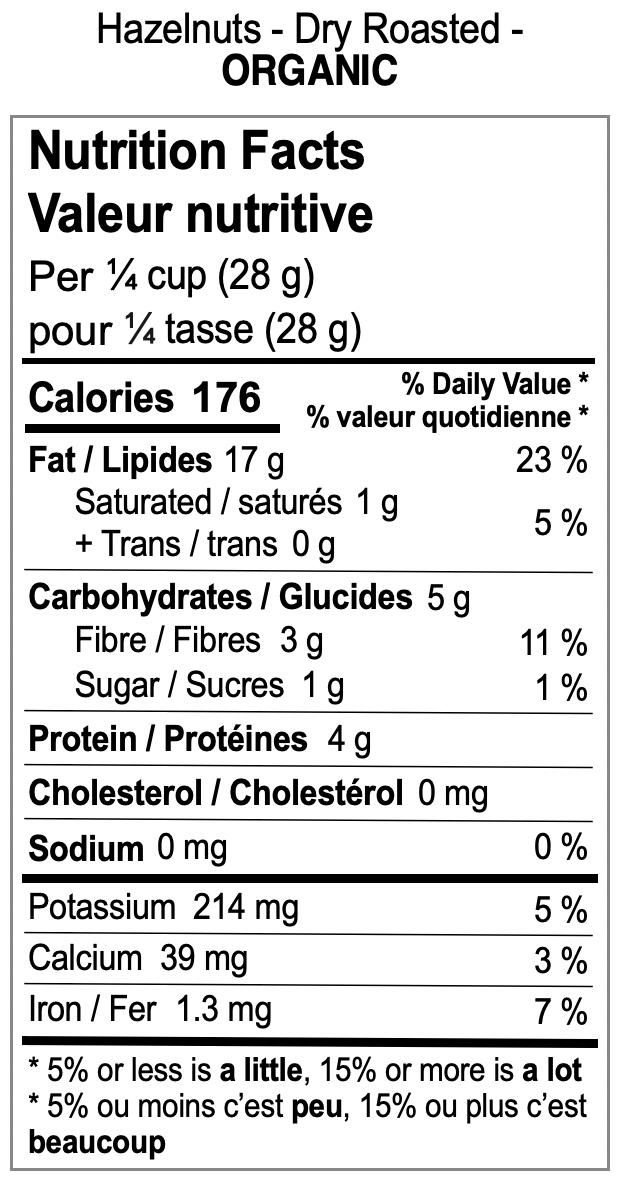 Hazelnuts – Dry Roasted – ORGANIC
Pre-roasted for your snacking or baking convenience. Dry roasting means that all you're receiving is 100% organic hazelnut goodness, no added ingredients you may not want.
Hazelnuts are also known as filberts or cobnuts and are best known for their use in confectionery goods, but we like to use them in many savoury dishes as well. One of the oldest cultivated nuts, and still popular to this day for good reason, they're delicious! Our organic dry roasted hazelnuts are a perfect addition to your diet though baking, cooking or simply snack on a handful and enjoy the pure hazelnut experience.
The hazelnut is different from other nuts in that it blooms and pollinates during the winter months. Our roasted hazelnuts are nutrient-dense and rich in protein, manganese and vitamin E.
Country of origin: Turkey
Ingredients: Organic hazelnuts. Contains: Tree nuts. May contain milk ingredients, peanuts, sesame seeds, soya, wheat and mustard.
This product is not taxable
Fair Trade
Rancho Vignola is fully committed to fair trade principles in order to support the farmers, growers, and processors we work with.
No Food Waste
Any remaining inventory at the end of our Spring Clearance Sale will be donated to food banks and charitable organizations across Canada.
Shipping Assurance
You'll be contacted before we ship your order! Smaller orders during December and March will receive an email notification once your order is shipped.