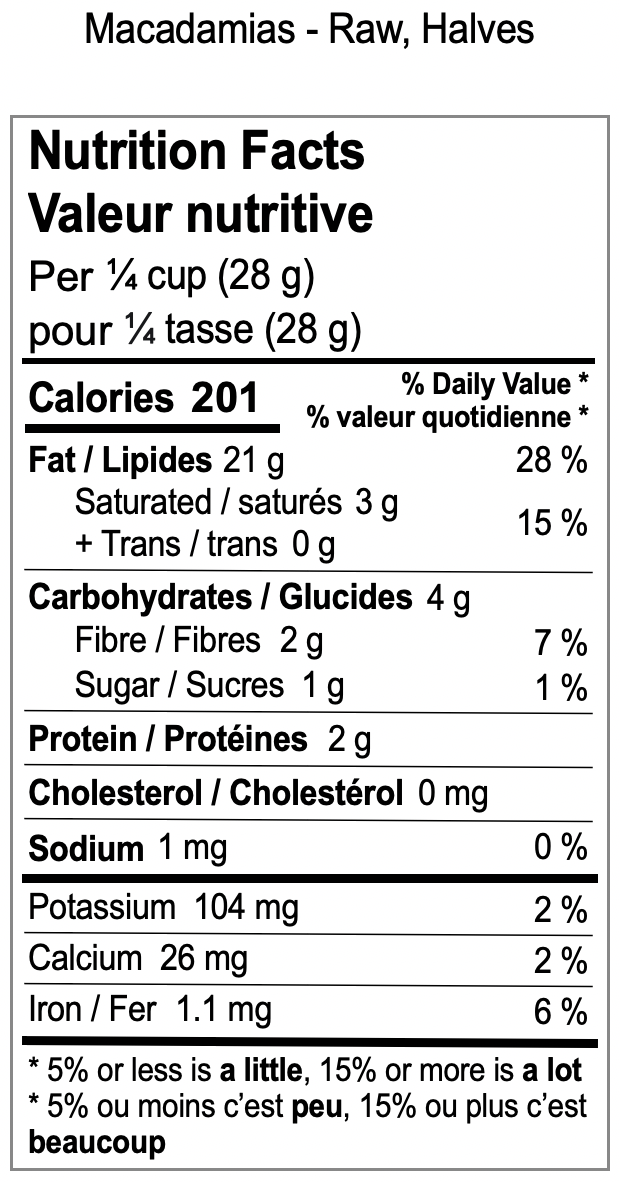 Macadamias – Raw, Halves
Macadamia nuts are also known as bush nuts or maroochi nuts, native to Australia but now grown in numerous warm climates throughout the world. The macadamia is a hard nut to crack! The nut is dried in shell to reduce the moisture content and allow the nut to pull away from the outer lining. Then a vice or mallet is taken to it in order to crack the tough shell and harvest the edible fruit.
Our macadamia nuts are crisp and buttery with fantastic flavour – a perfect addition to any sweet or savoury dish. Snack on macadamias for a kick of protein and healthy HDL fats to help fight heart disease and lower your risk of stroke.
Country of origin: Kenya
Ingredients: Macadamias. Contains: Tree nuts. May contain milk ingredients, peanuts, sesame seeds, soya, wheat and mustard.
This product is not taxable
Fair Trade
Rancho Vignola is fully committed to fair trade principles in order to support the farmers, growers, and processors we work with.
No Food Waste
Any remaining inventory at the end of our Spring Clearance Sale will be donated to food banks and charitable organizations across Canada.
Shipping Assurance
You'll be contacted before we ship your order! Smaller orders during December and March will receive an email notification once your order is shipped.