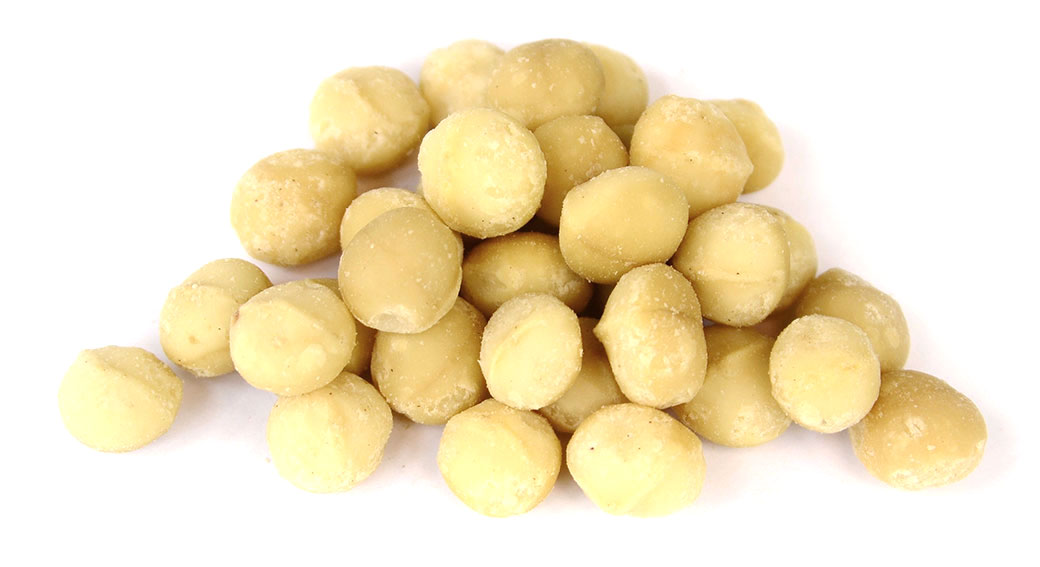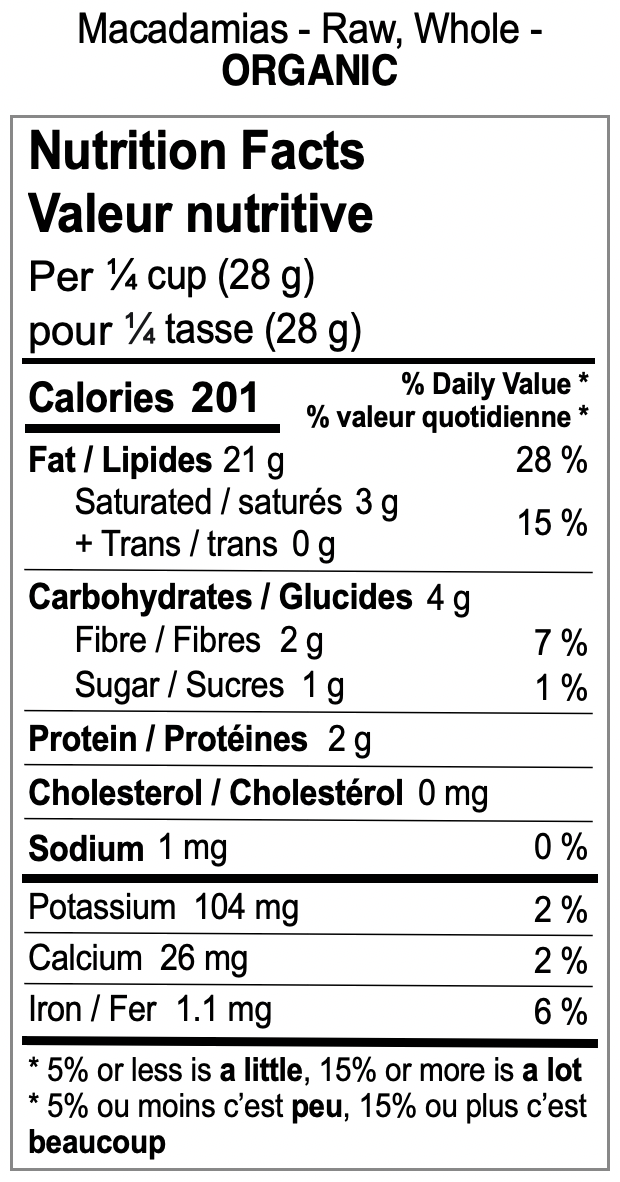 Macadamias – Raw, Whole – ORGANIC
Macadamia nuts are also known as bush nuts or maroochi nuts, native to Australia but now grown in numerous warm climates throughout the world. Macadamia nuts have an extremely tough outer shell, making their harvest more labour-intensive than most other nuts.
Use our delicious buttery macadamia nuts in a sweet dessert, with a savoury dish or simply as a decadent snack with vitamin B6, magnesium and iron in each serving. Macadamias also offer a kick of protein and healthy HDL fats to help fight heart disease and lower your risk of stroke.
Country of origin: Australia
Ingredients: Organic macadamias. Contains: Tree nuts. May contain milk ingredients, peanuts, sesame seeds, soya, wheat and mustard.
This product is not taxable
Fair Trade
Rancho Vignola is fully committed to fair trade principles in order to support the farmers, growers, and processors we work with.
No Food Waste
Any remaining inventory at the end of our Spring Clearance Sale will be donated to food banks and charitable organizations across Canada.
Shipping Assurance
You'll be contacted before we ship your order! Smaller orders during December and March will receive an email notification once your order is shipped.