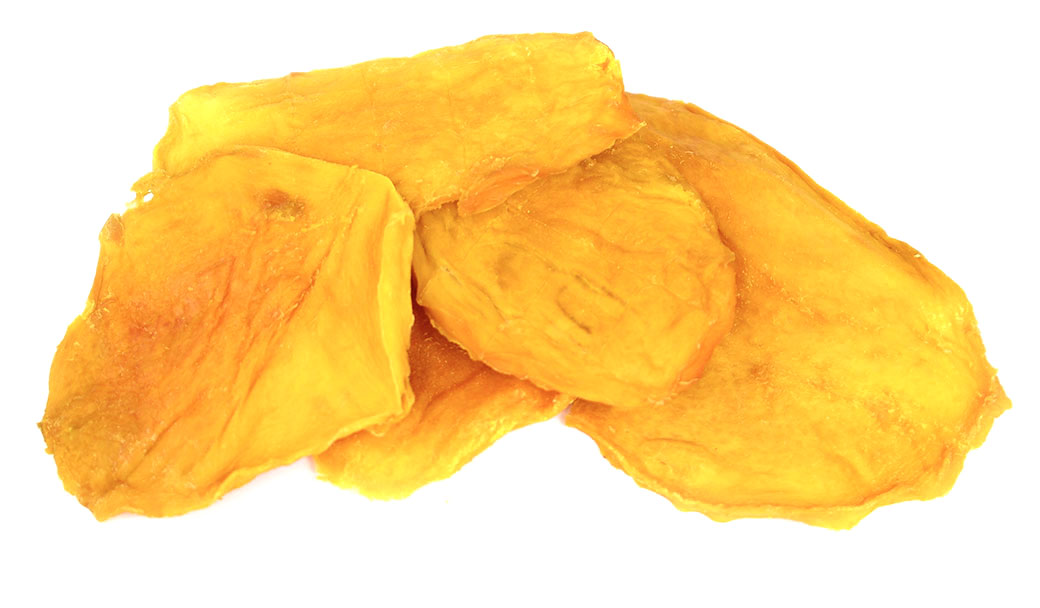 Mangoes – Sliced – ORGANIC
One of our most popular products, and for a deliciously good reason. Our dried mango is not only amazingly tasty, but a nutritiously dense addition to your diet. You've probably had mango before, but you haven't had mango like this before. 
A chewy fruit leather style of naturally dried mango, think fruit jerky, our mango slices are as easily portable as food gets. They're perfect for when you need food on the go, and have many uses in the kitchen too. We're sure you'll find your own favourite way to enjoy our dried sunshine, I mean mango slices. 
Mango boasts a wide range of nutrients such as vitamins C, B6, A, E, K, folate, niacin, thiamine, riboflavin and minerals copper, potassium, manganese, magnesium, and calcium, just to name a few. Mango also contains high amounts of over a dozen types of polyphenols, which act as antioxidants and are thought to reduce inflammation as well as cellular damage. As with most natural foods mango also has lots of healthy dietary fibre to keep you feeling satiated after eating.
Country of origin: Mexico
Ingredients: Organic mangoes. May contain milk ingredients, peanuts, tree nuts, sesame seeds, soya, wheat and mustard.
This product is not taxable
Fair Trade
Rancho Vignola is fully committed to fair trade principles in order to support the farmers, growers, and processors we work with.
No Food Waste
Any remaining inventory at the end of our Spring Clearance Sale will be donated to food banks and charitable organizations across Canada.
Shipping Assurance
You'll be contacted before we ship your order! Smaller orders during December and March will receive an email notification once your order is shipped.