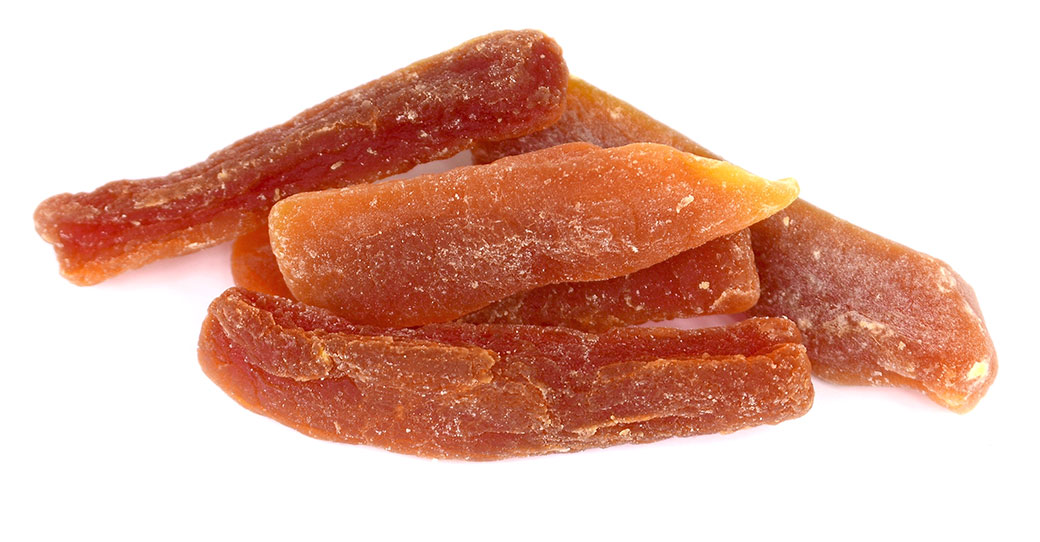 Papaya Spears – Sweetened, No Sulphur
Papaya is native to southern Mexico and neighbouring Central America, but is now present in every tropical and subtropical country. Fresh or dried, papaya is rich in high-potency vitamin C and digestive enzymes, making it the perfect fruit with which to end a meal.
A luscious, dark orange colour differentiates the unsulphured papaya from its more common bright orange counterpart. Grown in Thailand.
Country of origin: Thailand
Ingredients: Papayas, cane sugar, calcium, citric acid. May contain milk ingredients, peanuts, tree nuts, sesame seeds, soya, wheat and mustard.
This product is taxable
Fair Trade
Rancho Vignola is fully committed to fair trade principles in order to support the farmers, growers, and processors we work with.
No Food Waste
Any remaining inventory at the end of our Spring Clearance Sale will be donated to food banks and charitable organizations across Canada.
Shipping Assurance
You'll be contacted before we ship your order! Smaller orders during December and March will receive an email notification once your order is shipped.