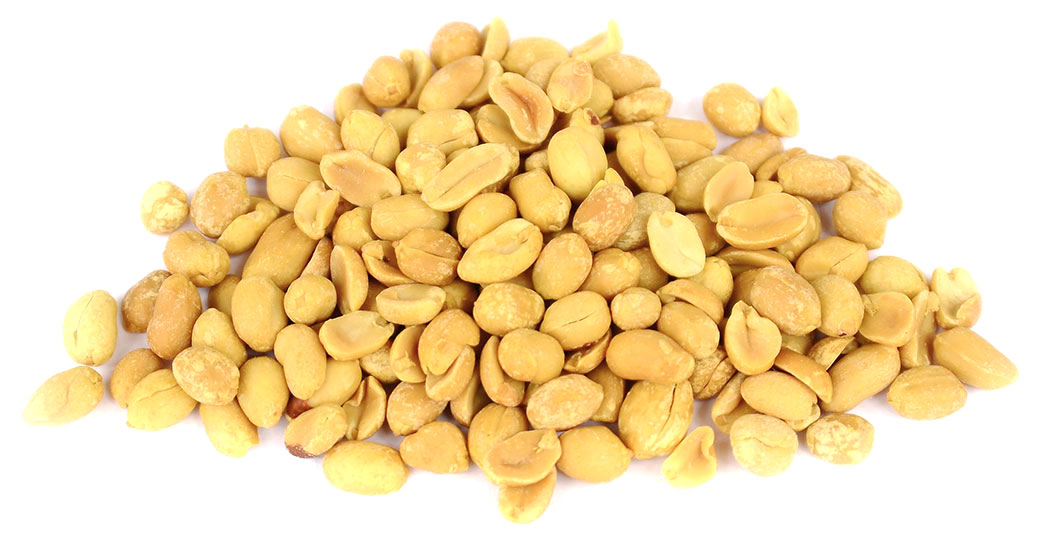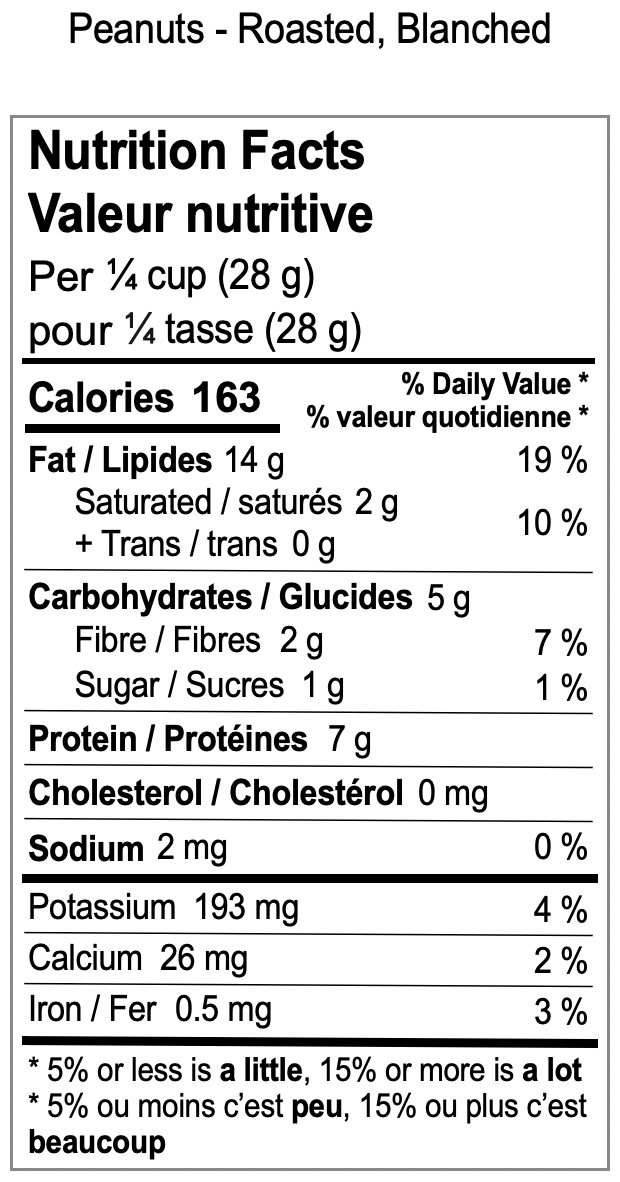 Peanuts – Roasted, Blanched
Peanuts are nuts by name and culinary use only; botanically they are a legume – similar to peas, beans and lentils. Unlike most nuts, which are perennial, peanuts are annual and grow underground within the root system. In North America, peanuts and peanut butter are by and far the most popular nut choice. But they are found in many culinary dishes worldwide – great in curries, stir fries and crumbled onto a salad, or even make your own peanut butter.
Our roasted peanuts are low in cholesterol but rich in iron, manganese and niacin – which helps lower bad cholesterol and is considered one of the essential nutrients to the human diet.
We're excited to be able to continue offering US-grown peanuts instead of the more common Chinese variety. Custom-roasted in Vancouver, British Columbia.
Country of origin: United States
Ingredients: Peanuts, canola oil. Contains: Peanuts. May contain milk ingredients, tree nuts, sesame seeds, soya, wheat and mustard.
This product is not taxable
Related Recipes
Michelleäó»s Zesty Garbanzo Beans with Pistachio Nuts
View Recipe
Fair Trade
Rancho Vignola is fully committed to fair trade principles in order to support the farmers, growers, and processors we work with.
No Food Waste
Any remaining inventory at the end of our Spring Clearance Sale will be donated to food banks and charitable organizations across Canada.
Shipping Assurance
You'll be contacted before we ship your order! Smaller orders during December and March will receive an email notification once your order is shipped.