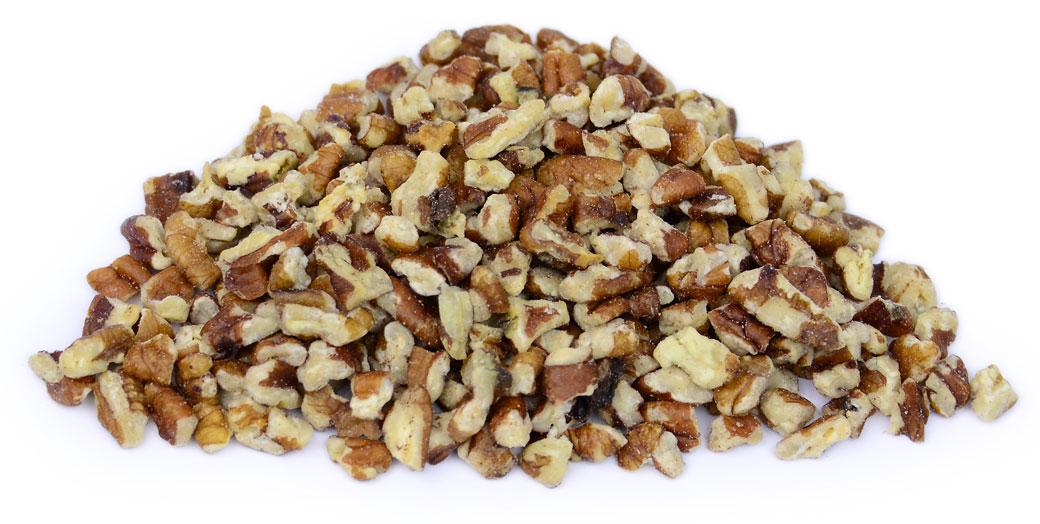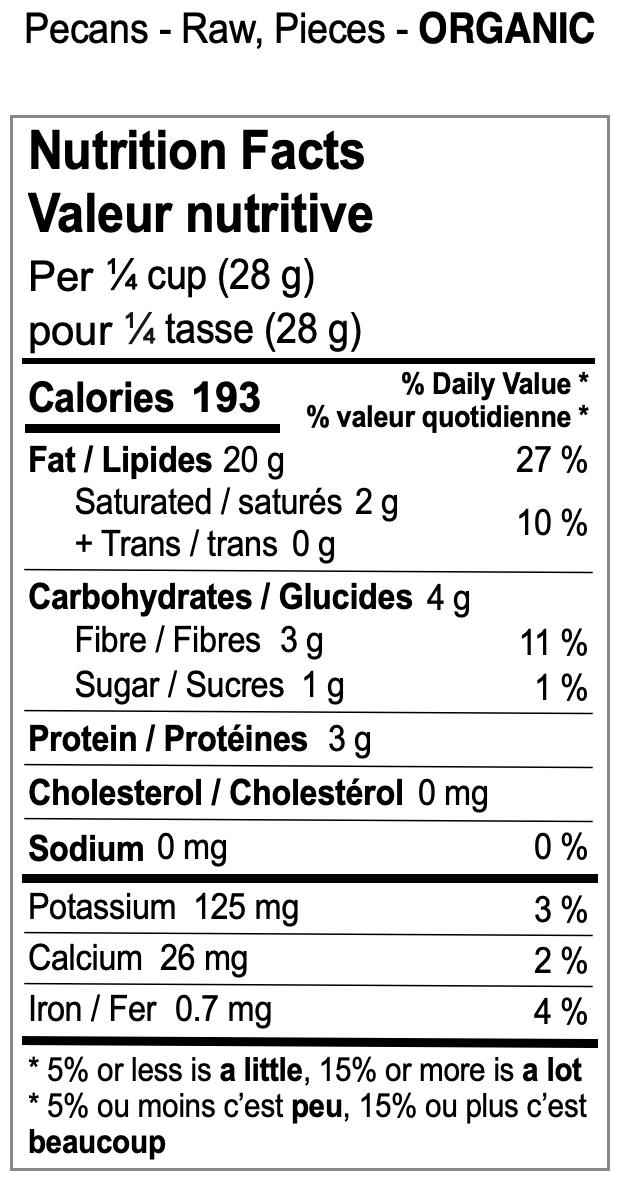 Pecans – Raw, Pieces – ORGANIC
For the bakers among you, these convenient pecan pieces will simplify preparation of your sweet and savoury dishes. Add them to your recipes for a nutritious boost!
Raw pecans, like most raw nuts, should be stored in sealed containers in the freezer for optimal shelf life. With a near-perfect ratio of monounsaturated to unsaturated fat and high in vitamin E, pecans are rich in magnesium, helping to reduce inflammation and improve cardiovascular health. They are a good source of zinc, vitamin E, vitamin A and phosphorus, all which help in the maintenance of healthy skin and hair. Pecans also contain the powerful antioxidant, manganese, helping to boost immunity and assist in nerve conduction and brain function.
Country of origin: United States
Ingredients: Organic pecans. Contains: Tree nuts. May contain milk ingredients, peanuts, sesame seeds, soya, wheat and mustard.
This product is not taxable
Fair Trade
Rancho Vignola is fully committed to fair trade principles in order to support the farmers, growers, and processors we work with.
No Food Waste
Any remaining inventory at the end of our Spring Clearance Sale will be donated to food banks and charitable organizations across Canada.
Shipping Assurance
You'll be contacted before we ship your order! Smaller orders during December and March will receive an email notification once your order is shipped.