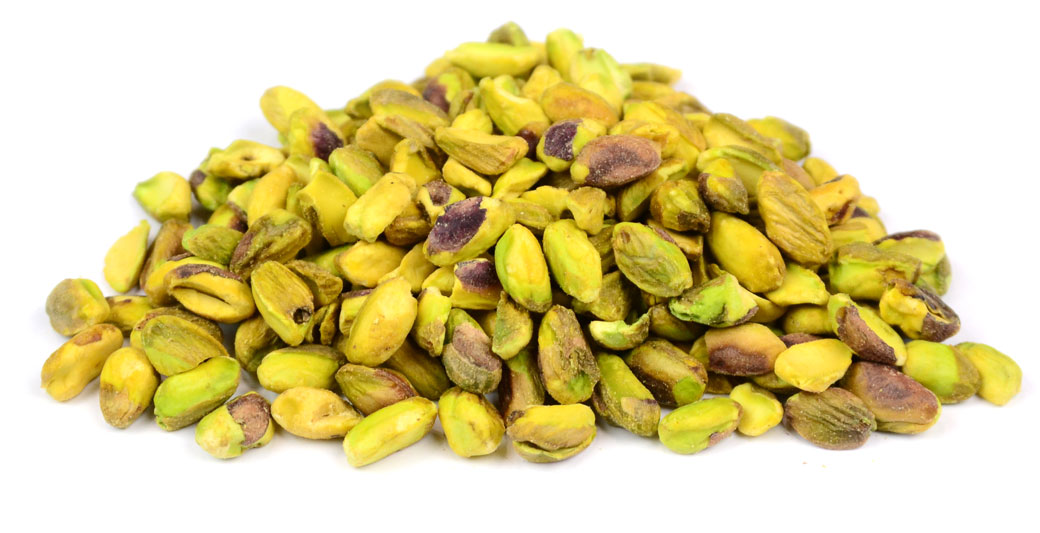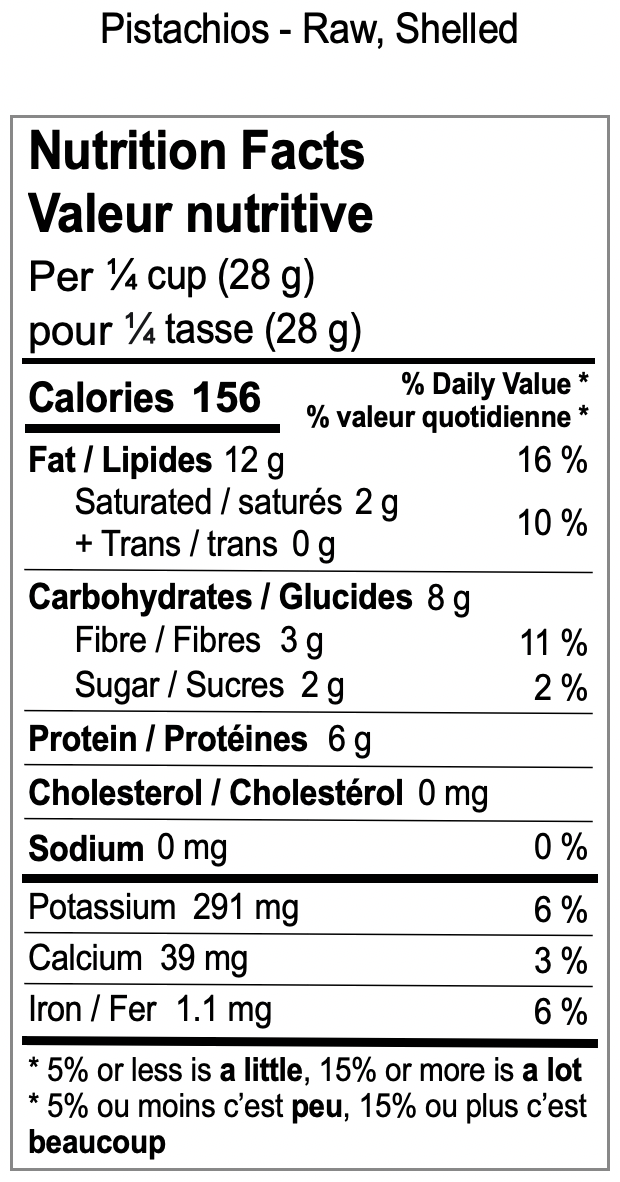 Pistachios – Raw, Shelled
New this year! From our conventional pistachio supplier we bring to you raw shelled pistachio kernels. Shelled pistachios have leaped into popularity in the last few years due to their versatility, and as more people give them a try and love them. Raw pistachios are a treat on their own or add them to salads, stir fries or baked goods. The options are almost endless!
Pistachios are rich in fibre, thiamin, vitamin A, vitamin C, vitamin B6, vitamin E, calcium, iron, magnesium, phosphorus, copper, selenium, zinc and manganese. They provide a high source of protein, up to 6g per serving, and contain the highest amount of potassium available from all nut varieties. They're also an excellent source of copper, which aids the absorption of iron in the body. When eaten on a regular basis, pistachios contribute to lowering LDL cholesterol and reduce the process of glycation. Pistachios are a smart choice when managing weight due to low calories, high protein, low saturated fat and high unsaturated fat.
Country of origin: United States
Ingredients: Pistachios. Contains: Tree nuts. May contain milk ingredients, peanuts, sesame seeds, soya, wheat and mustard.
This product is not taxable
Fair Trade
Rancho Vignola is fully committed to fair trade principles in order to support the farmers, growers, and processors we work with.
No Food Waste
Any remaining inventory at the end of our Spring Clearance Sale will be donated to food banks and charitable organizations across Canada.
Shipping Assurance
You'll be contacted before we ship your order! Smaller orders during December and March will receive an email notification once your order is shipped.