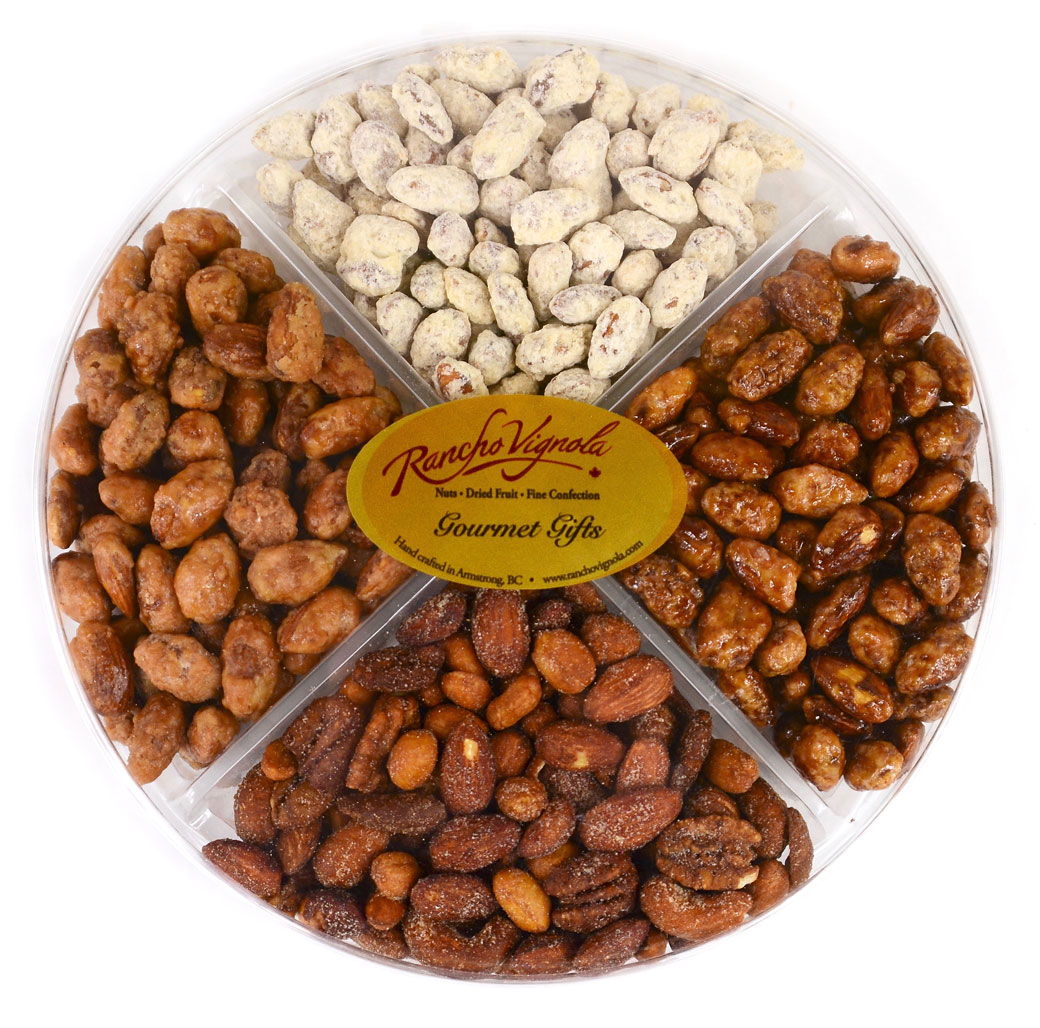 Sweet Nut Tray – 650 g
A sweet mix of flavoured nuts in a round clear plastic tray with four divided compartments, packed in a white gift box with colourful crinkle paper.
*photo for demonstration only as ingredients and design may vary
Please note: Gift packs are primarily intended for the Christmas gift-giving season and after a few months of storage the natural sugars in the dried fruit may rise to the surface and form a white coating. Although this sugar crystallization in no way alters the taste, the fresh look can be maintained by keeping them cool, double-wrapped and dry.
white gift box with colourful crinkle paper.
Country of origin: Canada
This product is taxable
Fair Trade
Rancho Vignola is fully committed to fair trade principles in order to support the farmers, growers, and processors we work with.
No Food Waste
Any remaining inventory at the end of our Spring Clearance Sale will be donated to food banks and charitable organizations across Canada.
Shipping Assurance
You'll be contacted before we ship your order! Smaller orders during December and March will receive an email notification once your order is shipped.