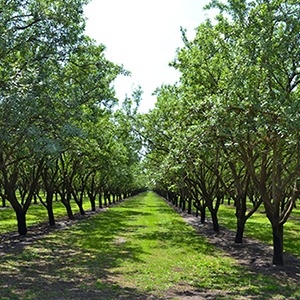 Welcome to the beginning of our 2015 wholesale season and 35th anniversary!
We've had a busy few weeks talking to the people who grow and produce the many delicious products we carry, we're hearing great things about this year's crops and we're excited to be bringing another harvest to you.
We're also excited to announce a few contest winners!

First, thank you to everyone who took the time to write to us about how nuts and dried fruit fuel your bodies and/or pass along one of your favourite recipes. We love to hear all your stories and try new recipes, and we can't wait to share some of our delicious products with you!
How do nuts and dried fruit fuel your bodies?
In many ways! Here are two submissions we know you'll enjoy and probably relate to. Keep an eye out, as we'll be sharing the other great responses over the wholesale season.
Brenda, ND: "I have been a celiac for over 20 years and have spent years sifting through research, articles and information about which foods are best for compromised digestive systems. I have found, since deficient digestive enzymes are the main issue, not just for gluten grains, that veggies, fruit, protein, including nuts and seeds, are best. Since I cycle, run or ski every day for at least an hour and for hours on the weekends, I need quality food. So I always take dried almonds, cashews, sunflower and pumpkin seeds in one bag and dried figs, prunes, a date and an apricot roll in another. This not only gives me the energy I need, but keeps my blood sugar stable so I don't 'bonk.' This is so much better than any of the quick-energy bars or gels out there that so many people use. Thanks again for all the great produce!!!"
Anne: "I have been a Rancho Vignola customer for a long time ~ although not quite 35 years! I absolutely love the freshest of the fresh products that are offered every fall. I especially count on the almonds as my primary nut fuel! The almonds are always of superior quality, and I can be assured of no rancid nut fuel. When I come home from work, I grab a handful of pure raw almonds to get me energized for the pre-dinner rush. Another product I have come to rely on are the juice-sweetened cranberries. For extra pick-me-up I add a small handful of these pure treats to my almonds. I'm never disappointed! Thanks, Rancho Vignola, for providing superior, fresh, quality nuts and dried fruit each season!"
The recipe contest was difficult to judge, as we had a great selection of sweet and savoury dishes. Congratulations to Mary from Kamloops, BC, for submitting the winning recipe! Give this very tasty recipe a try; we've already enjoyed it with veggies, sandwiches, meats, crackers and cheese.
Mango Chutney
1 large mango, diced (or approximately 4 or 5 full-sized slices of the Mexican dried mango, soak for 1 to 2 hours in enough water to just cover)
½ cup raisins, soaked 1 hour
2 cloves of garlic, crushed
¼ cup onion, diced
1 tsp chili flakes
½ cup date paste (adding a bit of water to Medjool dates will make the paste)
1 tbsp apple cider vinegar
2 tbsp ginger root, minced
1 tsp sea salt
¼ to ½ tsp cardamom
¼ tsp clove powder
1⁄8 to ¼ tsp cayenne powder
Pinch of nutmeg
Mix all the ingredients. If you're using dehydrated mango, discard the water (or use it for a smoothie!), and it's recommended you give it a chug or two in the blender to "chop" it, but be careful not to over-blend. Let it sit an hour or two to meld the flavours. Store in the refrigerator.