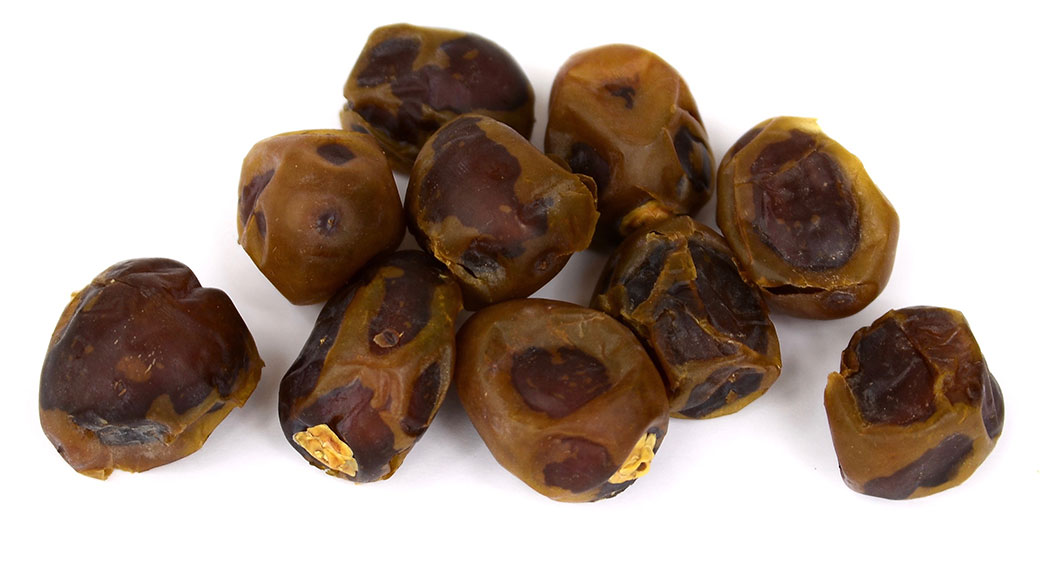 Dates – Barhi
Barhi dates are a Rancho Vignola family and staff favorite for good reason. A very soft "melt in your mouth" type of date, these sweet natural wonders are often described as having a caramel or maple syrup flavour.
They're so good they're basically a totally natural "candy." Due to their natural sugar content, when kept frozen they will not freeze hard. We recommend pre pitting some of your barhi dates, and then trying them straight out of the freezer for a cool chewy treat!
Dates are a versatile dried fruit, and barhi dates are no exception. Delicious when used in baked goods, raw treats like energy balls, to sweeten almond milk, and even to make a plant-based caramel sauce replacement!
All dates are fat-free, cholesterol-free, high in B-complex vitamins, magnesium, potassium and carbohydrates, and are a good source of dietary fibre.
Barhi dates are so soft and moist they must be kept refrigerated or frozen at all times. Very fragile.
Country of origin: United States
Ingredients: Dates. May contain milk ingredients, peanuts, tree nuts, sesame seeds, soya, wheat and mustard.
This product is not taxable
Fair Trade
Rancho Vignola is fully committed to fair trade principles in order to support the farmers, growers, and processors we work with.
No Food Waste
Any remaining inventory at the end of our Spring Clearance Sale will be donated to food banks and charitable organizations across Canada.
Shipping Assurance
You'll be contacted before we ship your order! Smaller orders during December and March will receive an email notification once your order is shipped.