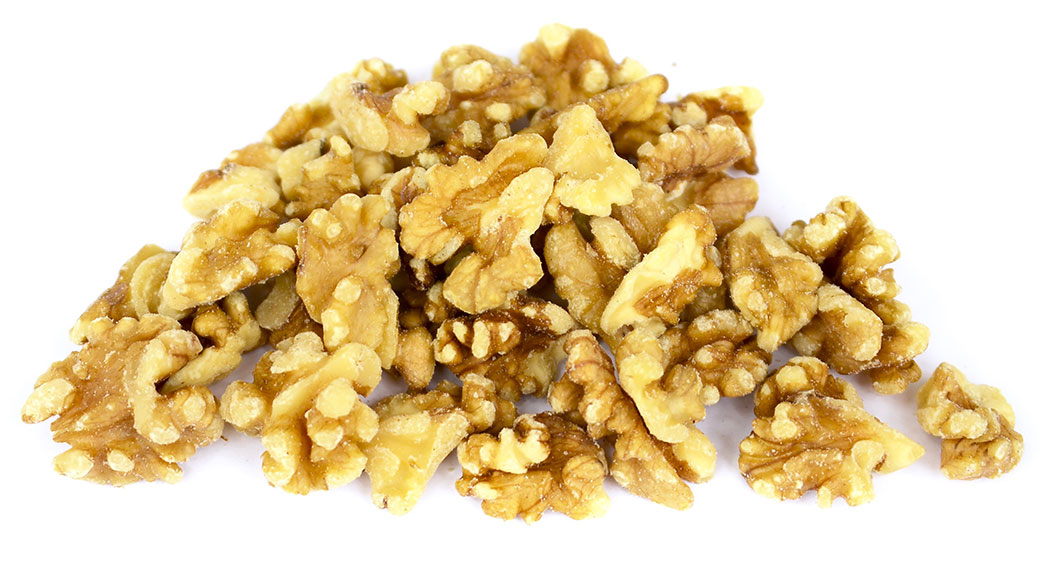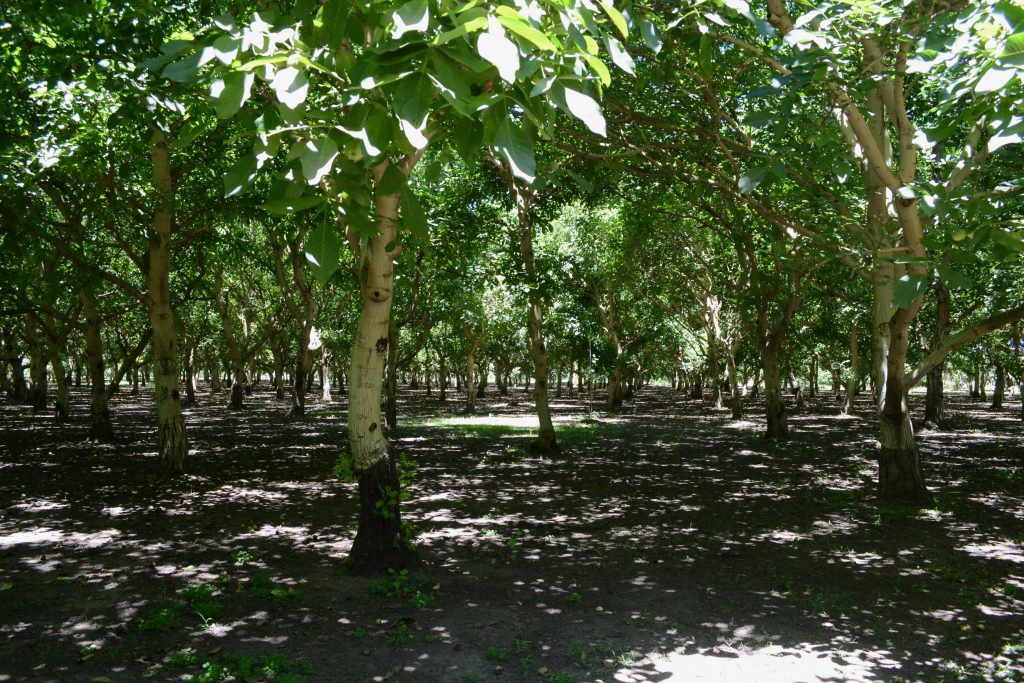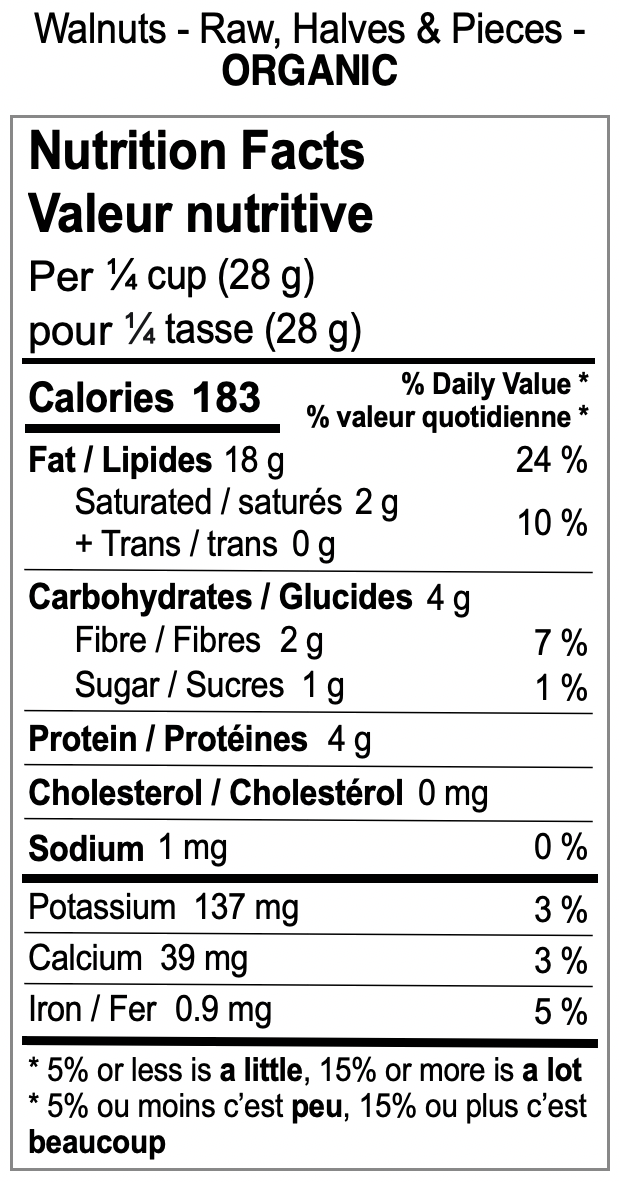 Walnuts – Raw, Halves & Pieces – ORGANIC
Although more than fifteen walnut varieties exist, the most commercially available, and delicious, is the English variety. Walnut production is worldwide with California as a major producer for more than one hundred years. Walnuts have been the focus of numerous medical studies, particularly in relation to prevention of heart disease and strokes.
Many of our organic growers are small family farms with fewer than ten trees each! Until the organics industry created a demand for certified products, their walnuts would end up in the same bins as commercially produced varieties. It's satisfying to see growers of unsprayed and organic products finally receiving the recognition they deserve for the extra care and labour involved.
Country of origin: United States
Ingredients: Organic walnuts. Contains: Tree nuts. May contain milk ingredients, peanuts, sesame seeds, soya, wheat and mustard.
This product is not taxable
Fair Trade
Rancho Vignola is fully committed to fair trade principles in order to support the farmers, growers, and processors we work with.
No Food Waste
Any remaining inventory at the end of our Spring Clearance Sale will be donated to food banks and charitable organizations across Canada.
Shipping Assurance
You'll be contacted before we ship your order! Smaller orders during December and March will receive an email notification once your order is shipped.