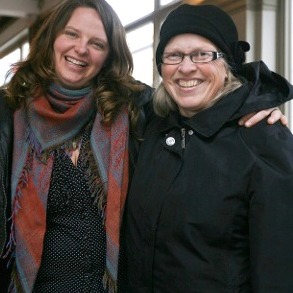 We here at Rancho Vignola have had a fabulous few weeks clearing out our warehouse and shipping orders all over the country. A huge thank you to all who ordered from us during our Spring Clearance Sale. We hope you had a good experience with us, and that you enjoy your wonderful food! We will finish shipping this week, so if you haven't received your order yet, it is on its way.
We have the best warehouse and office staff! They work so hard to help customers get the products they want, out of quickly depleting stock, and they do it with a smile. A giant thank you to our wonderful staff for pulling off another successful Spring Clearance Sale with grace!

Now it's time to tidy up and start getting ready for the next Rancho Season to come. Stay tuned for our summer newsletter, where we will share fun stories and exciting news in the Rancho world. Though our office is now officially closed for the season, we are always reachable online and happy to help you. So don't hesitate to send an email (info@ranchovignola.com) if you have any questions, want info on the next harvest season (September comes fast!), or if you just want to say hi. Our Facebook page is always a great way to find out what we are up to ~ we stay busy, and love to hear from you!
On another exciting note, our own Josh Dueck took home the GOLD medal for Men's Super Combined Sitting Alpine Skiing at the Paralympics Sochi 2014. What a performance he gave! Josh also captured a silver medal in Men's Downhill. This makes Josh a three time Olympic medallist, as he also won Silver in Men's Downhill at the Vancouver Games in 2010. We are so proud of you, Josh! Check out Josh's Gold Medal run: