This month we get to feature the blushing apricot – what a beauty!
Sweet, tart, dense, chewy, dried apricots have it all going on.
Add the impressive nutritional benefits and the gorgeous shades available, and we think you should definitely be adding these tasty gems into your diet on a regular basis.

Dried apricots provide a good source of vitamin A, are extremely rich in fibre and contain treasures of antioxidants (more carotenoids than the fresh fruit!).
Health benefits of consuming dried apricots regularly include enhancing the immune system, helping vision, boosting dietary fibre intake and breaking down fatty acids, assisting to balance key electrolytes, strengthening the blood and slowing down the aging process.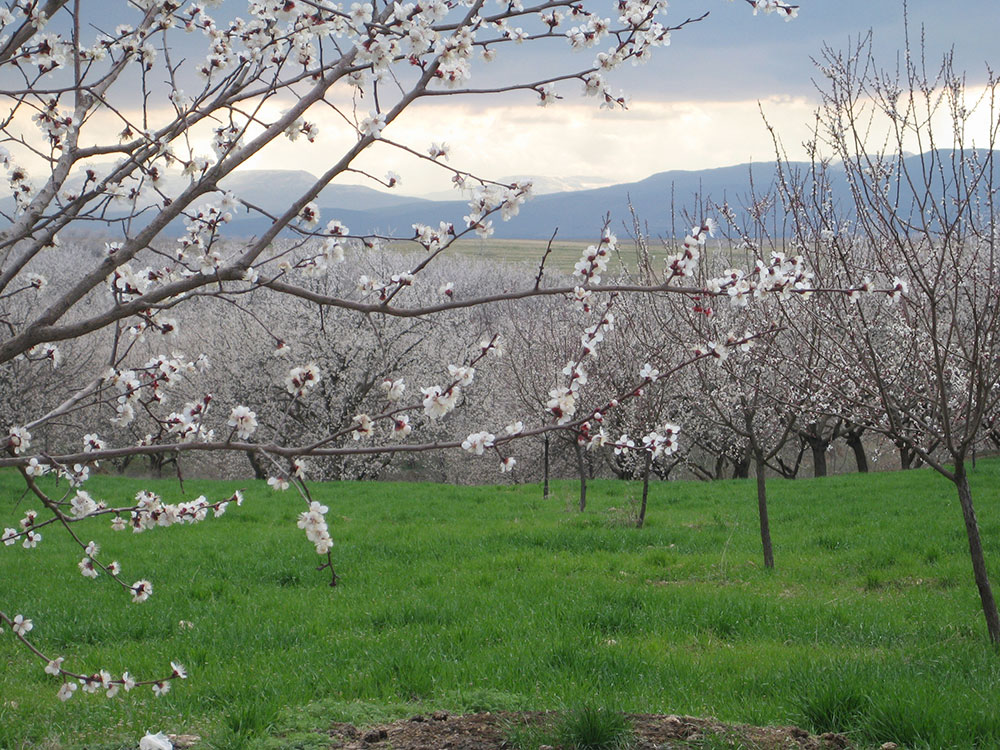 At Rancho we carry both Californian sun-dried apricots and Turkish jumbo, in both organic and conventional varieties. You will notice that there are differences in colour and texture between each. Sun-dried apricots are a little darker due to the enzymatic browning under the sunlight, as are organic selections. Conventional varieties, which use sulphur dioxide as a preservative, are much lighter in colour and somewhat less dense. Care must be taken in storing unsulphured and organic apricots, as they can ferment easily if not kept in a cool environment.
We're excited to offer our Californian unsulphured apricots from a newly discovered supplier. The family has been farming in California for more than 60 years and producing dried fruit for over 20 years. With their proprietary method of drying fruit without preservatives or additives of any kind, while still maintaining their colour and flavour, they are becoming a market leader!
History of Usage
Dried apricots are considered a traditional dried fruit, once an important commodity on the Silk Road. Having a long shelf life when dried, apricots could be (and still are) transported over vast distances.
There is some dispute as to the origin of this most versatile fruit, as some say the apricot was originally cultivated in China, while others claim Armenia was the first region to grow them. Regardless, they eventually found their way to the Mediterranean and then the Americas.
Aside from the delicious fruit, apricot kernel oil is often used in skin preparations, as the oil is known to be anti-inflammatory and is quickly absorbed by the skin.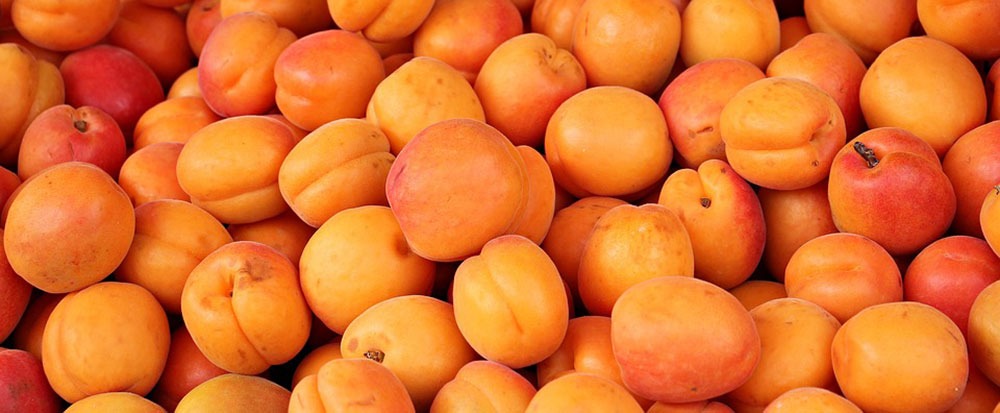 Growth and Production
According to Wikipedia, apricots "have been cultivated in Central Asia since antiquity." While California was in recent history known to be the largest producer of apricots, the current world production leader is now Turkey, in particular the Malayta province, producing approximately 85% of the world's supply.
Apricots (Prunus armeniaca) are in the rosacea (rose) family and are related to almonds and peaches. The blossoms on an apricot tree resemble tiny roses, which make way for the beautiful juicy orange fruit to grow, ripen and take on that popular "blush" they are so well-known for. Apricots are consumed with their skins on, providing just a touch of tartness to the sweet fruit within.
To add dried apricots to your diet, you will find inspiration from around the world, as they are used in cuisines from Canadian to Mexican to Eastern European to Mediterranean. We've found a few delicious ways to enjoy and we hope you share yours too!
From Sue and Richard's adventures in Turkey comes this sweet delight: Kaymakll Kuru Kaylsl (Stuffed Apricots).
And one for the kiddos that is also freezer-friendly: Crispy Peanut Bars.