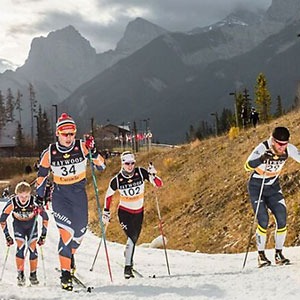 With the winter ski season in full swing and most of the fast-moving Rancho season under our belts, we thought it was high time we caught up with some of our sponsored athletes!
While most of us are starting to bundle up, dread the darker, colder mornings, light the fireplaces and drag out the hot chocolate, these incredible elite sports enthusiasts are just starting to come out of a summer of relative hibernation.
(Speaking of hot chocolate… this quick and easy chocolate syrup recipe will start you off on the right foot!)
When asked what their upcoming months look like in terms of training, the common thread is Frozen Thunder.

Found at the Canmore Nordic Centre, Frozen Thunder is a one-kilometre loop of frozen track made from man-made snow and stored with a top-secret method (a thick layer of wood chips) throughout the summer months. When early training season starts, the snow is spread and made into the track for the athletes to get their ski legs back into shape.
Dahria Beatty
Dahria recently raced in the WinSport Frozen Thunder Sprint and qualified second of the women, with a time of 4:43:14. She then had the chance to race against the men in the same speed category ~ something to heat up the competition and make it a little more fun! During the U.S. Thanksgiving weekend, Dahria will be racing at the West Yellowstone Ski Festival SuperTour and the Nor-Am Cup Alpine Race.
She will also be donning her skis at Canmore and Sovereign Lakes races, all before Christmas! After the holidays, Dahria is heading to Europe for a three-weekend tour, including two World Cup races. She'll be getting her passport stamped in Pancia, Slovenia and the Czech Republic! December sounds like a whirlwind of travel.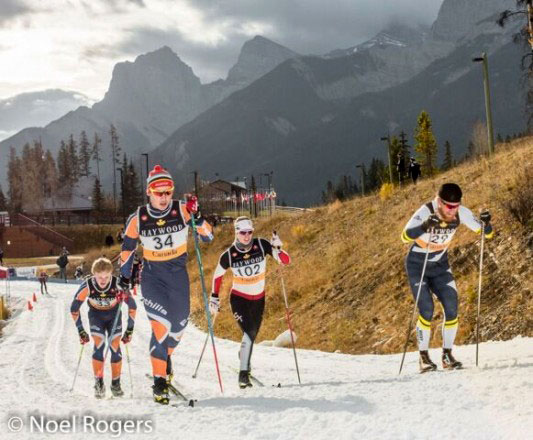 The excitement of the season gets going in January with the start of another World Cup and the Tour de Canada World Cup in March. Dahria's goals for this season are to win the NorAm overall title and to place top 30 in at least one World Cup race. With Rancho Vignola and the "Best of the New Crop" on your side, we have faith that you can do just that, Dahria!
Ember Large
Right on Dahria's heels at the WinSport Frozen Thunder Sprint, Ember qualified fifth of the women, with a time of 5:00:01. She is looking forward to the transition from dry land to snow for the 2015/2016 season and doing a little snow dance in the hopes the real snow falls soon!
Her two main focuses this season are the Canadian National Championships and the World Junior Trials in Thunder Bay, Ontario, in January: gunning for a spot in the World Junior Championships in Romania in February. We have no doubts that we'll be seeing Ember on the slopes of Romania in 2016!