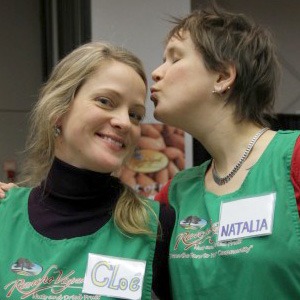 Airdrie, Alberta, has become basically a sprawling suburb of Calgary, geographically speaking. But the people of Airdrie really identify themselves through their love of community and their welcoming spirit. Which they need! Airdrie is one of the fastest-growing cities in Canada!
It's easy to see why Airdrie is growing so quickly, what with the proximity to Calgary and transportation improving in the area all the time, why wouldn't you want to live in a small, comfortable community just outside the big city!

Rancho didn't start selling product in the sprawling suburbs of Airdrie though; Sue and Richard used to drive a big one-ton truck down to the small town of Linden, AB, and sell to eager people there! Pushing the farming implements out of the way, Rancho Vignola sold fresh-crop product, right out of a farmer's machine shop!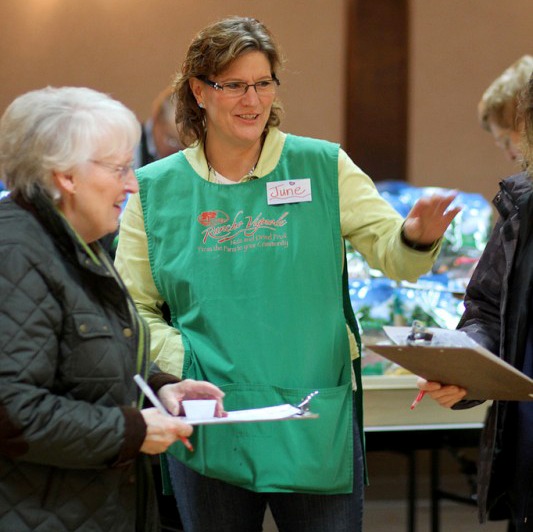 After many years of coming to Southern Alberta to share the "Best of the New Crop," Rancho Vignola has made many friends and met many incredible customers from the area. We are so grateful for how our event in Airdrie has become such a great success, considering its humble beginnings.
Come join us at the Town & Country Centre for two full days of nutty madness!
Free samples + live demos and so much more…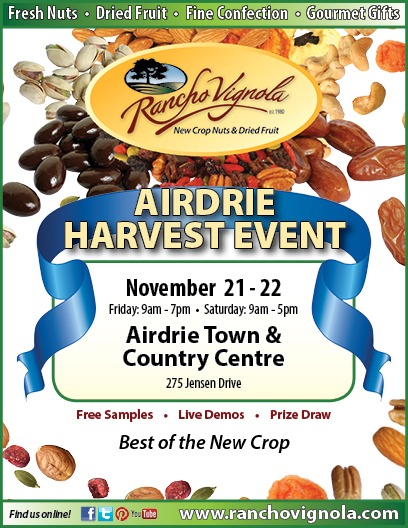 Catch us at the Cloverdale Fairgrounds on November 21 & 22 for our first annual Harvest Event in Cloverdale!