Bunnies were everywhere. Nibbling here and there, completely unattainable to a self-professed snuggly creature cuddle-lover like myself. I couldn't catch any of those little things. Not from lack of trying, I'll have you know!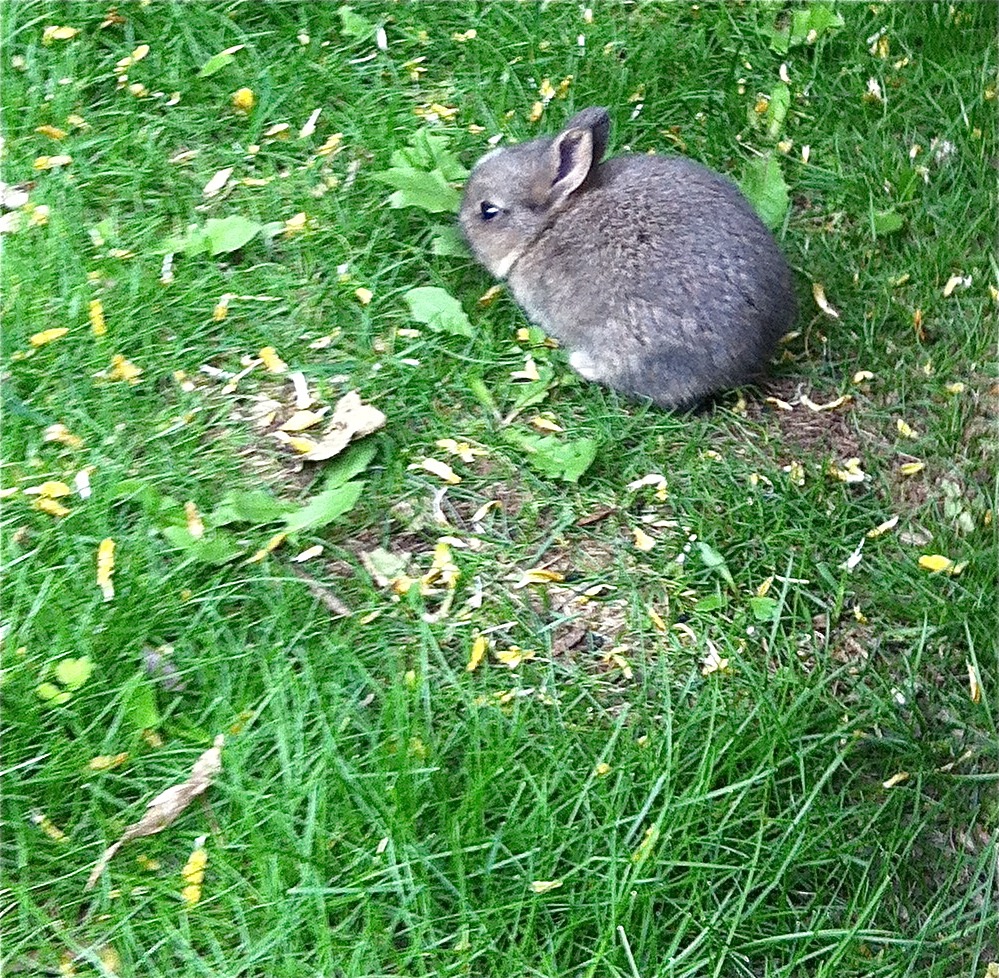 Now, Canmore, I swear, has grown by ten thousand people since I was there last year! It is such a bustling little mountain town. I suppose, with it being June, that many of those people were tourists, yet judging by the amount of housing development going on folks are moving there without a doubt. This is where I first met Melanie Schultz. Melanie contacted Rancho Vignola last summer saying that she had eaten our products her whole life, because she is from Camrose. Now she is a competing world-class biathlete who really needed sponsorship. A match was made and we are so thankful to have her as one of our athletic sponsorships. She is so amazing at sharing our information with people all across Canada. This trip we had hoped to meet up, but she was in BC while I was in Alberta. So we couldn't have a visit, but she introduced me to an amazing lady at an empowerment program for young women called Fast and Female. Melanie had told me about this program and how amazing it is for girls. She told me that Marie-Helene and I would hit it off and Rancho would be a great fit with the program. Fast and Female doesn't just support young female skiers, this program looks at all girls in sport and really tries to be a resource for ANY young women wanting to keep competing. Gives me goose bumps just thinking about it!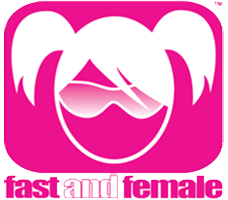 Though the playing field for girls and boys is getting more even in the world of sport, girls still have a tough road and really need as much support as they can get. In fact, now that I spend more time with athletes and see their struggles as a whole, I certainly am much more supportive than I have ever been before. Not only do elite athletes have to work super hard physically, after a day of training they have to find a way to support themselves financially too. I know that sport is a choice, but, as a musician, I also know that our passions never let us forget.
After meeting with Marie-Helene and really enjoying a quick, excited chat, I booked into my hotel and decided to take a walk around Canmore. Melanie had also told me about this great little place called the Paintbox Lodge and how the folks there would be lovely for me to meet. So that evening, it was raining and I found this cute little tapas bar, appropriately called Tapas, conveniently located next to the Paintbox Lodge. I settled in for a light meal and a lovely lady sitting close by said, "Hi, what's your name?" I told her and then she asked what I do. "I sell nuts & dried fruit," I announced proudly. She laughed and introduced herself as Sara who owns the Paintbox Lodge. I guess Canmore is small, and I was right next door to her lodge, but we laughed nonetheless and got along great. Her husband Thomas invited me for breakfast the next morning and you can bet I wouldn't have turned that down!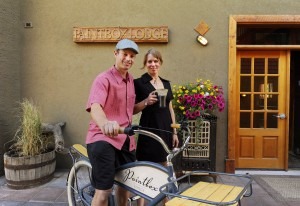 With eight Olympic Games between the two of them, Sara and Thomas have spent most of their lives chasing excellence on the alpine and cross country skiing circuits. Now with two young daughters and a thriving business, they are happy to spend their days in Canmore. Breakfast was amazing, it was lovely to see the lodge, and you can bet that's the last time I stay in the Ramada in Canmore. As for becoming customers, well it wasn't a hard sell to Sara and Thomas. They already buy our products from a buying club. Success! Oh, but the potential for more is always there and that won't be the last time they see me!