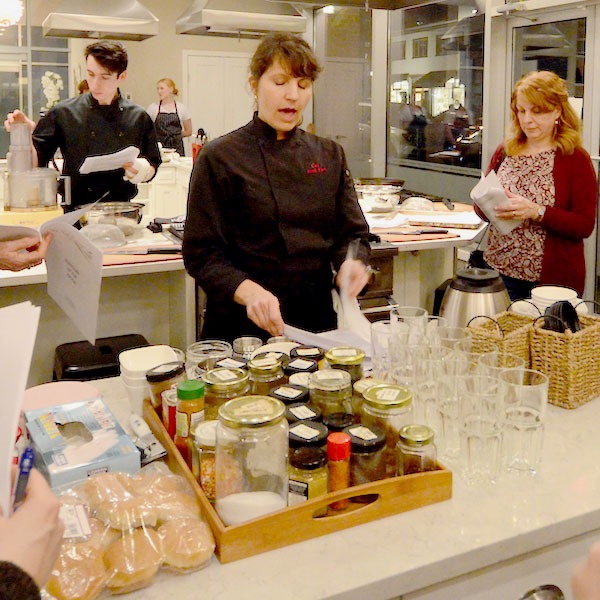 Visiting one of Chef Heidi Fink's cooking classes can be a little bit like taking a trip to an exotic country.
In fact the class, which was held Saturday, February 25, in Victoria's London Chef Cooking School, and co-sponsored by Rancho Vignola, was appropriately entitled Flavours of the Exotic and featured the sort of unique dishes you'd find in far-off lands!

It was a full house, as many of Chef Heidi's regular followers had not taken this class before and were pleased to benefit from Rancho Vignola's sponsorship. All attendees received a 50% discount off the cost of the class. Chef Heidi extolled the virtues of Rancho's fresh nuts and other new crop products, and educated participants about our ordering opportunities and just how good fresh crop nuts really are!
Before beginning the featured dishes, Chef Heidi handed out samples of raw cashews for everyone to taste and then quickly whipped up a batch of cashew nut milk to demonstrate how easy it is (and nutritionally beneficial!) to introduce non-dairy milks into our daily diets!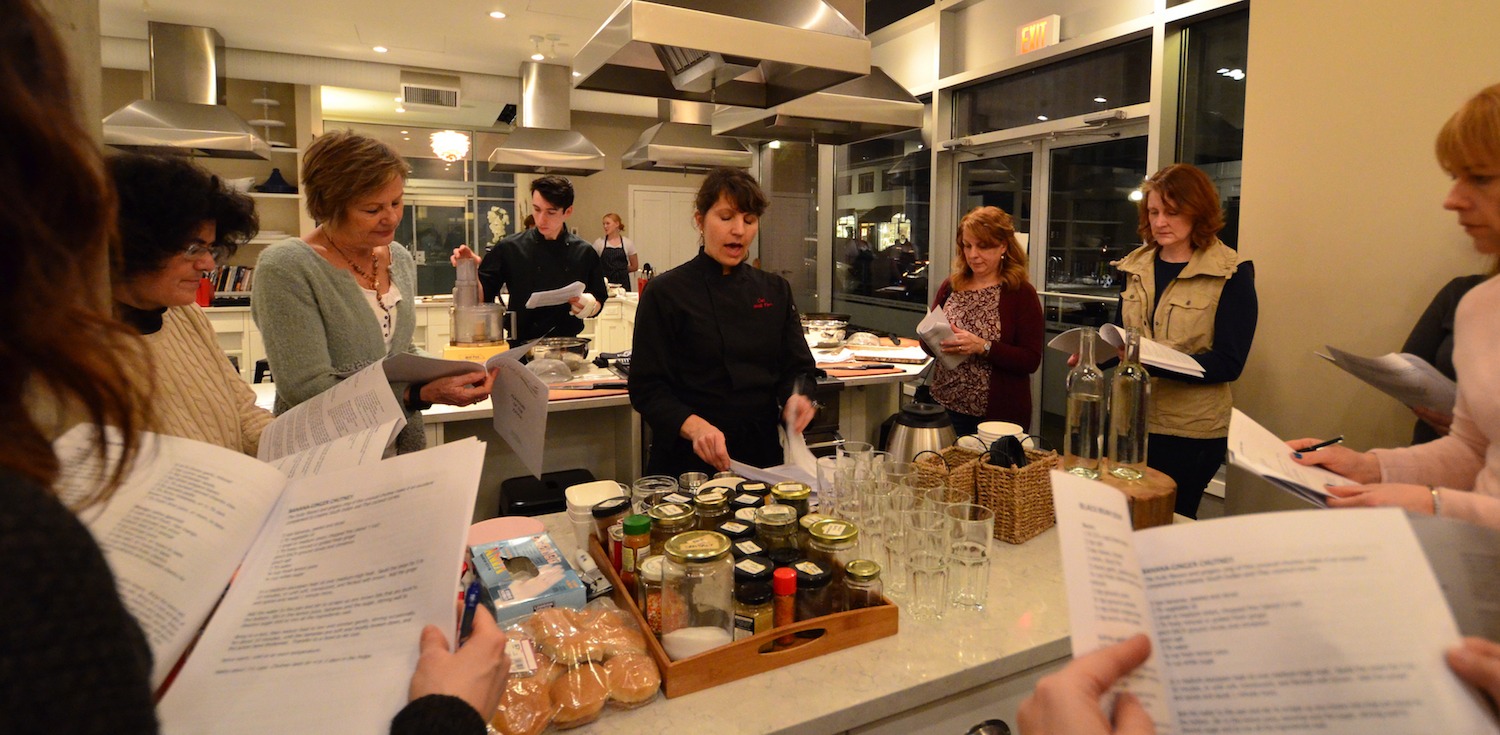 Then the class participants began on the six dishes:
Thai Squash Soup with Coconut Milk
Black Bean Soup with Banana-Ginger Chutney
Chermoula-Roasted Vegetables with Golden Freekeh Pilaf
Soba Noodle Salad
Banh-Vietnamese Rice Noodle Salad
Vegetable Pakora Burgers with Fresh Mint Chutney
And oh, the aromas! While taking the photos, I was transported to different parts of the world and could not stop salivating the whole time! And of course the best part was getting to eat the six-course vegetarian meal made by the class participants under Chef Heidi's guidance. It was delicious, unique and educational! Thank you to Chef Heidi Fink for inviting Rancho Vignola to be part of one of her popular cooking classes and for introducing us to those of her loyal clients new to Rancho.
~ Submitted by Cloé Bailly Vignola Edwards