With autumn just around the corner, it only seems fitting that this month we feature a Thanksgiving dinner staple: the cranberry!
Small yet powerful, cranberries, also known as Vaccinium macrocarpon,bear berries, mossberries or fenberries, are small, round, ruby-coloured berries that pack a punch.
While they may make your lips pucker, cranberries have a multitude of health benefits associated with their consumption.
Dried or fresh, juiced or jellied, cranberries are an excellent and easy way to incorporate more vitamins, antioxidants and polyphenols into your diet.
Whether you're a cranberry-aholic or only partake occasionally, it's hard to deny that cranberries are one powerhouse of a berry! Their phytochemicals protect our bodies from illness, while providing moderate levels of vitamin C, dietary fibre and other micronutrients. Cranberries have been linked to strengthening of the cardiovascular system, and contain salicylic acid – an ingredient found in aspirin. Cranberries may also be used to ease symptoms of type 2 diabetes, chronic fatigue syndrome, enlarged prostate, common colds, flu, heart disease and metabolic syndrome.
At Rancho Vignola we offer three different varieties of dried cranberries: cane-sweetened, organic cane-sweetened and organic juice-sweetened. We have long trusted our supplier in Quebec (for over ten years!) to aid in providing our customers with superior cranberries, while at the same time maintaining sustainable farming practices.
We suggest storing your cranberries in an airtight container, in a dark, dry location, refrigerated if possible, as this will ensure that they remain fresh.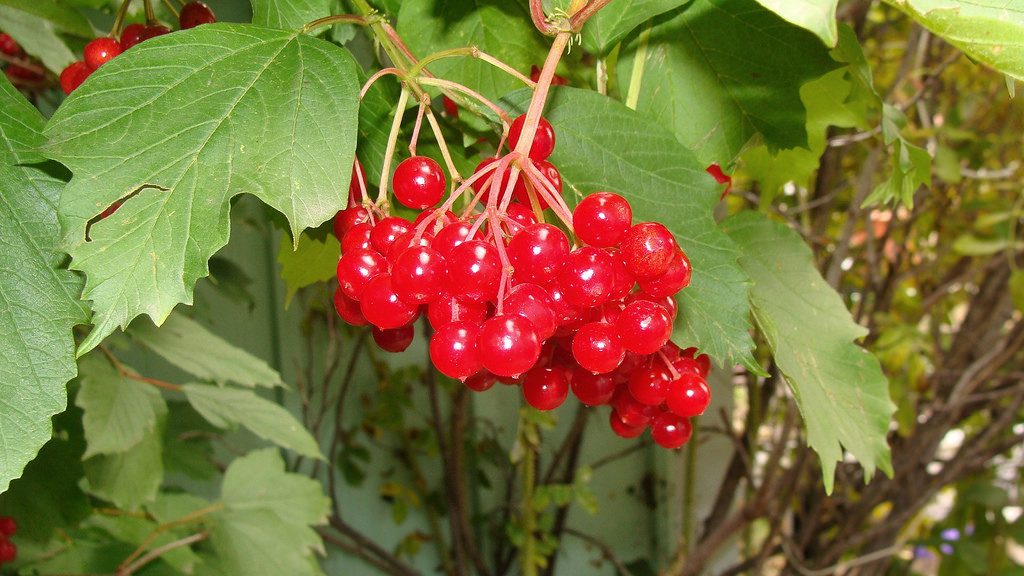 History of Usage
Did you know that cranberries have been used as a food source for humans for over 10,000 years? Native to North America, cranberries were first used as a food source by Native Americans. Sassamanesh, the name given to cranberries by them, were used primarily as an ingredient in pemmican – a mixture of dried meat, animal fat and berries – that provided much-needed sustenance during times of food shortages and provided energy to fur traders. Native Americans also used cranberries for medicinal uses, such as a treatment for wounds, swelling, fever and even seasickness, as well as a dye for traditional blankets and clothing.
After their arrival to North America, early European settlers, upon seeing cranberries for the first time, dubbed the berries as "craneberries" due to the appearance of the plants and their resemblance to cranes. It has also been suggested that the Algonquin peoples first introduced cranberries to English settlers at the first Thanksgiving!
In 1816, Henry Hall, an American Revolutionary War veteran, became the first credited cranberry farmer. A resident of Cape Cod, Henry discovered that the wild cranberry plants near his property grew more abundantly when sand was introduced into the growing space. Using this theory, Henry relocated some of the cranberry plants onto his farm and slowly began the process of farming cranberries commercially.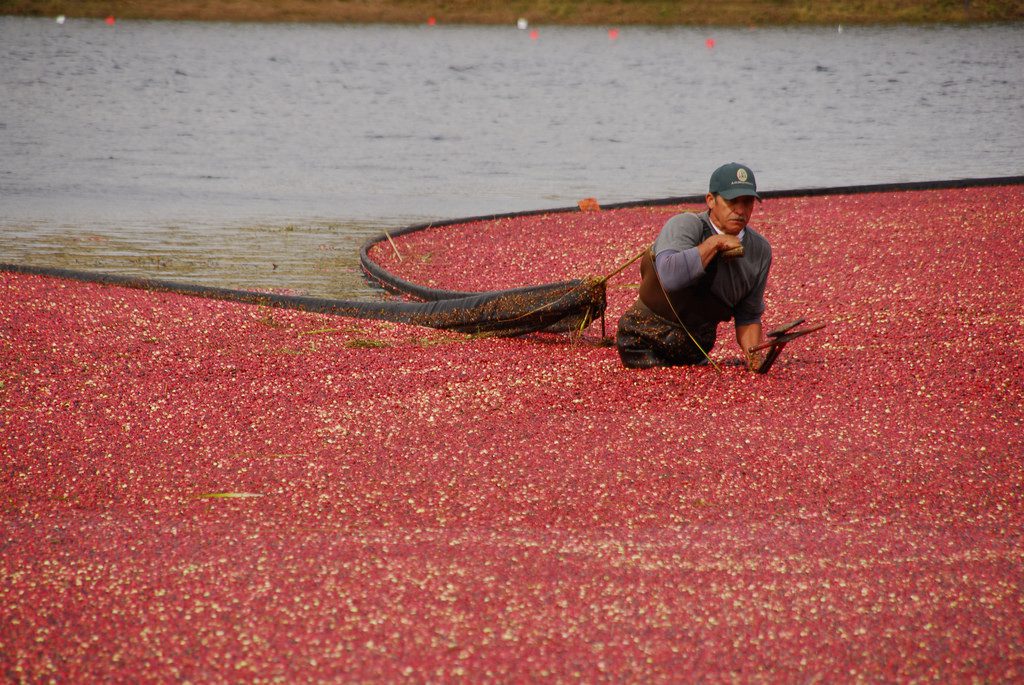 Growth and Production
Prior to the commercialization of cranberry farming, much of the berries harvested for consumption were done so in the wild. Thousands of years ago, melting glaciers carved out large cavities in the land, creating natural bogs that were ideal for the growth of cranberries. Cranberry plants grow in a way that is similar to strawberry plants, with low-lying vines.
While wild cranberry harvesting still takes place in some Nordic countries, other locations, such as Scotland, can no longer support wild cranberry production due to a loss of suitable habitat for the plants. Today, the majority of cranberry farms are located in the United States and the Canadian provinces of Quebec, British Columbia, New Brunswick, Ontario, Nova Scotia, Prince Edward Island and Newfoundland.
In order to adapt to the minimal amount of available natural growing space, farmers began to create man-made bogs that could support cranberry cultivation. Many followed Henry Hall's example and incorporated sand into their farming techniques as well as including soil. By the 1900s, the cranberry industry was booming. Children were often excused from their studies to help their families during harvest time, and immigrants new to North America flocked to major cranberry farming centres to be a part of this new growing trend.
During this time, farming cranberries was labour-intensive work. When ready to be harvested, the cranberries were to be picked by hand. However, innovation over the years soon replaced the hand-picking method, as farmers introduced machinery that could pick and sort the berries quicker and more efficiently.
In the 1960s, cranberry farmers began using the same technique that many still use today to gather berries at harvest time. Due to their buoyancy, cranberries float when their habitats are flooded. By flooding their own man-made bogs, farmers are able to collect their harvest in a more efficient manner. To demonstrate this process, here is an excellent video from one of our trusted suppliers! Our juice-sweetened and cane-sweetened dried cranberries are sourced from Fruit d'Or. Located in Quebec, Fruit d'Or is a worldwide leader when it comes to farming and processing high-quality cranberry and blueberry products.
While the video wonderfully demonstrates the cranberry harvest, this is only half of the journey! Cranberries that are selected to be dehydrated must first make a pit stop at the freezer. Freezing the cranberries ensures that they maintain their quality while simutaneously bringing out that vibrant red colour of the berries that we've all come to know. When ready for drying, the cranberries are then sweetened to counterbalance their natural tartness, followed by the removal of any moisture.
Today, cranberries are included in a vast number of culinary dishes and are certainly not only limited to a place on the table during holidays. Add them to your favourite yogurt or cereal at breakfast, throw them into a turkey sandwich at lunch or add them to your favourite trail mix (or let us do the work for you – check out Rancho's house-made Tropical Mix, Super Antioxidant Mix and Trail Energy Mix).
Here are a couple of other ingenious ways to add cranberries to your daily diet:
Try baking up a batch of these Cranberry Pistachio Biscottis.
Or throw a handful into this delicious Crunchy Granola recipe!