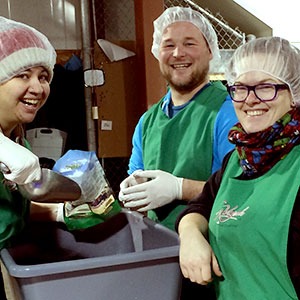 Music, fun, food and families were the focus during Rancho Vignola's annual Donation Day event at our Armstrong warehouse on Saturday, December 12.
Our staff, family members and friends all came together to volunteer their time to package up thousands of pounds of nuts, dried fruit and sweet treats for numerous food banks across BC and Alberta.
Many of our staff love the opportunity Donation Day provides to bring their children "to work," so they get to see what their parents have been doing during the last few busy months.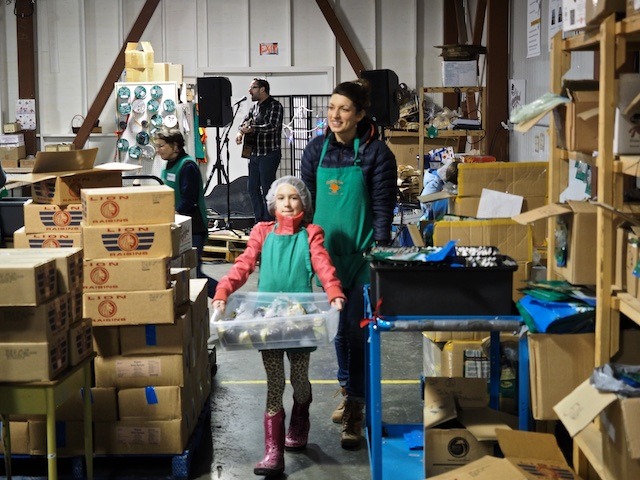 Since everyone working in the packaging room has to wear the Rancho uniform, we had some very cute kids wearing hairnets and the smallest green aprons we could find!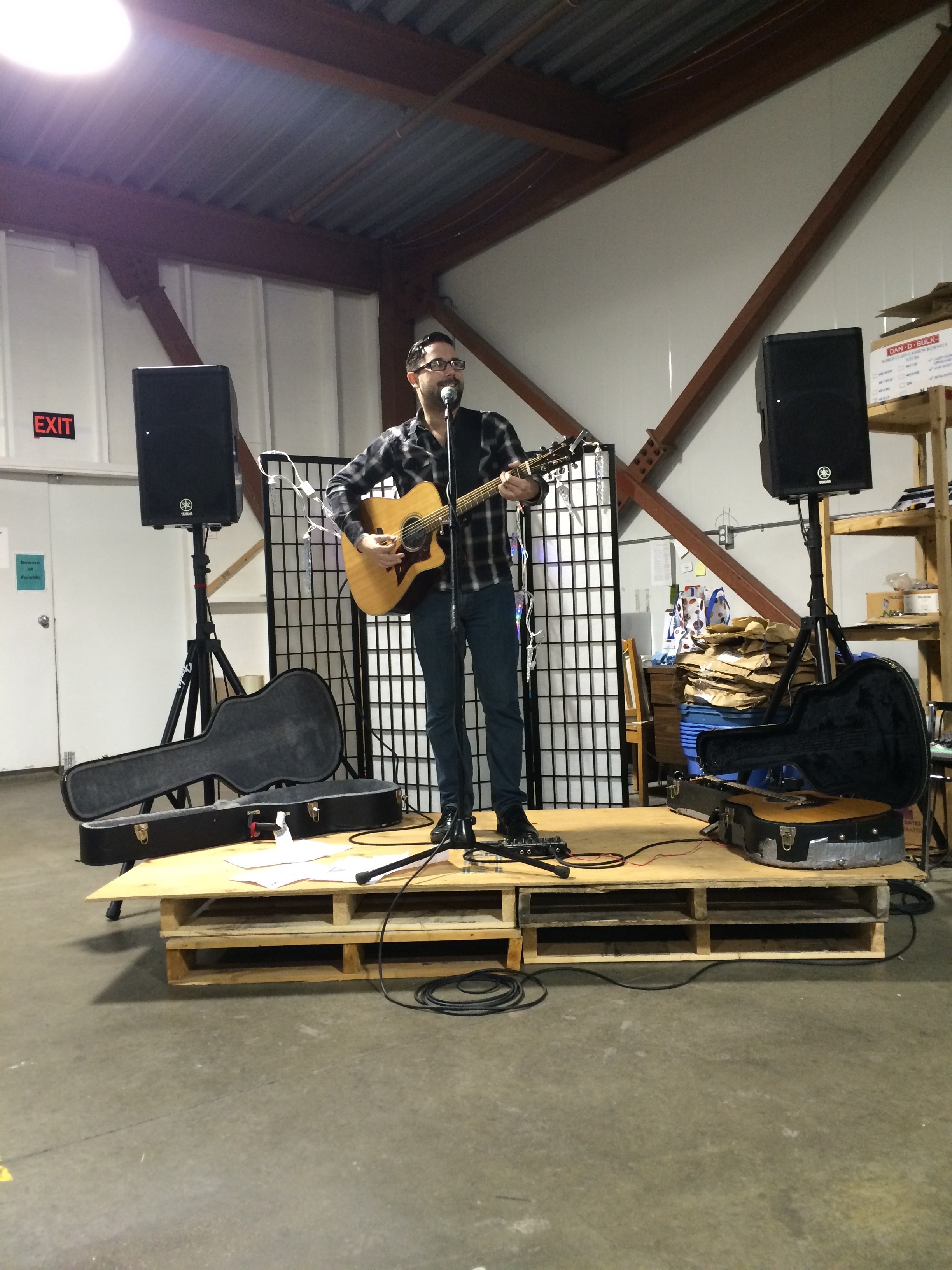 We decorated our lunch room for the festive season and had two huge pots of vegetarian soups on the go, supplemented by some top-notch catering provided by Armstrong's Wild Oak Community Cafe, and a gorgeous and delicious 35th-anniversary cake lovingly prepared by our all-star staff member and wonder woman athlete Shanda Hill. Live music was provided by Andrew Mercer of Vernon's Cod Gone Wild. The warehouse was hopping!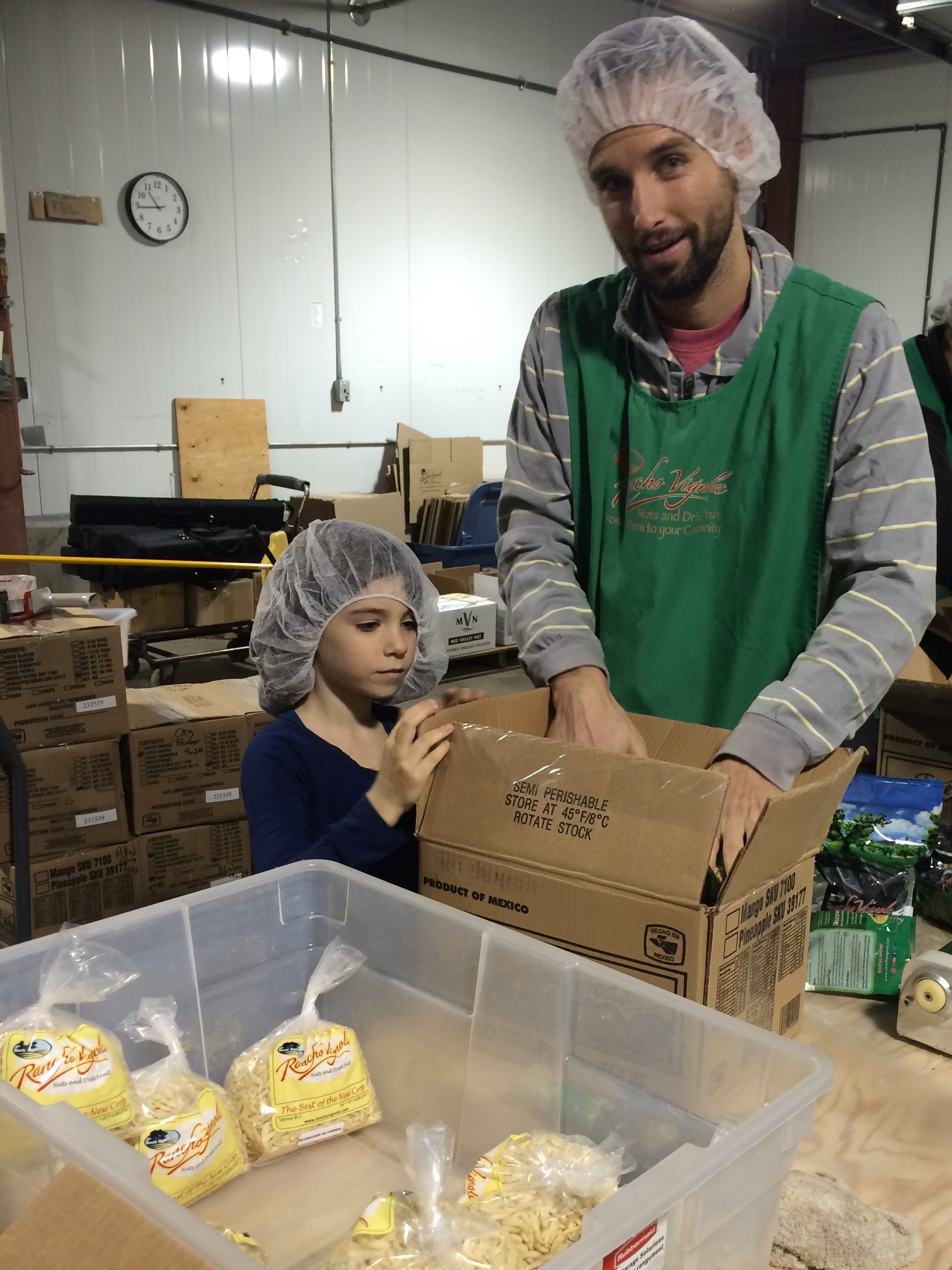 A tradition we started many years ago, our Donation Day provides an opportunity to think of others less fortunate, many of whom would never otherwise get to taste our quality products. Our donations go out to food banks, not only in our local area, the Okanagan-Shuswap, but also to every town in which we hold a Harvest Event. This is a way of showing our thanks to the communities across BC and Alberta who support us each November by visiting our Harvest Events.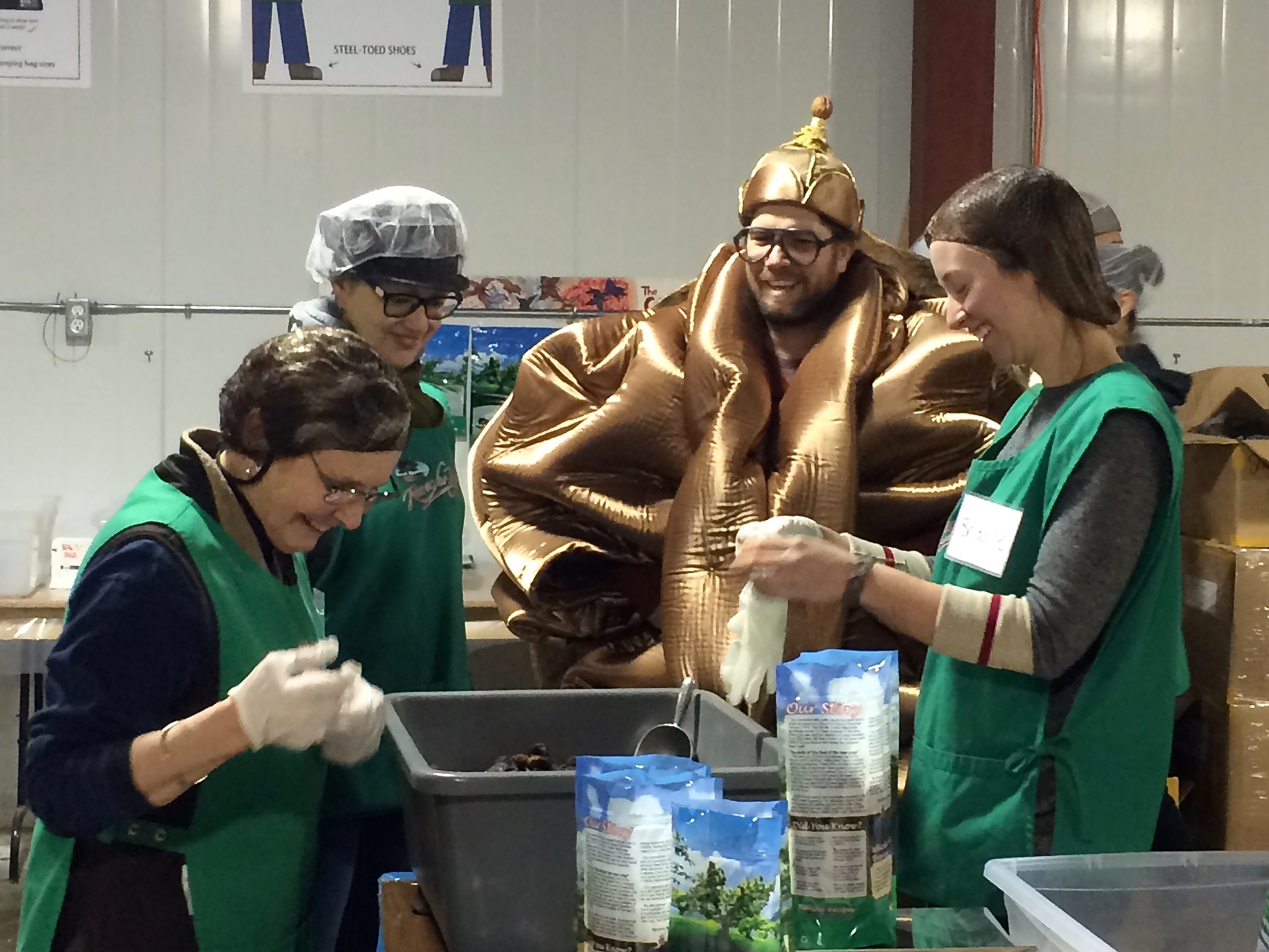 At day's end, we looked with pride at the fifteen pallets of food we prepared, totalling nine-thousand pounds, and worth over $100,000. The donations were shipped out to the food banks waiting anxiously to make up Christmas hampers for their clients. Thank you so much to everyone who volunteered their time and helped make Rancho's 35th-anniversary Donation Day a resounding success! Happy holidays to all!