Well, now most folks will have their beautiful cashews at their fingertips! Maybe you want to impress some vegetarian friends? Or you are a vegetarian who didn't know these precious little nuts are so versatile!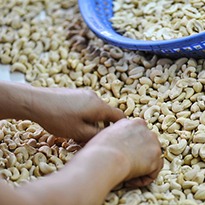 A good gravy can come in many forms, but the beauty of cashew gravy is that it is a flavour that really works with so many dishes. This gravy can be drizzled over a homemade curry, served with steamed vegetables, served with rice or potato dishes! The options are endless!
Take a moment and check this great video out that shows you how to make a simple, great-tasting Cashew Gravy!
~ Enjoy