We love it when customers share recipes with us! We're all big fans of food here at Rancho Vignola and we're always up to trying out something new.
We've gotten lots of positive feedback from staff and customers who've enjoyed this recipe, so we wanted to make sure you got a chance to try it as well!
A big thank you to Marion for sharing this recipe with us.
Ear More Bars
Ingredients:
1 cup carob chips, barley malt sweetened (Rancho Dark Chocolate Chips or Rancho Dark Chocolate Domes also work well in this recipe)
1 cup Rogers Golden Syrup or liquid honey
½ cup peanut butter or almond butter
1 cup wheat germ
½ cup sunflower seeds
1 cup roasted peanuts, chopped
The seeds can be replaced with pumpkin seeds and/or walnuts if desired.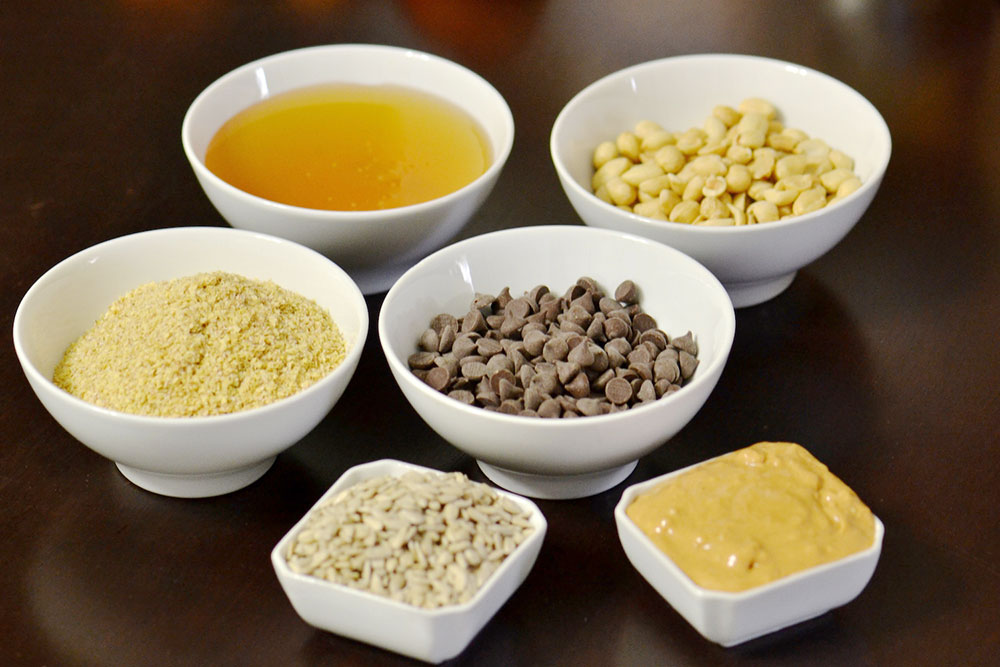 Directions:
Melt together carob chips, chocolate chips, syrup, honey and peanut butter in a saucepan on low heat. Remove from heat.
Stir in remaining ingredients and press into a 9″ x 9″-inch pan.
Chill and then cut into squares. Serve chilled, and if you have more than you can eat right away, they freeze well.