It's no secret, if you have ever had the chance to try Rancho Vignola's organic dried mango, you know it is simply delicious… and addictive! If you haven't tried it yet, get in on the good stuff by ordering it wholesale in September, otherwise there won't be much left for you to try! Every year we order extra, and every year we run out ~ it is THAT good.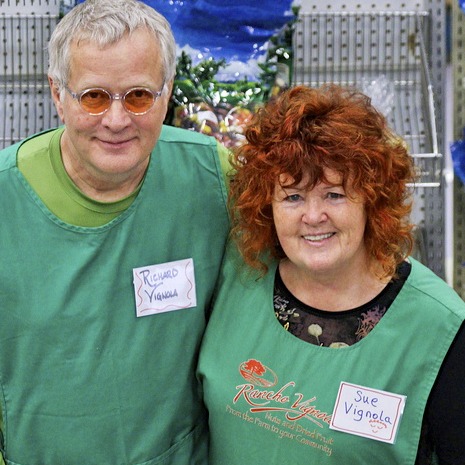 In 2008, Sue and Richard Vignola had the chance to travel to Mexico to see what made these dried mangoes so fantastic, and they were thrilled to see the operation behind one of our most popular products. Rancho Vignola sources organic dried mango from a company called Fine Dried Foods. It's also where we get our unsulphured pineapple and our organic whole dried bananas. Fine Dried Foods (and Mazazul Organics, its Mexican counterpart) is comprised of a group of shareholders committed to fostering sustainable agriculture in developing countries. Rusty Brown, the head of the company, not only manages the office and warehouse in Santa Cruz, California, but also custom designs all the equipment used in the processing plants in Mexico. After completing university with a background in alternative engineering, Rusty was the recipient of a US government grant to build solar drying equipment. The mango processing plant is located just outside the town of El Rosario, roughly 100 kilometres south of Mazatlan.

The quality and consistency of the dried mangoes we buy from Fine Dried Foods has always been top-notch and that's because "the key to product quality is consistency in processing," states Rusty, "and to have consistency means having the right equipment for the job and keeping it well maintained." Rusty takes this part of the job very seriously, and oversees all the upgrades needed to make the processing the best it can be. You can really taste the care that goes into the food from Find Dried Foods.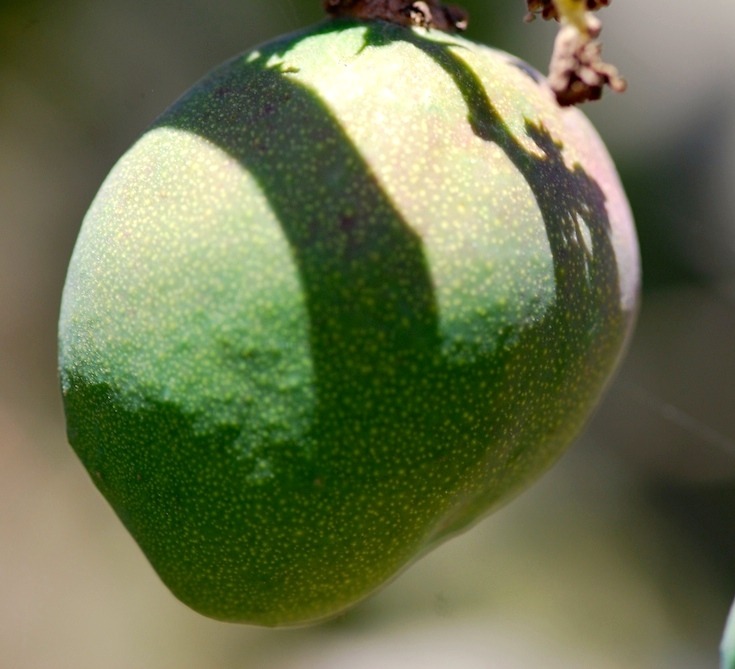 Mango Methods ~ Organic Style
When growing organic mangoes for commercial production, the orchard floor must be kept clean. As in other orchards, nitrogen-rich green manure is used as fertilizer (in this case, beans are planted, then turned into the soil to create the green manure). For insect control, microscopic larvae called Chrysopa are released from white paper cones hung in the trees. As they mature, the predator insects crawl throughout the tree and eat any "bad guys" which may be present.
The Chrysopa release is repeated again, 15 days later, to ensure a thorough saturation of the tree.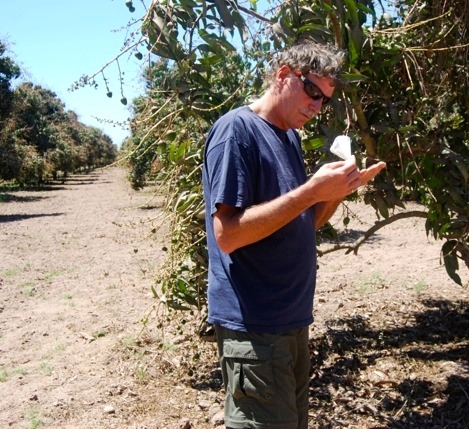 Leaf cutter ants are a big problem in Mexico, and can destroy trees if not controlled. Luckily, they are distracted by the "green manure" beans growing on the orchard floor. Sometimes organic insecticide use is permitted, but must always be preapproved by the organic certifying body, in this case CCOF (California Certified Organic Farmers). Organic growers can also check with OMRI (Organic Materials Review Institute), an agency that regulates the use of organic insecticides. CCOF regularly sends inspectors to Mexico to certify organic orchards, a very costly but necessary expense in organic farming. Fortunately for the growers, Fine Dried Foods covers these expenses, and are reimbursed at harvest time with a share in the hopefully bountiful crop!
During mango harvest, Rusty explains that the team has to do multiple cuttings to ensure the mangoes are at the perfect ripeness for picking. This is becoming more complicated in these times of global warming. Rusty says "climate change has definitely mixed up the formerly defined seasons, making the harvesting of the crops more of a guessing game." Fine Dried Foods prides themselves on picking the fruit when it is at its optimum ripeness, therefore ensuring the best possible end product.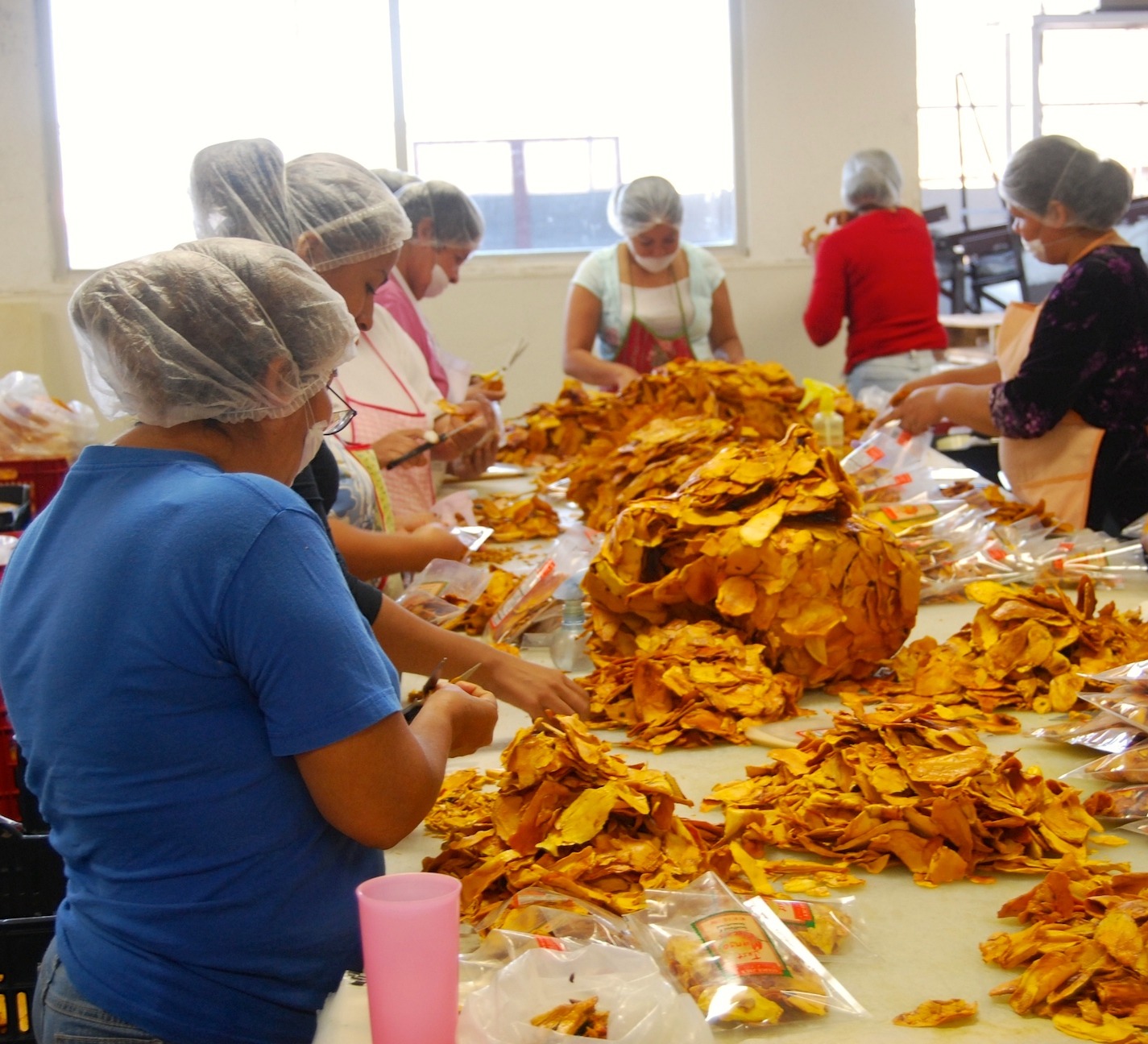 Fine Dried Foods employs hundreds of workers in agricultural areas of Mexico, and the company's goals support Rusty's initial vision to increase food supplies, develop sustainable organic farming techniques and provide more market options for farmers and workers in rural areas. The company's high standards and state-of-the-art facilities are helping to bring strength to many Mexican communities, through fair business practices and large demand for a sustainable product.
Rancho Vignola is proud to work with Fine Dried Foods and continue to bring our customers the best organic dried mango we can find.