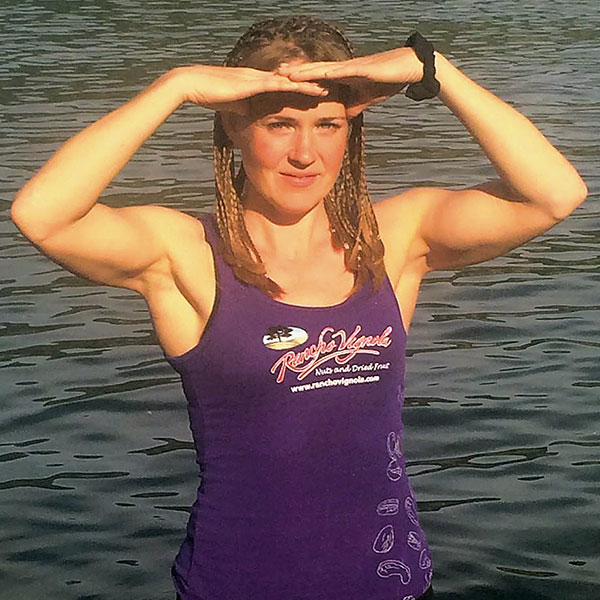 Rancho Vignola proudly sponsors athletes across Canada through product donations. As many of our wonderful customers will attest, quality nuts, seeds and dried fruit are an ideal fuel for sustaining active lifestyles and pursuits!
One athlete that we are so proud to fuel is Shanda Hill of Vernon, British Columbia.

Shanda and her family have been supporters of Rancho Vignola for many years and have become a "part of the family." She has worked with Rancho Vignola for approximately 20 years and is one of our longest-term employees.
Sadly, in 2003 Shanda was the victim of a horrific incident where she was hit by a vehicle while riding her BMX bicycle and thrown approximately 30 feet. As one could well imagine, her injuries were numerous and very serious, including a post-traumatic brain injury. This might set a lot of people back – but not Shanda! Throughout her recovery she remained committed to her active lifestyle and has used the experience to propel her into the world of ultramarathons.
Having recovered to the fullest extent possible, Shanda set her sights on becoming the first Canadian woman to compete in the 2016 USA Ultra Triathlon Quintuple Anvil, in Virginia, USA. Yes, you read that right – a QUINTUPLE triathlon! Not only did she complete the Anvil, she finished in first place in the women's category and in fifth place overall! Again, some people would simply check this once-in-a-lifetime event off their bucket list, IF they could even complete the five-day race event, kick back and rest for a bit. You see where I'm going with this. Shanda doesn't kick back. She kicks it into the next gear!
So far in 2017, in addition to becoming permitted in the state of Florida as an alligator trapper (Shanda volunteers to help trap and relocate the prehistoric grumps), working full-time as a landscaper and being a very active member of the community, she along with her father Don recently completed a nearly 300-km bike ride from Vernon to Vancouver and then competed in a half-marathon the next day.
And if that was all 2017 had in store for Shanda, that would be well enough. But it's not. She has also competed in two 50-km cross-country races, the last having a 8,097-ft elevation gain where she finished in the top five overall female category, 70-km, 21-km and 16-km races.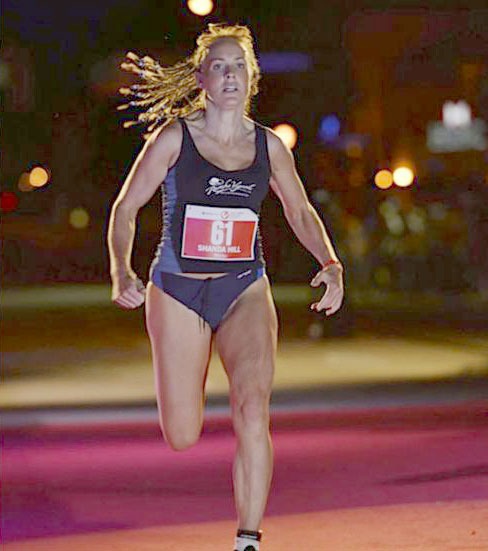 Shanda fuels her adventures with a vegan/vegetarian lifestyle. During her last 50-km race, she ran with Rancho Vignola's Barhi dates and cashews as well as salt cubes. Shanda uses Rancho Vignola's cashews daily, "…soaked, raw or blended in my soups, creamed for cakes and even in my samosas to make them rich and delicious. When I race I always soak almonds and cashews, and either blend them or just eat them the way they are. Dates are great too because they don't spike my blood sugar, and provide a slow release of nutrients and sugars." Shanda adds: "My go-to right now has been unsulphured dried pineapple, as it is amazing for my digestive tract and helps reduce inflammation."
What's next for Shanda? Buchs, Switzerland. The daunting and elite swissultra 2017, to be exact. Shanda will compete amongst 15 international competitors in what is known as the "Deca Continuous" triathlon. The sole Canadian representative in her race class so far, amongst a very small group of women, Shanda has set her sights on completing a 38-km swim, an 1,800-km bike and a 422-km run. Read that again, please. She will compete in the Swiss Alps for 10 continuous days!! Follow this link to learn more about the ultimate triathlon.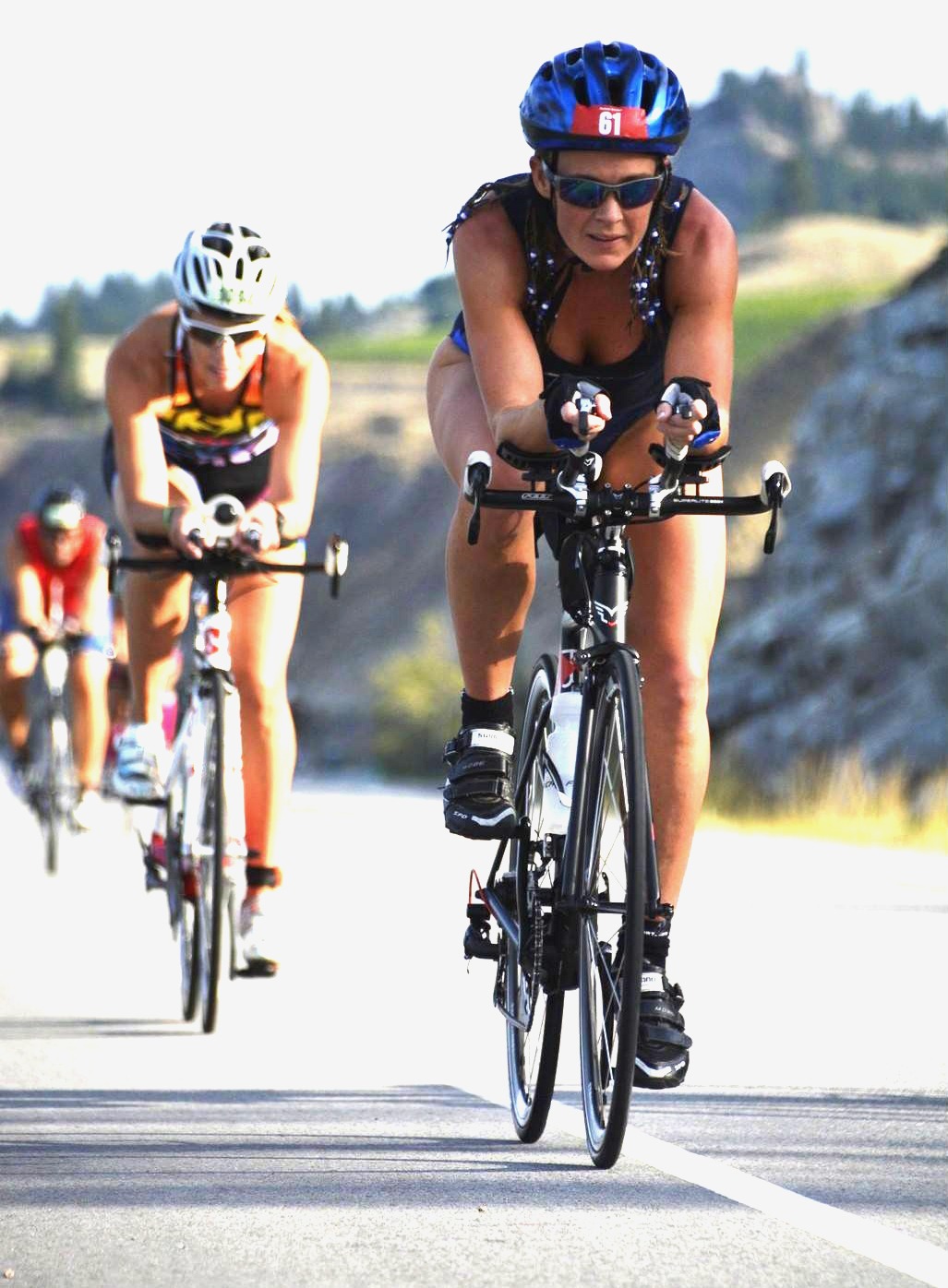 Rancho Vignola proudly supports Shanda in all her pursuits! We're fortunate that Shanda continues to find time in her busy schedule to help promote Rancho Vignola at a variety of local events. And if we can pin her down between success stories, we are sometimes even lucky enough to have her here helping during sales, where she always brings her contagious smile, her winning attitude and has the most positive influence on our office and staff. Please join us in wishing Shanda nothing but success and strength as she prepares for the swissultra!