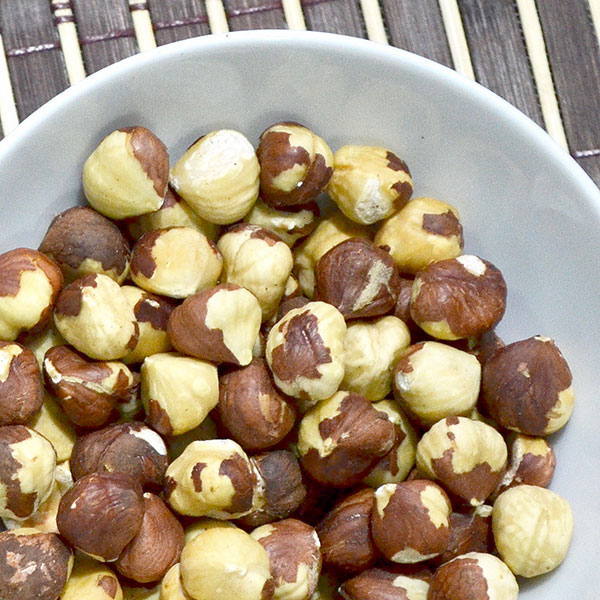 This month we highlight one of our favourites, the always-popular hazelnut.
Hazelnuts are a very common choice in confectionery and baking applications.
Their wonderfully nutty and slightly sweet taste, crisp crunch and firm texture, however, make hazelnuts a diverse accompaniment in cooking, in addition to making a tasty snack.

You may also see hazelnuts referred to "cobnuts" or "filberts."
Why hazelnuts? Why not! A 100-gram serving of hazelnuts will give you 100% of your daily recommended value (DRV) of vitamin E, 56% DRV of thiamin and 43% DRV of vitamin B6. And the dietary benefits don't stop there! The same serving size will provide you with 294% DRV manganese, 46% DRV magnesium and 41% of your DRV of phosphorus. And let's not forget the 15 grams of protein per 100-gram serving!
Historically, Rancho Vignola has been able to offer hazelnuts from right here in BC; however, an unfortunate blight impacted local production last year, which saw us bringing our hazelnuts in from Oregon. We were careful to source both our raw and roasted hazelnuts from a supplier that participates in local fair trade practices and was also able to offer the same sweet variety that we normally get from BC. Many agree that Oregon's fertile Willamette Valley produces the some of the world's best hazelnuts.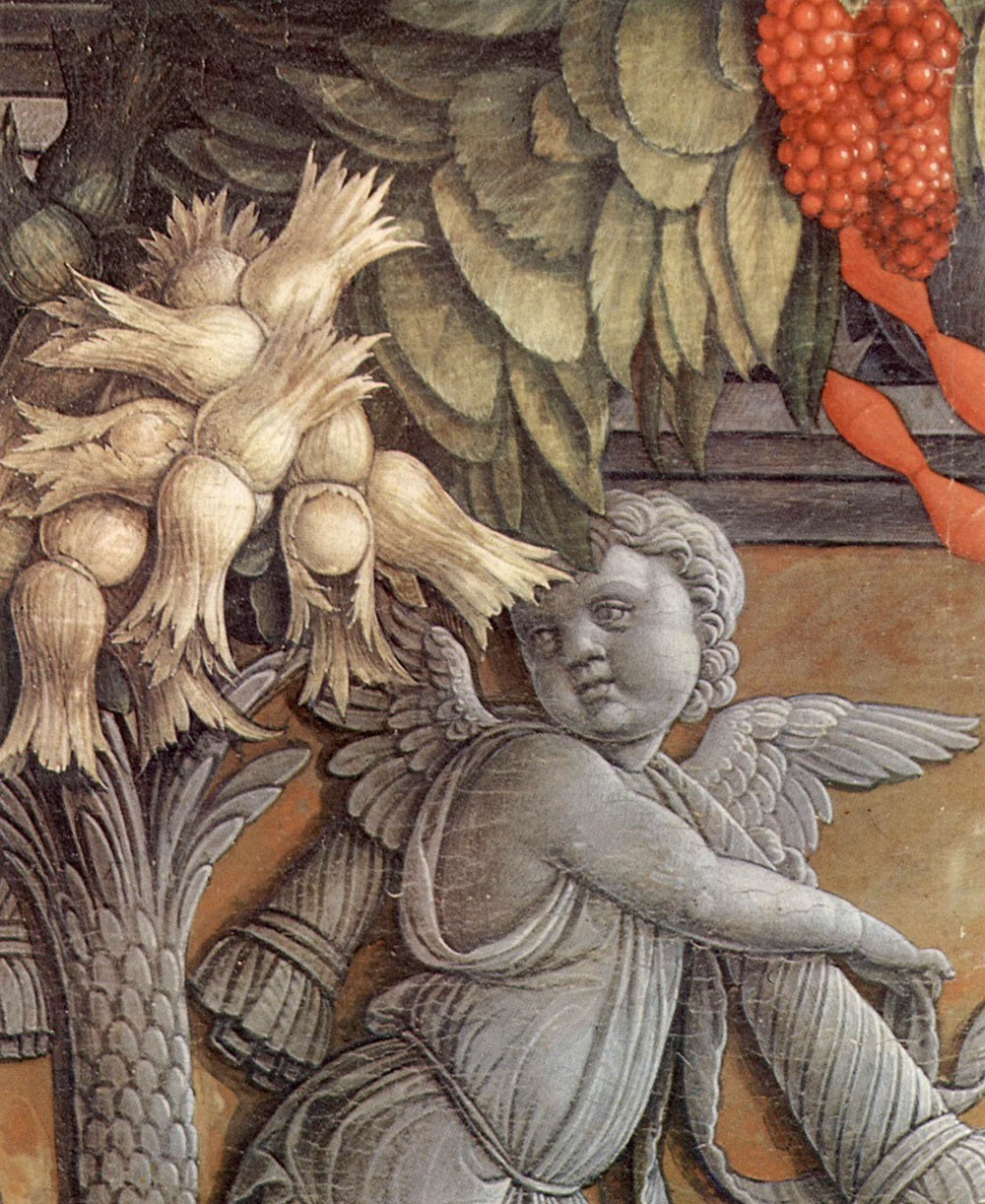 History of Usage
Hazelnuts are found to grow throughout the northern hemisphere and have been a food source since prehistoric times. Evidence of large-scale nut processing, approximately 9,000 years old, was found on the island of Colonsay, Scotland.
According to Jeff Olsen of Oregon State University, from 7,500 to 5,500 BCE, the European hazelnut was one of the first shrub-like trees to spread northwards after the last glacial period in northern Europe. Jeff also states that a Chinese manuscript dated 2,838 BCE lists hazelnuts as one of China's five sacred foods.
In addition to providing an economical, reliable and nutritious food source, hazelnuts also provide shelter when grown in its natural bush or shrub-like state.
Hazelnuts are often found dry-roasted or oil-roasted. Roasting hazelnuts, as well as other nut varieties, intensifies the flavour, and in the particular case of the hazelnut removes any bitter taste that may result from the skin of the nut. However, raw hazelnuts are definitely what you want if you're making nut flour, butter or milk.
Growth and Production
Hazelnuts are the nut of the hazel derived from the tree species Corylus. Cultivated varieties of hazelnuts have been grown since at least the sixteenth century, with a large increase in varieties evidenced during the nineteenth century. The hazelnut blooms and pollinates during the winter months, and is typically harvested in mid-autumn. Most hazelnut-producing regions of the world are close to large bodies of water, providing am ideal moderate climate.
Suppliers to the world trade of hazelnuts include Turkey (the Black Sea region produces approximately 70% of total world supply!), Italy, Georgia, Azerbaijan and the United States. Nearly 99% of the US hazelnut supply is attributed to the hospitable Willamette Valley of Oregon.
Rancho Vignola offers both raw and dry roasted hazelnuts for your enjoyment. Whether used in the making of pralines, truffles, tortes, meringues and spreads or used as an accompaniment for fruit and vegetables, we are certain you will find many places to incorporate hazelnuts into your regular diet and begin to enjoy all the delicious benefits these beauties offer!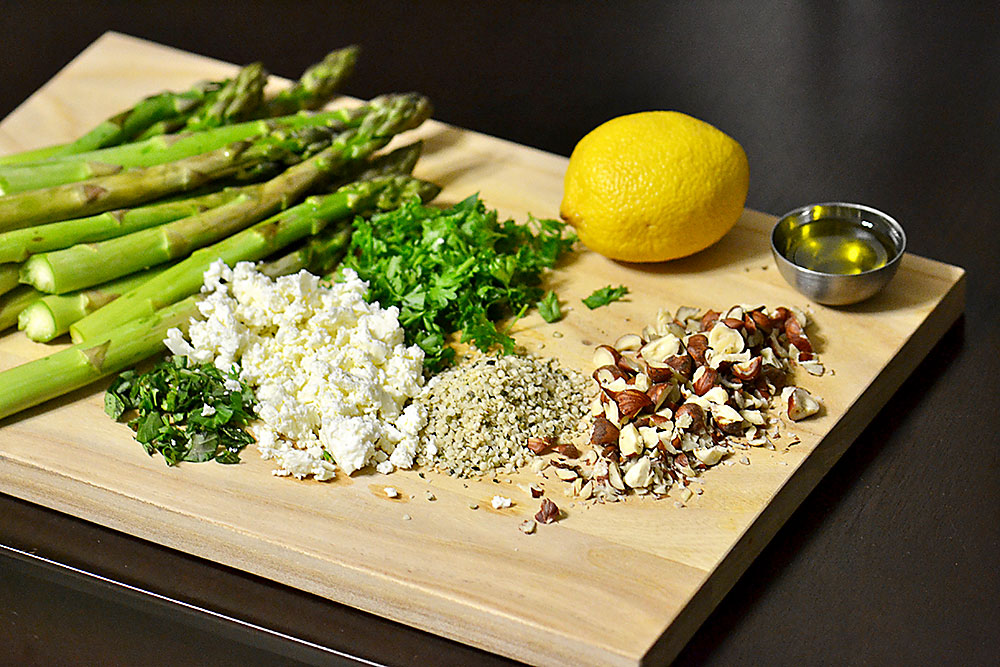 Preparing a batch of Egyptian-inspired Dukkah is a great way to incorporate hazelnuts, among many other nutritious ingredients, into your daily diet. Dukkah adds incredible flavour to spreads (hummus, yogurt, baba ganoush, avocado), is a perfect seasoning on lamb, pork or even baked in eggs, and can also be a good all-purpose seasoning.
Another Rancho Vignola recipe that has been popular is Roasted Hazelnut Asparagus. We hope you give it a try!