Wholesome Products + Healthy Profits =
Successful Fundraising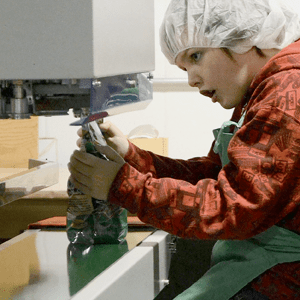 Rancho Vignola has made it easy to fundraise!
So many organizations are looking for unique ways to raise money, why not try it with us!
We offer high-quality, nutritionally-dense food that sells itself, and we make ourselves available to ensure that your fundraising campaign goes off without a hitch.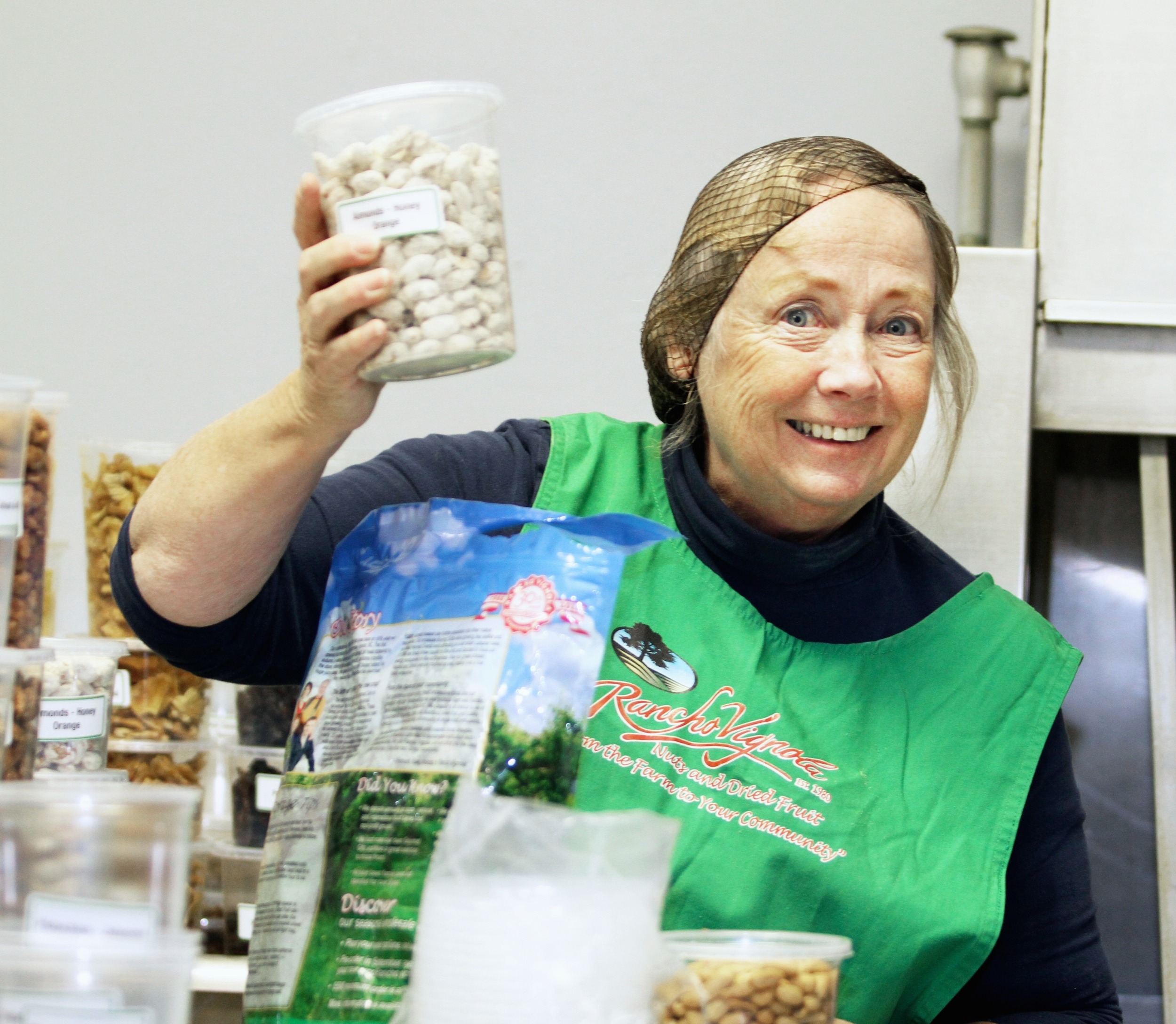 Selling Small Packages + Ordering Full Cases +
Having a Volunteer "Bag Down" Party = Profits!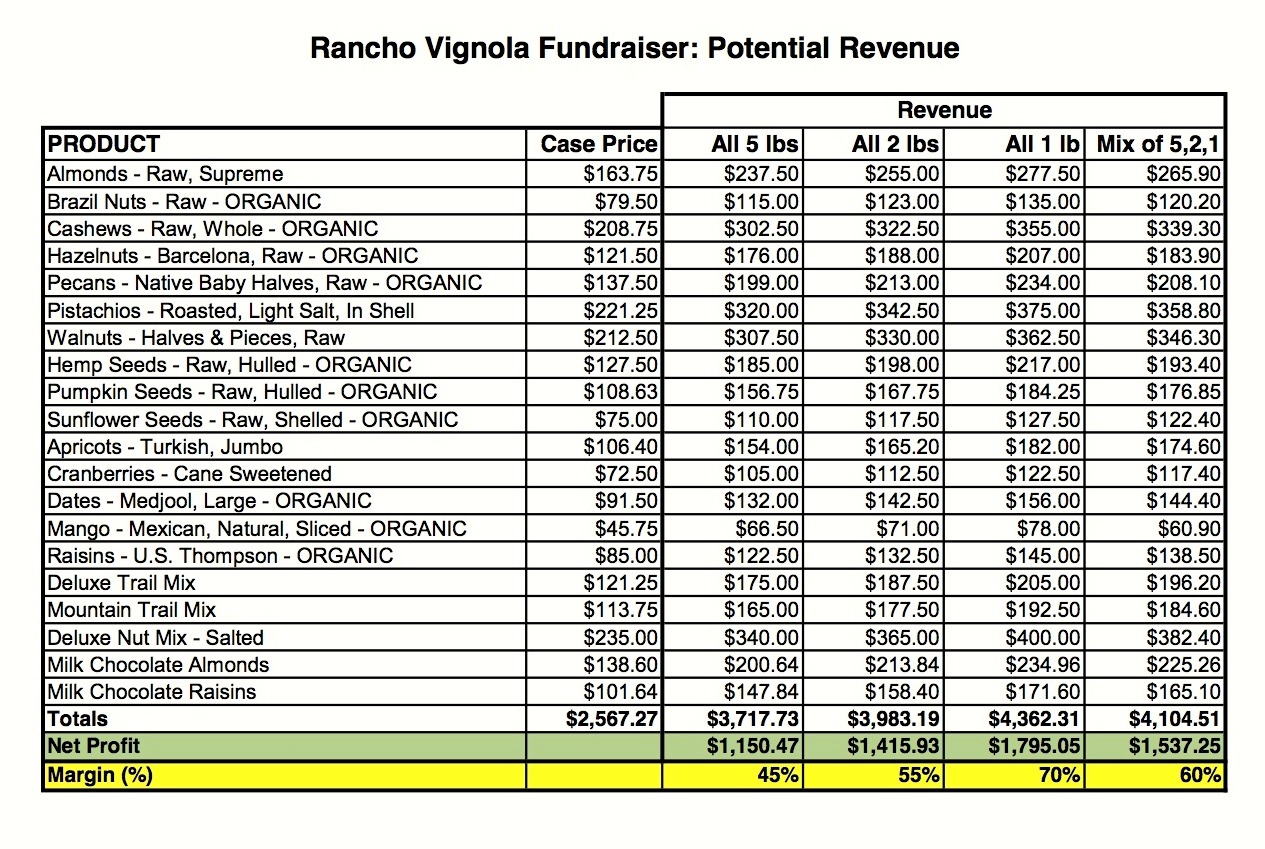 Our fundraising form features our most popular, top-selling products with built-in profit margins. We also can customize an order form to suit the needs of the organization.
Fundraising Campaign Timeline:
September 8 ~ 10
The new crop wholesale price list is available via email. Your customized price list with final price adjustments should also be ready around this time.
September 10 ~ 26
This is the time you have to distribute the order forms to your customers and sell as much product as you can!
September 26 ~ 30
Rancho Vignola's wholesale ordering deadline always falls on a date between September 26th and 30th, depending on the day of the week. Set up a deadline day for your customers about three days prior to ours.
November 15 ~ 30
Depending on your location you can expect to receive your order between these dates. We can give you a firmer delivery date closer to shipping time.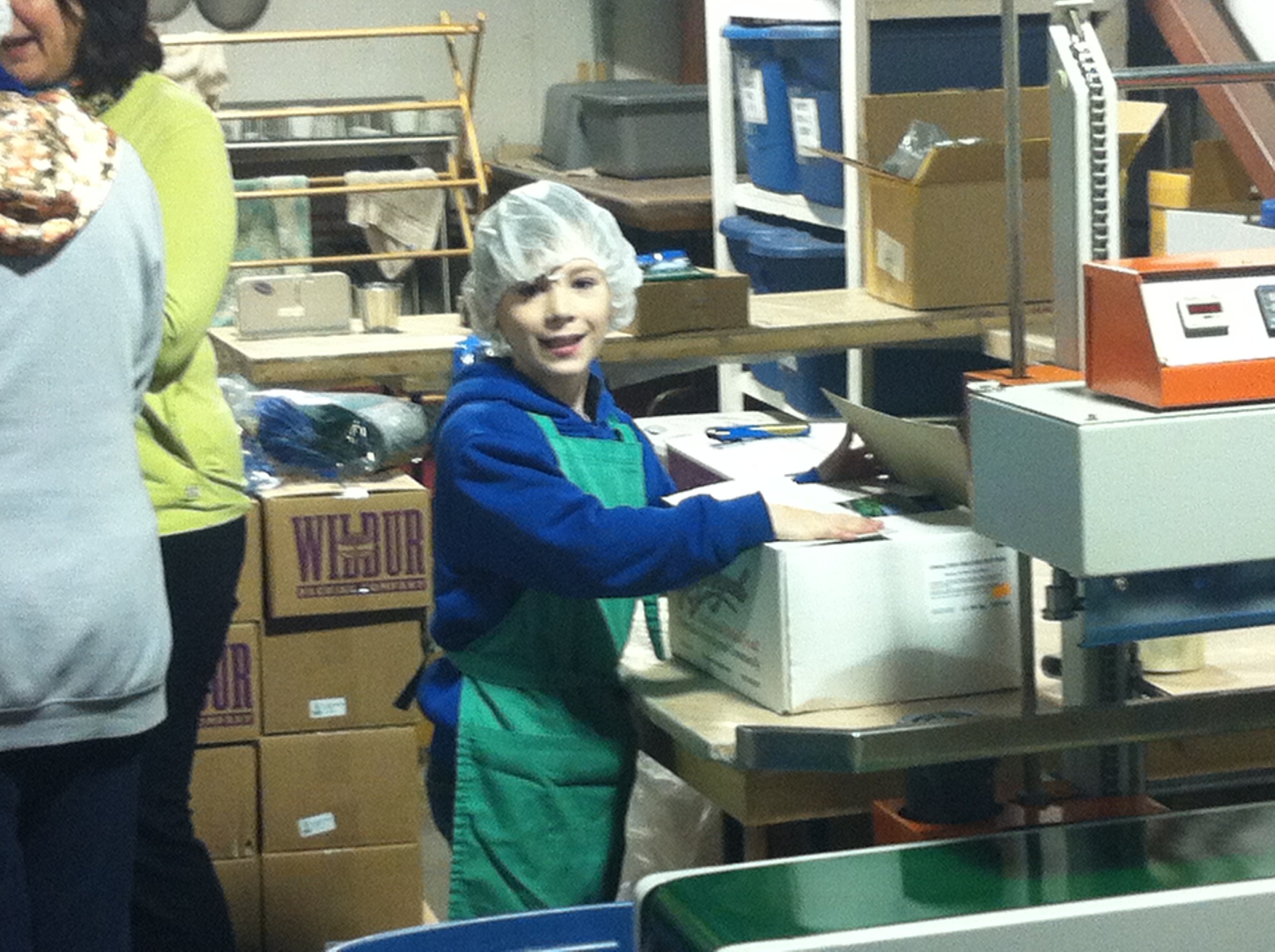 Key points to remember when fundraising with Rancho Vignola (RV):
RV will provide you with a working spreadsheet in which you can track your sales and easily see your profit margins.
RV will provide you with the resealable bags that you will need to sell your product.
RV recommends using a hand sealer to seal your bags before distributing them to your customers.
Rancho Vignola recommends using a calibrated scale to weigh your product for packaging.
RV encourages you to use proper, food-safe-approved methods of weighing and bagging your product for distribution (e.g. hairnets, gloves, proper hand-washing procedures and a designated, clean space to work in).
Please feel free to contact Jayme McKillop at jayme@ranchovignola.com for support or questions.