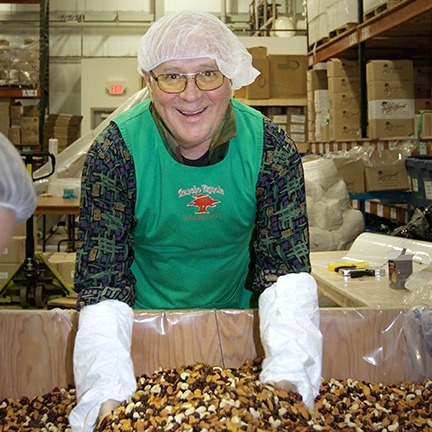 This weekend we are in Camrose, Alberta, Salmon Arm and Kelowna, BC, with our Harvest Events! Make sure you pop in to sample some of our premium products and converse with our knowledgable staff if you are in or near these communities! Stock up your pantries! Winter is coming…
Our custom-made trail mixes are a highlight of the season every year. The freshness and the versatility of our five custom-blended mixes is exceptional and we are excited to offer some of our most premium, raw, organic ingredients to our customers in a mix we take so much pride in making.

The flavours of our Rancho's Antioxidant Mix are rich and dynamic, with the slight sweetness of the dried cranberries really enhancing the flavours of the goji berries and the crunch of the pumpkin seeds. This mix is a great topping for some quality yogurt, or add a handful to a quinoa salad with parsley and lemon juice.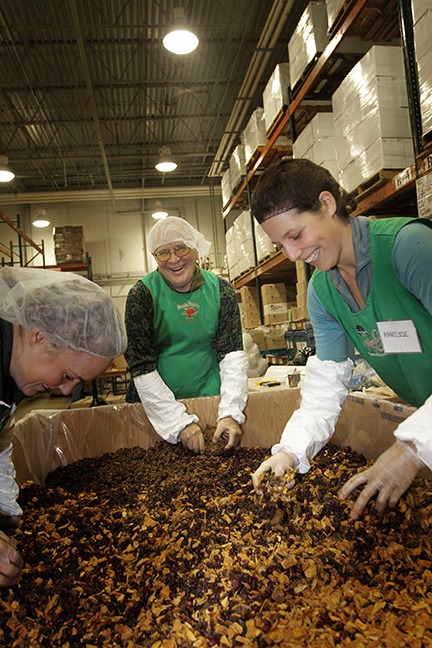 Rancho's Breakfast Mix has been specially formulated to bring an extra protein crunch to your next breakfast. Either in slow-cooked oats or atop yogurt and fruit, this recipe is chock-full of hemp and sunflower seeds which give this mix the much-needed protein to ensure a healthy start to the day.
Hemp seeds also contain necessary fatty acids (omega-3 and omega-6) to help get our brains functioning well first thing in the morning! Rancho's Breakfast Mix also goes great on top of a fresh, green salad.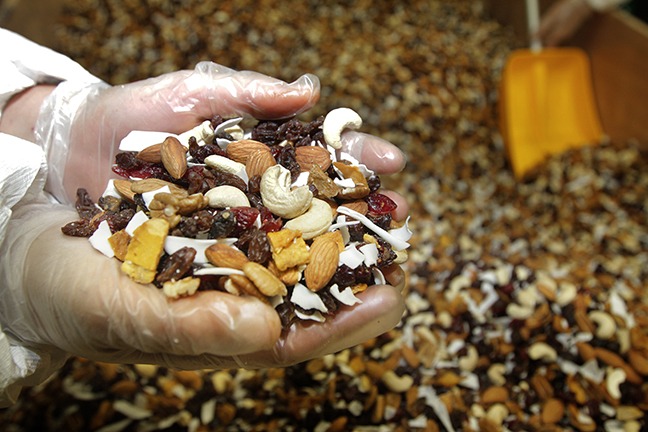 Rancho's Own Fruit & Nut Mix is a more tropical mix, consisting of our premium ribbon coconut, chunks of banana and mango, and beautiful organic cashews! This mix is best consumed as is. A great snack for skiing or road trips, this mix is sure to satisfy the pickiest eaters in your family.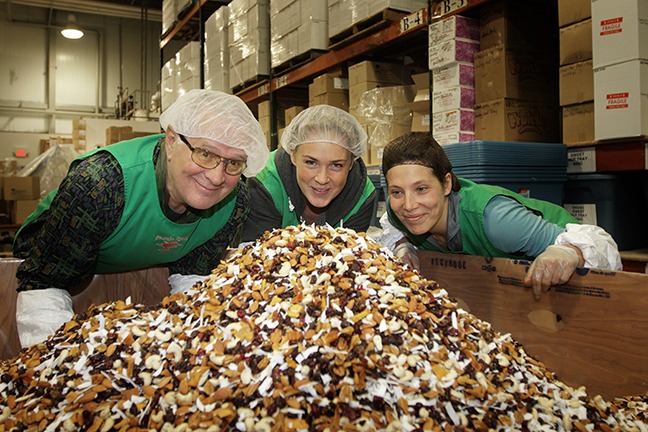 Rancho's Anniversary Fruit Mix is for the dried fruit lovers out there. With our premium organic Mexican mango and unsulphured pineapple, you won't want to forget this mix on your list. We also include organic apricots, Deglet dates and prunes to ensure a moist and fresh blend. Often people pair this mix with a cheese platter they may be offering at a dinner party and, it would seem, toddlers love this mix. Well, according to a doctor friend, her toddler can't live without it!
Rancho's Anniversary Nut Mix is the perfect mix for Christmas because you can roast and flavour your own special blend! I recommend Sue's Savoury Nuts recipe for a "no-fail" batch. The fresh-roasted nut mix is incredibly delicious and makes for healthy snacking during the festive season.