This year will be one people tell their grandchildren about. We just wrapped up a cross country ski race season that no one could have predicted, we weren't sure it would even happen, and that all hope won't be repeated anytime soon.
I've spent the past 62 days in Europe with 12 races (3 sprints, 5 distance races, 4 team events), 20 covid tests, 1 relocated race weekend, 2 cancelled race weekends and countless adjustments to "the plan". If one thing can be said, it's that this past season wasn't a boring one. It also wasn't an easy one for many reasons.
As someone who likes having a plan and control over my situation and its outcome, the almost constant state of uncertainty, took a lot of energy. Over the past few years, I have put a lot of work into being more chill, going with the flow and focusing my energy on the things in my control (instead of the things that are sorely out of my hands). And am I ever glad! I'm not sure 20-year-old me would have handled all of this year's unknowns. This year we created plans A through C in advance and still ended up back at the drawing board coming up with a plan E. I want to say an extra hug thank you to my wax techs, coaches and teammates for everything they did this season. We managed to keep, smile on our faces most of the time, to support each other, and to stay safe and healthy while traveling to 4 different countries.
Extended travels days were made even more difficult this winter as we were trying to minimize contact with anyone outside of our team. That meant my travel snack bag was even bigger than usual. Every extra pocket of my boot bag was packed with dried mango, apricots, almonds, tropical trail mix, dates and cashews to last me the two months on the road.
From the racing standpoint, it was a really strange year. I didn't have the chance to compete at many of my favourite venues where I have had my best results in the past. We were in a state of perpetual uncertainty with some many race cancellations and venue changes. It was definitely not the ideal race calendar or season, and I struggled to find my race groove at the beginning. That being said, I feel extremely grateful that I had the opportunity to compete at all in the current global climate and have the chance to represent Canada at my third World Championships.
Performance wise, the last weekend of World Cup racing was by far my best. I felt strong, had fun and ended the season off with personal best distance results two days in a row. On Sunday in the 30km skate pursuit, I equalled my best ever World Cup result, finishing 15th! It was a great way to end this short season, skiing through Engadin Valley surrounded by the Swiss Alps, gasping for air but with a big smile on my face. I also just love being in Switzerland, it is such a beautiful country and I truly enjoy every time I get the chance to be there for skiing.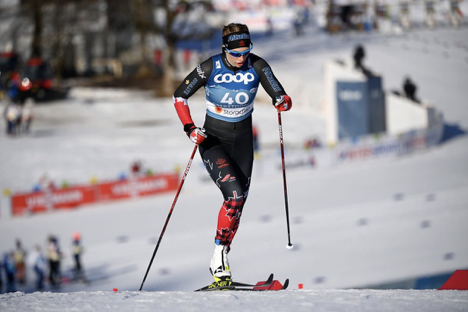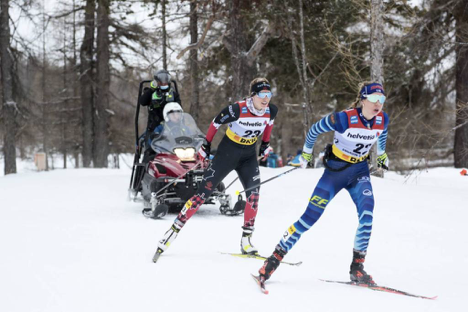 Now that our race season is over and the snow is melted away, I am shifting my focus to next season and training for the 2022 Olympic Winter Games which begin next February. The summer training season also means less travel and more importantly being back home in my own kitchen with my stand mixer able to cook and bake to my heart's content.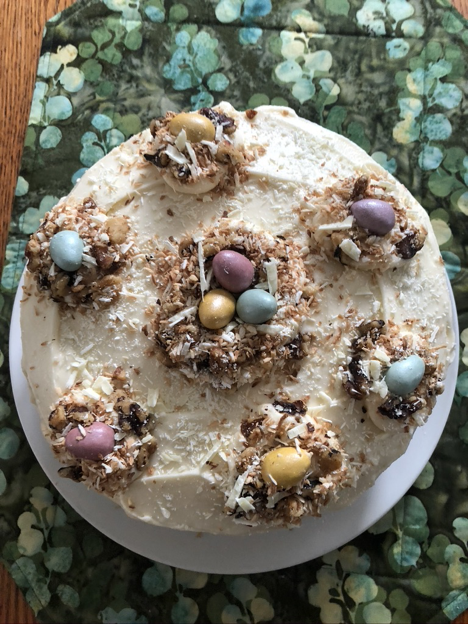 During the training season I am cooking every day to keep myself fuelled but I especially love baking so in the spring I take advantage of the extra time in the kitchen. A couple things on my spring baking list this year include, Coconut cream pie and raspberry-pecan bars with an almond flour shortbread base.
Over Easter weekend I made a variation of the Rebar Modern Food Cookbook carrot cake with white chocolate cream cheese icing. This is one of my favourite spring desserts and I love that it is from a small Canadian restaurant/ cookbook. I use coconut, walnuts, dates and white chocolate from Rancho Vignola to make this recipe.
Now that the weather is warmed up and I am thinking about my garden I have also started getting excited for making homemade walnut pesto with arugula and basil from the garden. I personally prefer walnut pesto to pesto made with pine nuts.
Here is my go-to recipe:
Basil/Arugula Pesto
1 cup basil
1 cup arugula
½ cup parmesan cheese
½ cup walnuts
¼ cup olive oil
2 cloves of garlic
¼ lemon squeezed
salt and pepper to taste
Place ingredients in a food processor and blend until you reach your desired consistency. Add more olive oil or 1 tsp of water if more liquid is needed.
Use immediately, store in the fridge for up to a week or store in the freezer.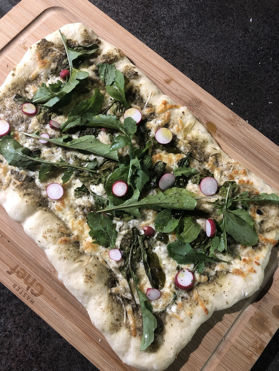 Two of my favourite pesto meals are pesto gnocchi pasta with chicken and sourdough pesto pizza as pictured below. You can also garnish the pizza with chopped walnuts and a drizzle of olive oil.
And a bonus is that cold pizza makes the perfect post workout snack. It's easy to take with you and always tastes delicious. Put a slice of two in a beeswax wrap and stick them in your bicycle jersey or backpack for a mid or post workout snack!
Olympians are fuelled by real food and you should be too! Even if pizza isn't your go-to workout snack, check out some of the recipes on the Rancho Vignola website for homemade granola bars or energy balls or stash some slices of dried fruit in your bag to snack on!
Wishing everyone a summer full of great outdoor adventures and even better snacks!
Dahria