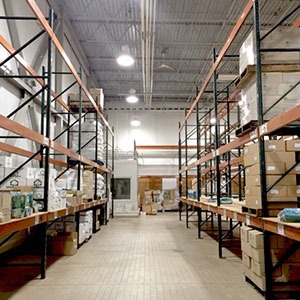 It's that time of year again: the Rancho warehouse and office are abuzz!
This year we have welcomed a few new faces into the fold and are always happy to see returning seasonal employees.
As we are finalizing September's wholesale orders product is starting to arrive from our suppliers.
Some of our crops come from faraway lands, and it's fascinating to watch it all come together in a flurry of activity.
This week we began packaging of the fresh harvest. All of the work to bag and seal the nuts, seeds and dried fruit in those gorgeous Rancho bags you receive is all done at the warehouse in Armstrong. As the trucks arrive, the product is divvied up into 5-lb, 2-lb and 1-lb bags to account for both wholesale orders and the upcoming Harvest Events. It's also the starting point for the nut, trail and breakfast mixes which are all mixed by hand before being weighed and packaged.

With the Harvest Events so close at hand, the final touches are being put together for each occasion. There are only three weeks to the first events in Salmon Arm and Vernon!
The event in Sidney (South Vancouver Island) was such a success last year that we have added it to the permanent roster. We look forward to seeing our Island customers again as well as meeting some new faces!
We are very excited for the very first Harvest Event in the Kootenays this year! We're taking over Tarrys, BC, on November 13 and 14 at the Tarrys Hall between Castlegar and Nelson. If you live in the area, come by and try some delicious samples and meet our awesome team!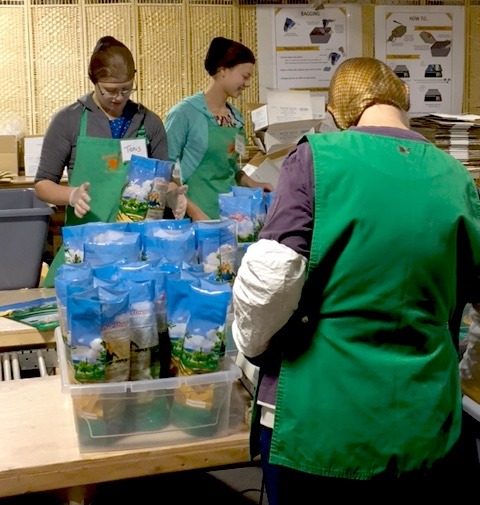 We're heading to Camrose and Airdrie at the end of November; there's a special place in our hearts for our Prairie customers.
Have a peek at the schedule and circle the date on your calendar. You don't want to miss it!