Rancho Vignola had the honour to meet and spend an afternoon recently with the supplier of our delicious organic pumpkin seeds, Rainer Schalk, CEO of Schalk-Muehle.
In Canada for the CHFA West Trade Show and Conference in Vancouver, we were delighted that he drove to Armstrong to visit us, tour the Rancho Vignola facility and enjoy lunch.

Schalk-Muehle is a six-generation family mill situated at the base of the Austrian Alps. And the Schalk family takes their 150-year-old reputation and responsibility seriously! Using organic growing standards, fair farming practices, sustainable and traditional manufacturing processes, the Schalk family use their decades of experience to provide healthy, organic and ethical products directly from the Austrian fields to their customers.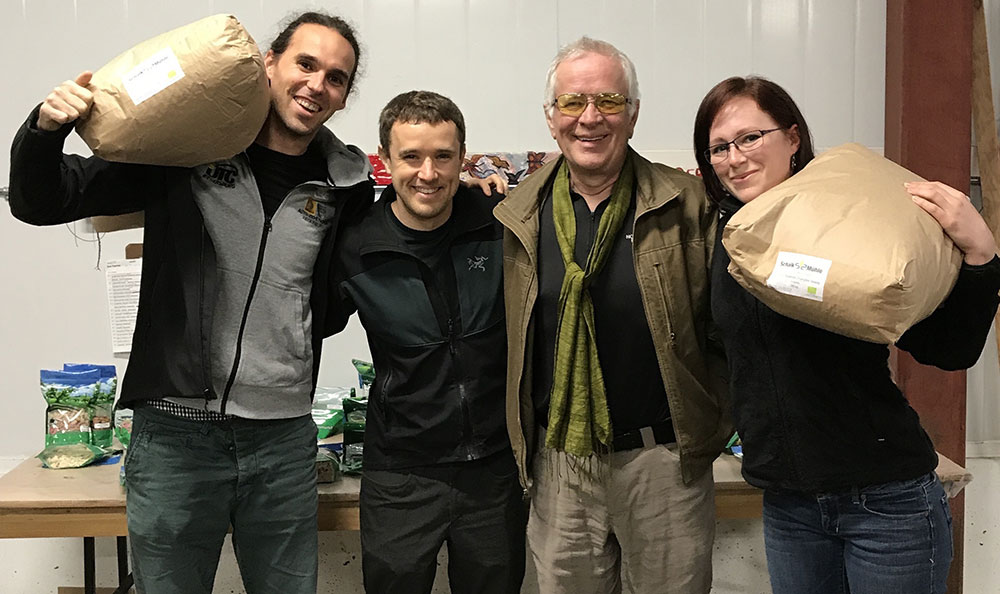 Our visit with Rainer was rich with stories of the family businesses. We were able to enjoy learning a bit more about the farming landscape of Austria, seed marketing practices and of course talk about our mutual passion – food! Rainer was an excellent Austrian ambassador, as we are all now dreaming of an Austrian ski holiday!