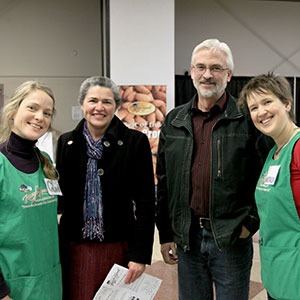 As we are currently in the midst of the many Harvest Events which take place throughout BC and Alberta each November, I find myself thinking about those early days in Alberta, back when we called them Truckload Sales.
In those years, we had only two major Harvest Events, each held in large workshops on Mennonite farms in the north (New Norway) and the south (Linden).
We would arrive with all our supplies and products in a large rental truck and set up in the shop, which had been quickly cleared of farm machinery, but with all the tools and other farm implements still visible.

Our farmer friends, introduced to us by our partner and friend the late Carl Isaac, welcomed us into their homes and farms, and their children and grandchildren became our helpers (many of them still working for us to this day!).
I can distinctly remember looking around the huge empty farmyard outside the shop in Linden after we'd finishing setting up, exhaustedly thinking, "Who's going to come all this way to this remote farm in the middle of nowhere?" Boy, was I shocked early the next morning when I looked out the window and saw the cars beginning to stream in! It was so packed in the shop, it used to take our patient customers close to two hours to get from the entrance, past the display and to the serving tables. It became my fervent goal to shorten that waiting time!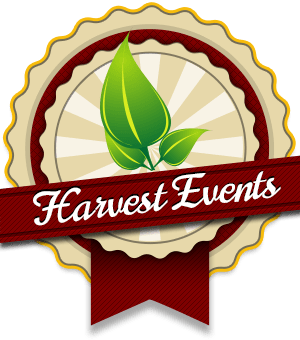 Sadly, time marches on and we outgrew those buildings at the farms. Now our Harvest Events (eleven and counting!) are held in modern, spacious halls in major centres, with hot running water and comfortable facilities. With room to stretch out, we now employ a large crew of staff to ensure that customers are served promptly. And if they do wait, it's because they're enjoying complementary coffee, mingling with friends, sampling the products or watching one of our food demos!
As we celebrate another harvest season, this year our 35th, I want to say a special "thank you" to all those who supported us in those early years, and especially to our farmer friends who put up with our annual "invasion"! The families of Don and Beaulah Isaac, James and Phyllis Penner of New Norway, and Frank and (the late) Clara Klassen of Linden will always hold a special place in our hearts!
Click here for details of all this year's Harvest Events!
~ Sue Vignola