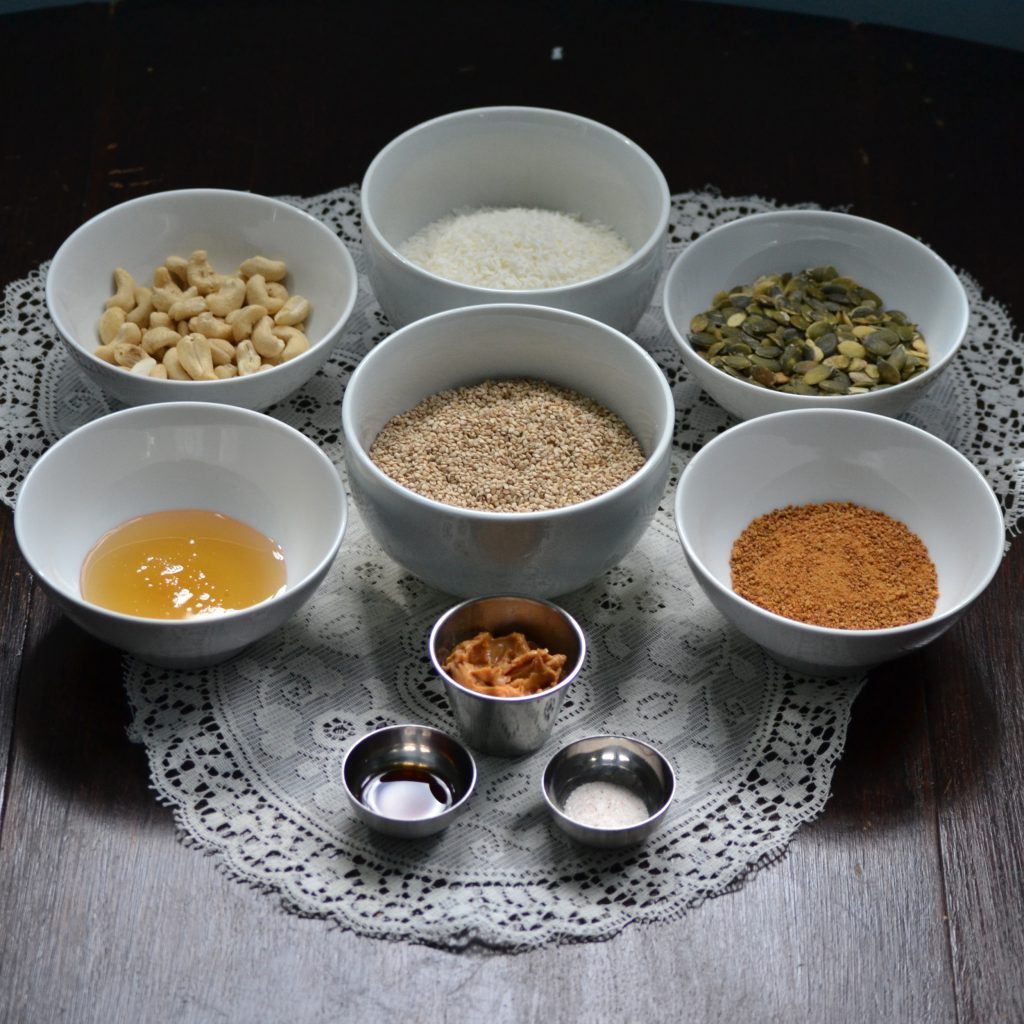 Fall is fast approaching, the weather is starting to change and summer farmer's markets will be closed before we know it. Not to mention the new school year is just around the corner.
As many people are now getting busier, including us at Rancho Vignola, it gets more tempting to buy quick snacks from the grocery or health food store that might not be so great for us.
These very tasty bars are quick and easy to make, you can throw them in the freezer and take them out as needed. Kids love them (as do adults) and they're a great way to get seeds and nuts into your family's diet.
I hope you enjoy these bars as much as I, and many others, have!

Sesame Snack Bars
½ cup raw cashews
¾ cup unsweetened shredded coconut
¼ cup honey
¼ cup palm sugar, or whole brown sugar
¼ cup peanut butter, almond butter or nut butter of your choice
1 tsp vanilla
1 tsp sea salt
1 cup sesame seeds
½ cup pumpkin seeds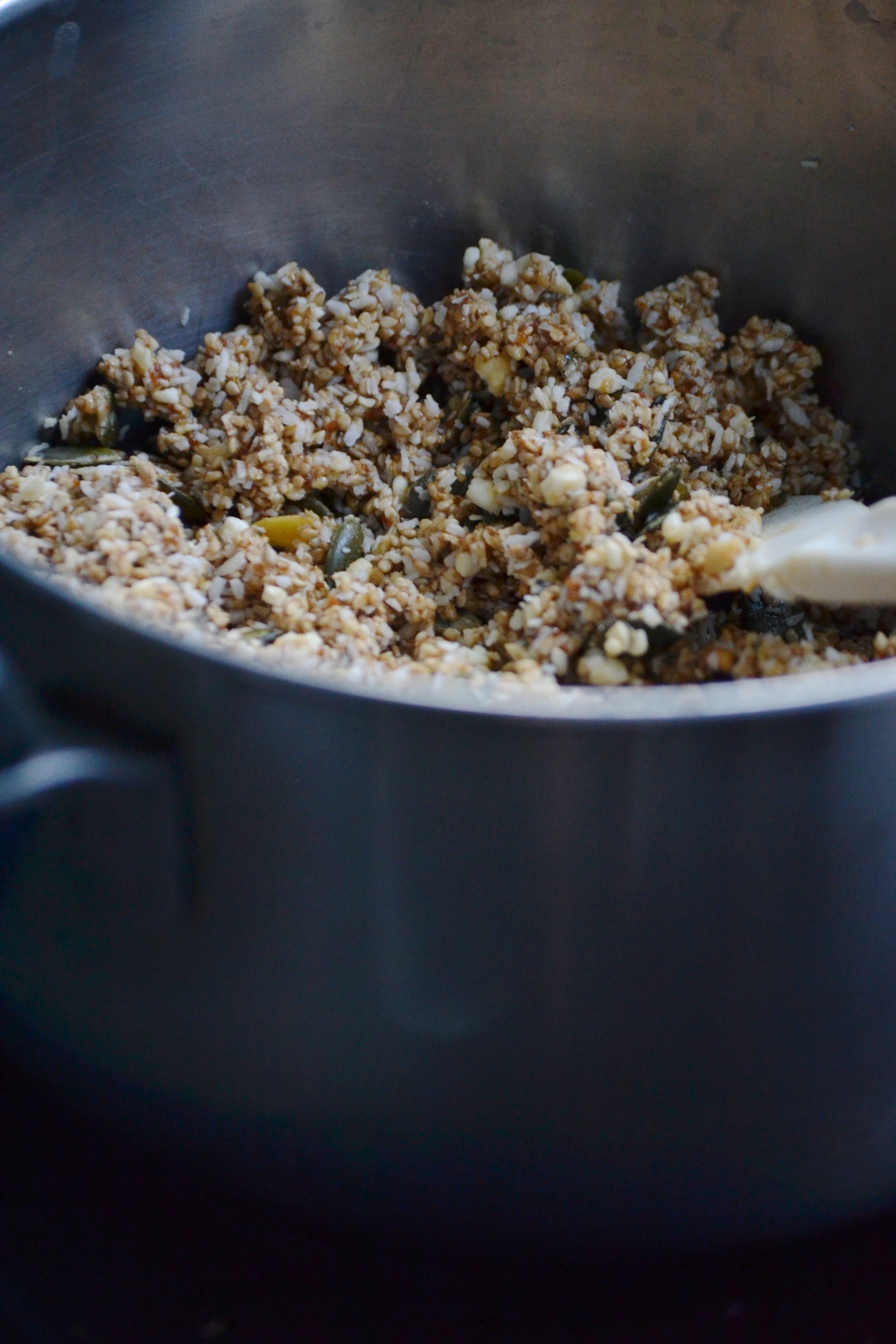 Directions:
Combine the cashews and coconut into a course mixture in either a food processor or blender.
Mix together the honey, sugar, nut butter, vanilla and salt in a pot on medium high heat until everything is well combined and liquid.
Add all the ingredients to the wet mixture and mix very well.
You can press the mixture into silicone moulds or a 8- by 8-inch parchment-lined baking pan.
Bake at 300°F for 18-20 minutes, take the bars out of the oven and allow them to cool, transfer them into the fridge. Once they are fully chilled either pop them out of the moulds, or cut the bars into whatever size you would like.
These keep best in the fridge in a air tight container, or freeze and remove as needed.