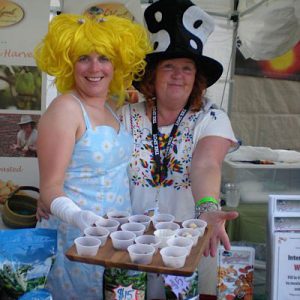 Rancho Vignola is a very proud supporter of the arts and music community all over BC and we are spreading our love a bit more every year. Through community sponsorships and opportunities to promote our brand, we have had the pleasure of working with many organizations to share food and fun. It truly is a wonderful way to highlight what we do best: deliver good food to good people.
This year our summer adventures began at Vancouver Island Music Festival.
Vancouver Island MusicFest takes place at the Comox Valley Exhibition Grounds in the Comox Valley on the east coast of Vancouver Island. The Exhibition Grounds are located in the flood plain of the Tsolum River alongside the rich fertile farmlands of the Comox Valley.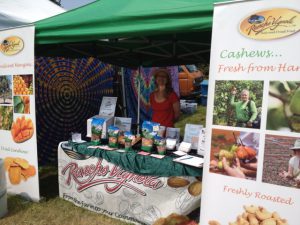 This festival is wonderful in so many ways, but one of the things we love most about it is how excited the volunteers are to be involved. With smiling faces, the volunteers keep us well hydrated with the roving wagons of water. No plastic water bottles at this festival! Good quality Comox city water tastes great and the volunteers wheel it around on ice for people to fill their water bottles. A smart, innovative way to alleviate the waste. Great job, folks!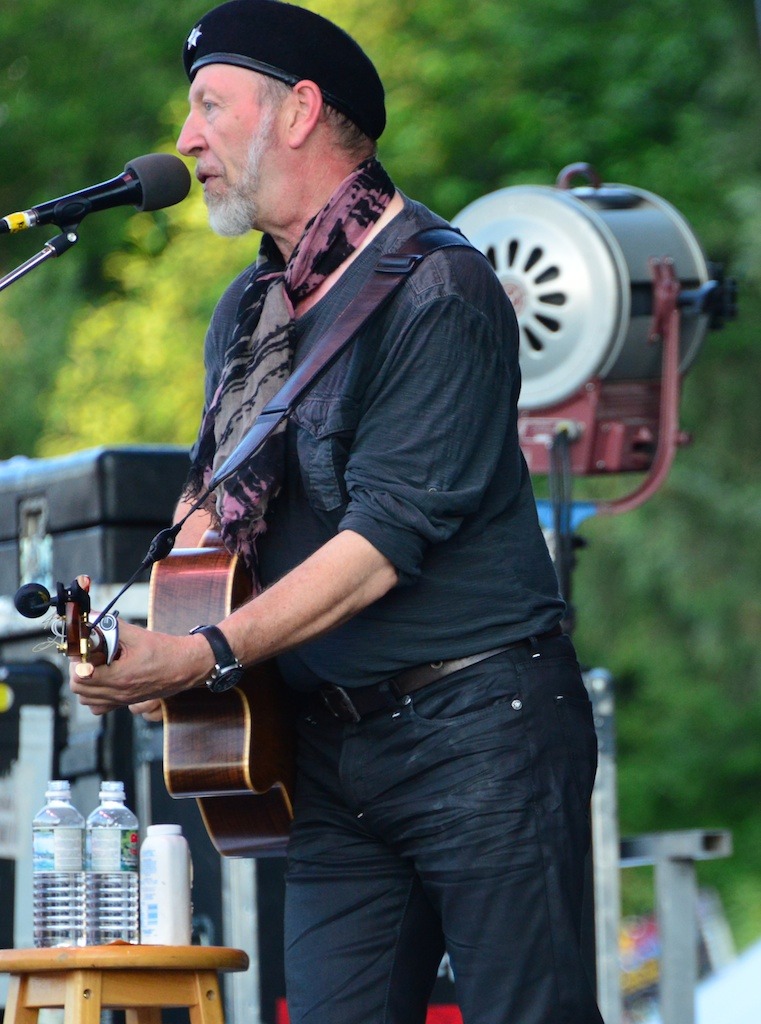 This beautiful setting offers river swimming, shady forest retreats, beautiful sunset views and grassy fields to lay back and enjoy the tunes. With six stages, finding good music in a beautiful setting is easy to do!
Next up, at the beginning of August, we took off up north to the 9th Annual ArtsWells, the Festival of All Things Art! We were absolutely blown away by the beauty of this tiny little town. The festival itself was spread throughout Wells and Barkerville, BC. With artful stimulus everywhere and music all the time, this festival is a brilliant way to experience this rugged old mining area steeped in history.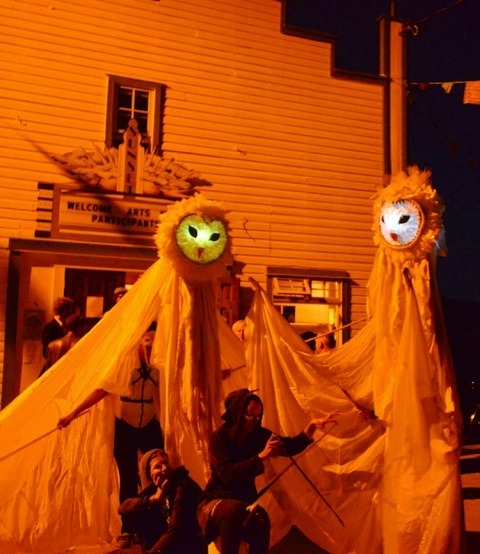 Though smaller than most festivals we sponsor, this four day event is a power punch to the senses! With extravagantly decorated stages, live mural painting, plays, fireworks and music in the streets all the time, sleeping is difficult! You don't want to miss ANYTHING!
Wemet some of our wonderful northern customers, took in some incredible music and had a stunning view outside our campsite, besides the grizzly poop!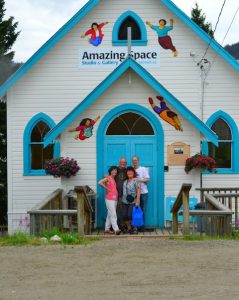 Last up for this season was the one and only Salmon Arm Roots and Blues, and this year was the 20th anniversary of the festival! Rancho Vignola has been sponsoring this event for almost 10 of those years. Earlier in the season, Sue and I attended a sponsor appreciation night where we watched video footage of the festival since its humble beginnings!  Sue enjoyed remembering so many wonderful acts she had seen over the years and noticing how much those memories have shaped the music she listens to today.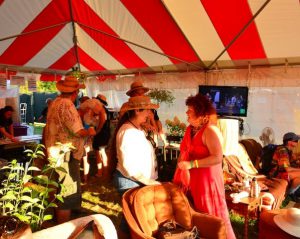 This year was as hot, hot, hot as ever and we had a great booth with an awesome team! With the heat in full swing, the dancing never stopped and we kept the food flowing to all those hungry volunteers, performers and participants.
Now, with a busy season on the horizon and a wonderful summer behind us, we look forward to sharing the harvest with all our customers yet again!
Stay tuned for our 2012 wholesale price list, available for download in early September. Sign up for our mailing list if you want to get the price list sent to your email inbox.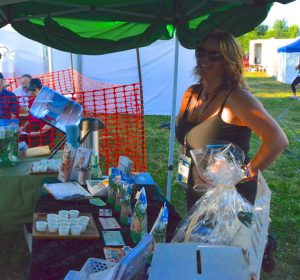 We love hearing from you on Facebook, and if you like to "tweet" make sure you follow us on Twitter where we share recipes and all things "nutty."