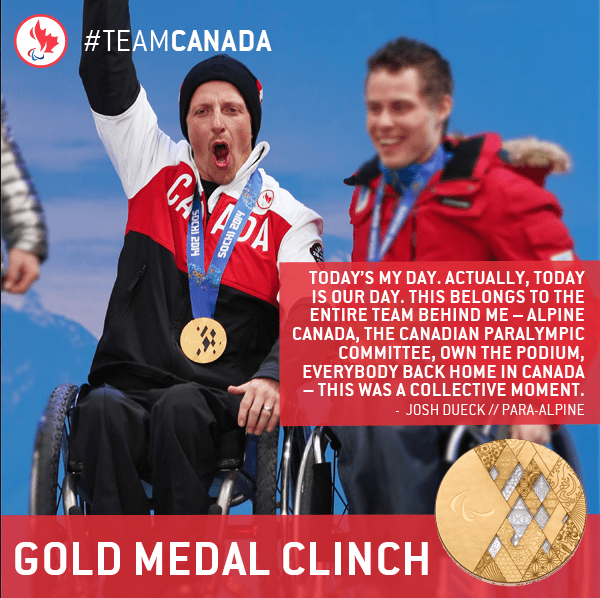 All our sponsored athletes said the fresh flavour, the convenience of having the products on hand to make great food on the go and the ability to travel the country with food that helps fuel their workouts and their competition is what makes Rancho unique.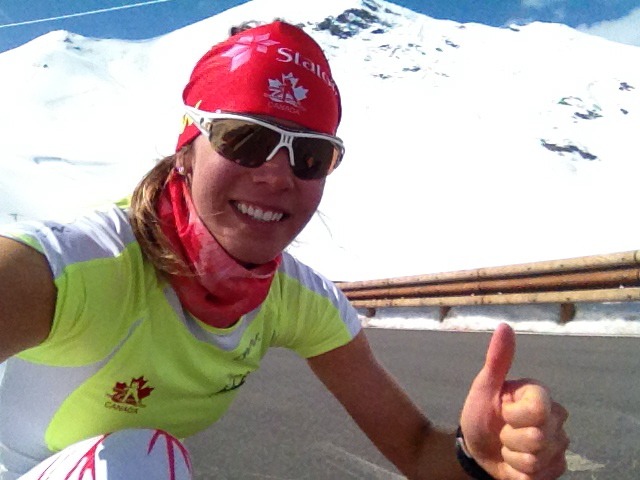 Ordering from Rancho Vignola during our wholesale ordering season ensures you pack your pantry FULL of nutritious ingredients, for easy prepping, cooking and baking.
For busy families and lives in general, having quality ingredients on hand ensures that the whole family can get into the prepping and preparing of food. Rancho Vignola's products are easy to store and can easily equate to thousands of recipes and recipe ideas.
I asked our athletes if they wouldn't mind sharing some of their favourite recipes and workout tips with us to inspire us all to take care of ourselves and enjoy healthy food.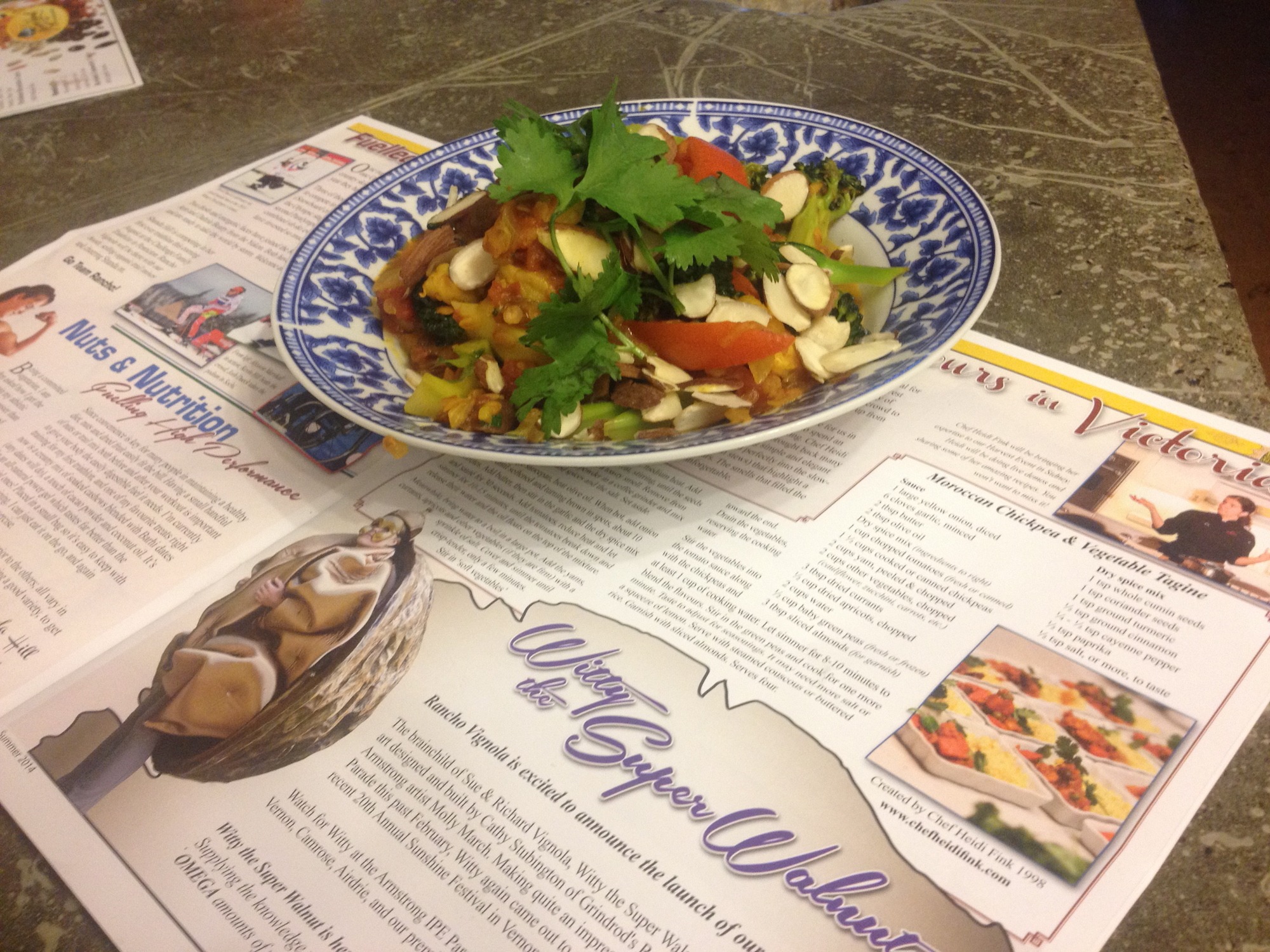 Heidi Widmer loves using our Rancho recipes section from our website to make nourishing meals.
She really enjoyed making Chef Heidi Fink's Moroccan Chickpea Tagine recipe from our newsletter and shared a great photo with us!
While adjusting to early September snow in Canmore, Alberta, Dahria Beatty passed along one of her favourite holiday recipes:
"It looks like Christmas here, and this is one of my favourite holiday recipes!
"It's great for fall and winter potlucks, and get-togethers too.
"Homemade Turtles are made with Rancho Medjool dates, stuffed with raw jumbo pecan halves and coated in sea salt dark chocolate. They are the perfect size and the dates give such a caramel texture."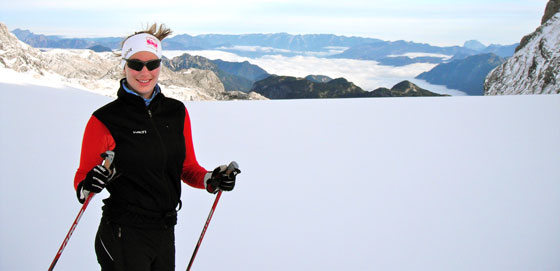 Homemade Turtles
15 dates
15 pecans
Sea salt (to taste)
8 oz dark chocolate (for melting)
Pit dates, stuff and seal with pecans. You can roast the pecans lightly in a pan beforehand to add flavour, and so that the dates will melt around the pecans, giving them a caramel texture. Melt chocolate in a double boiler. With a toothpick, dip the stuffed dates in the chocolate and place on a parchment-lined baking sheet. Top with sea salt and place in the fridge until the chocolate has set.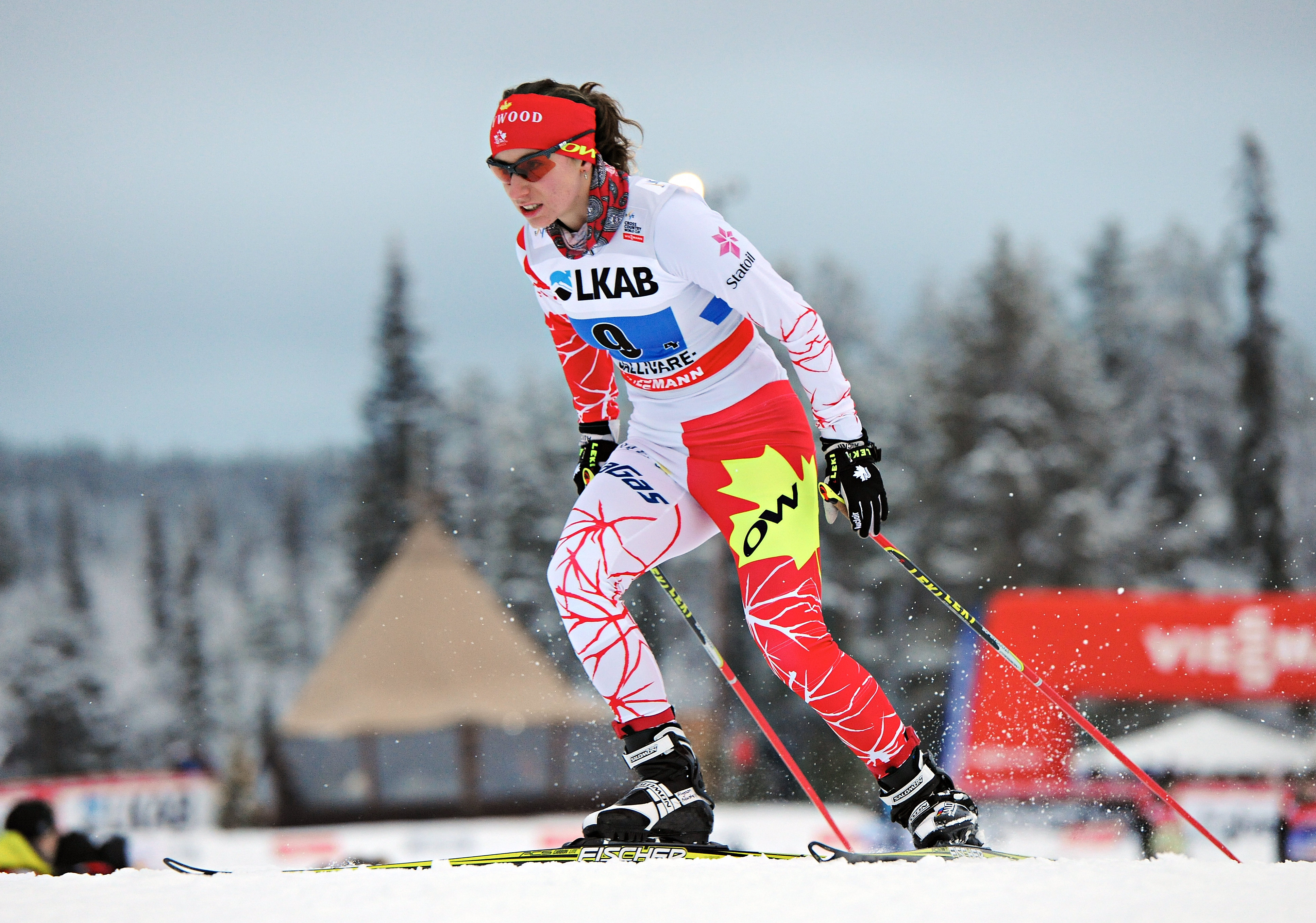 The lovely Alysson Marshall loves to make big batches of granola to have on hand. It's her favourite pre- or post-workout snack, and she enjoys it with yogurt and fresh fruit.
½ cup almond meal (process almonds until fine)
1½ cups chopped nuts (I used almonds, walnuts and pecans)
2 cups oats or flakes (I used rolled oats and spelt flakes)
½ cup buckwheat groats (can substitute for more rolled oats)
1½ cups chopped dried fruit (I used raisins and dates)
½ cup sunflower seeds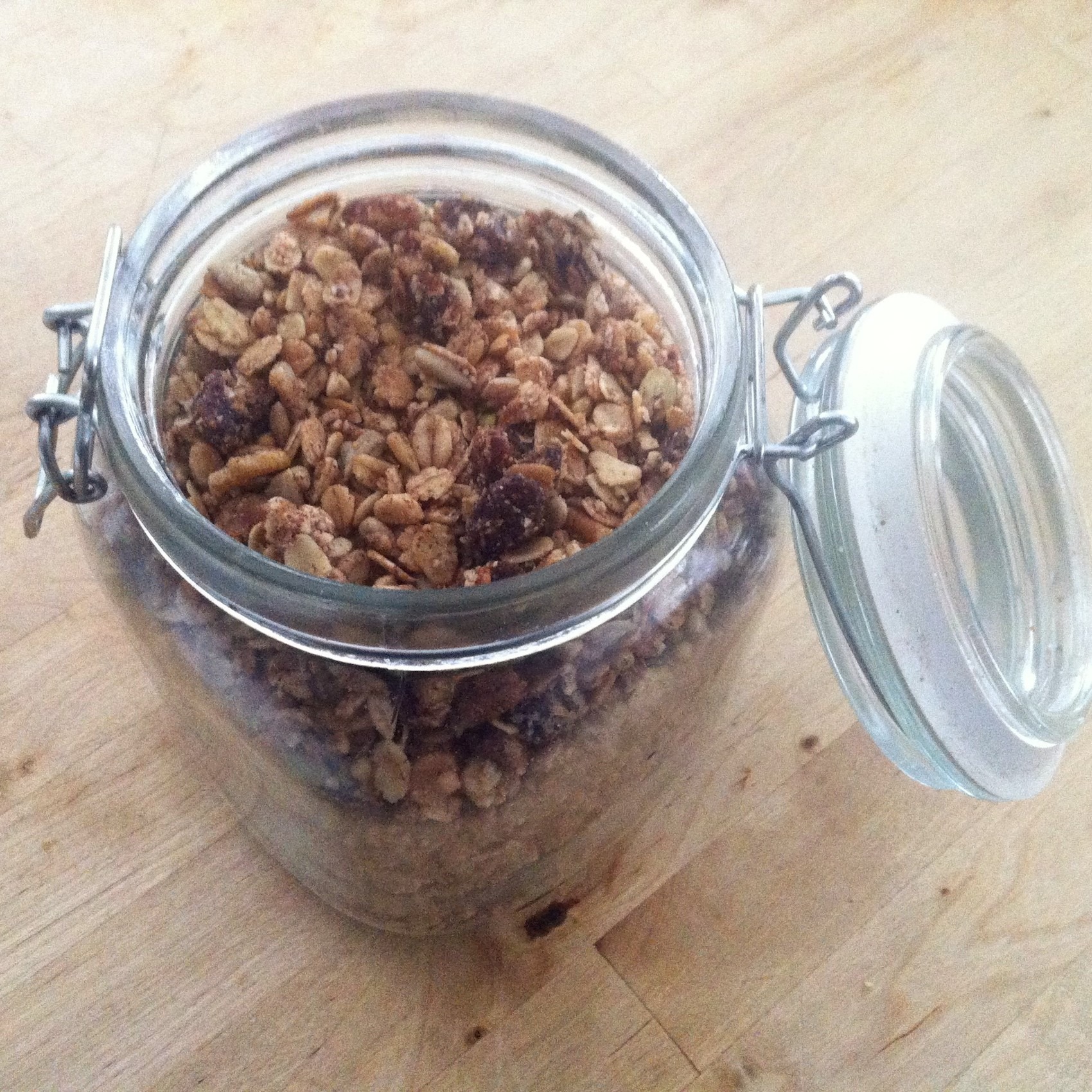 ½ cup pumpkin seeds
½ cup shredded coconut
1½ tbsp cinnamon
1 tsp nutmeg
1 tsp sea salt
1 tbsp vanilla extract
1 tsp maple extract
¼ cup maple syrup or honey
¼ cup coconut oil, melted
Mix dry ingredients together in a big bowl. Melt coconut oil and add remaining wet ingredients. Pour wet ingredients over dry, and stir to combine. Pour into a greased baking pan and bake at 275ºF for 40 minutes until toasted, stirring occasionally.
Makes about eight cups of granola.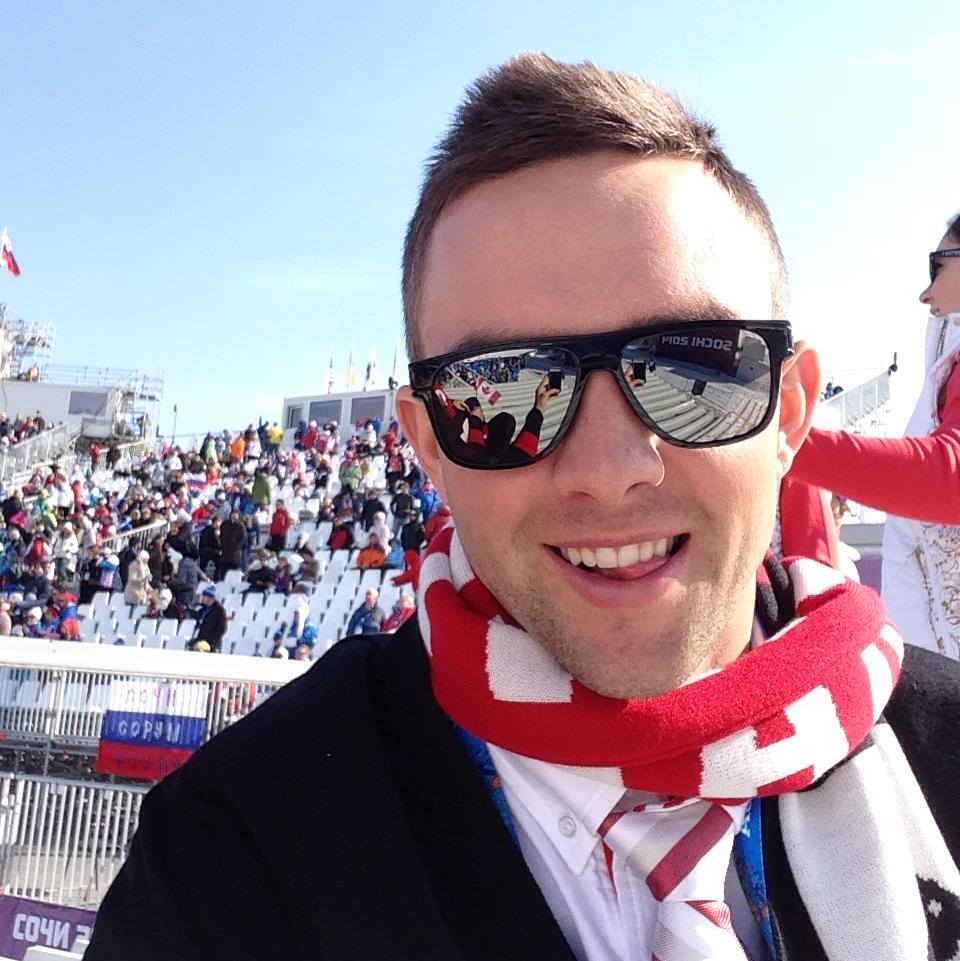 Olympic boardercross competitor Kevin Hill says he leaves the cooking to his sister Shanda.
But he had a couple of tips about working out that he thought might be helpful:
"If you can only fit in one exercise a few times a week, other then cardio, my suggestion would be to do pull-ups.
"Pull-ups work your whole upper body and really build tone and strength!
"If you can't do one yet, you can always use a rubber band around your knees to assist the pull-up for the first couple of weeks or until you can do it on your own."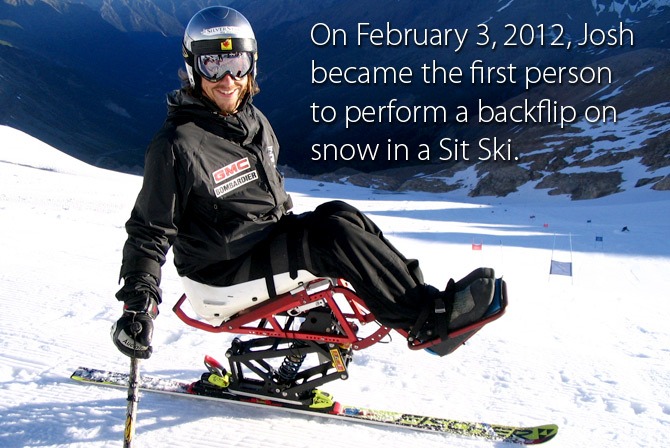 Josh Dueck's wife Lacey makes what he lovingly describes as Raw Balls: "It's magic food; keeps me alive on the road."
Raw Balls
1 cup walnuts or almonds (chopped)
1 cup pumpkin seeds (chopped)
1 cup hemp hearts
1 cup flax seeds (ground)
1 cup goji berries
1 cup cranberries or raisins
1 cup raw cocoa
1 cup of maple syrup or honey (you can substitute mashed banana or raspberry)
1 cup almond butter or peanut butter
A handful of coconut and 2 handfuls of LOVE
Roll into balls, then roll into coconut. Freeze.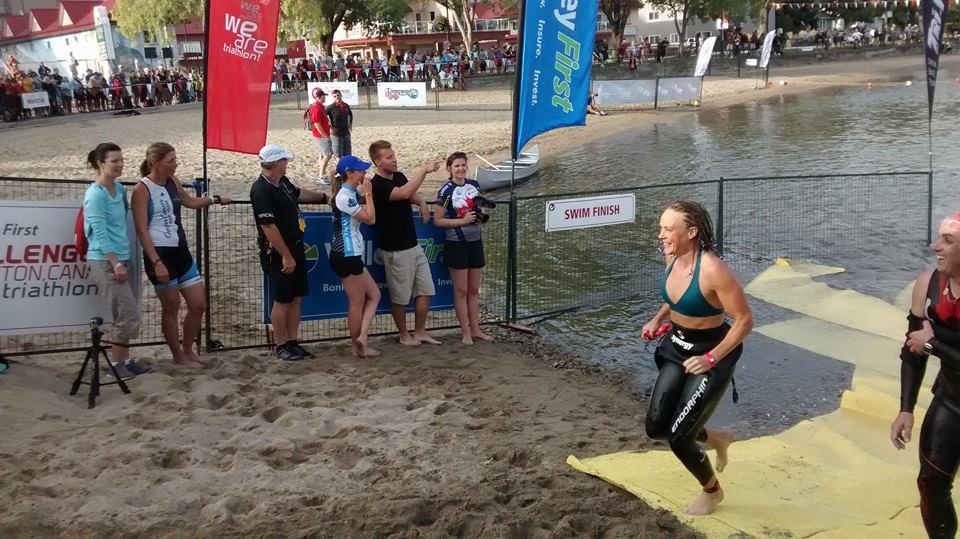 Finally, Shanda Hill has literally a mountain of ideas and recipes when it comes to using Rancho products. Shanda brings huge pots of soup, casseroles, cakes, cookies, you NAME it, out to our warehouse to share with the whole crew, and no one can deny how amazing her food is. We are always delighted to try whatever new concoction Shanda wants to try out on us. If you haven't already, check out Shanda's awesome recipe for Power Bars. These delightful little morsels are loaded with energizing goodies and lots of flavour.
September 29 is the last day for ordering at Rancho Vignola if you really want to take advantage of some bulk buying and great savings. So call your friends and family and get them to order with you.