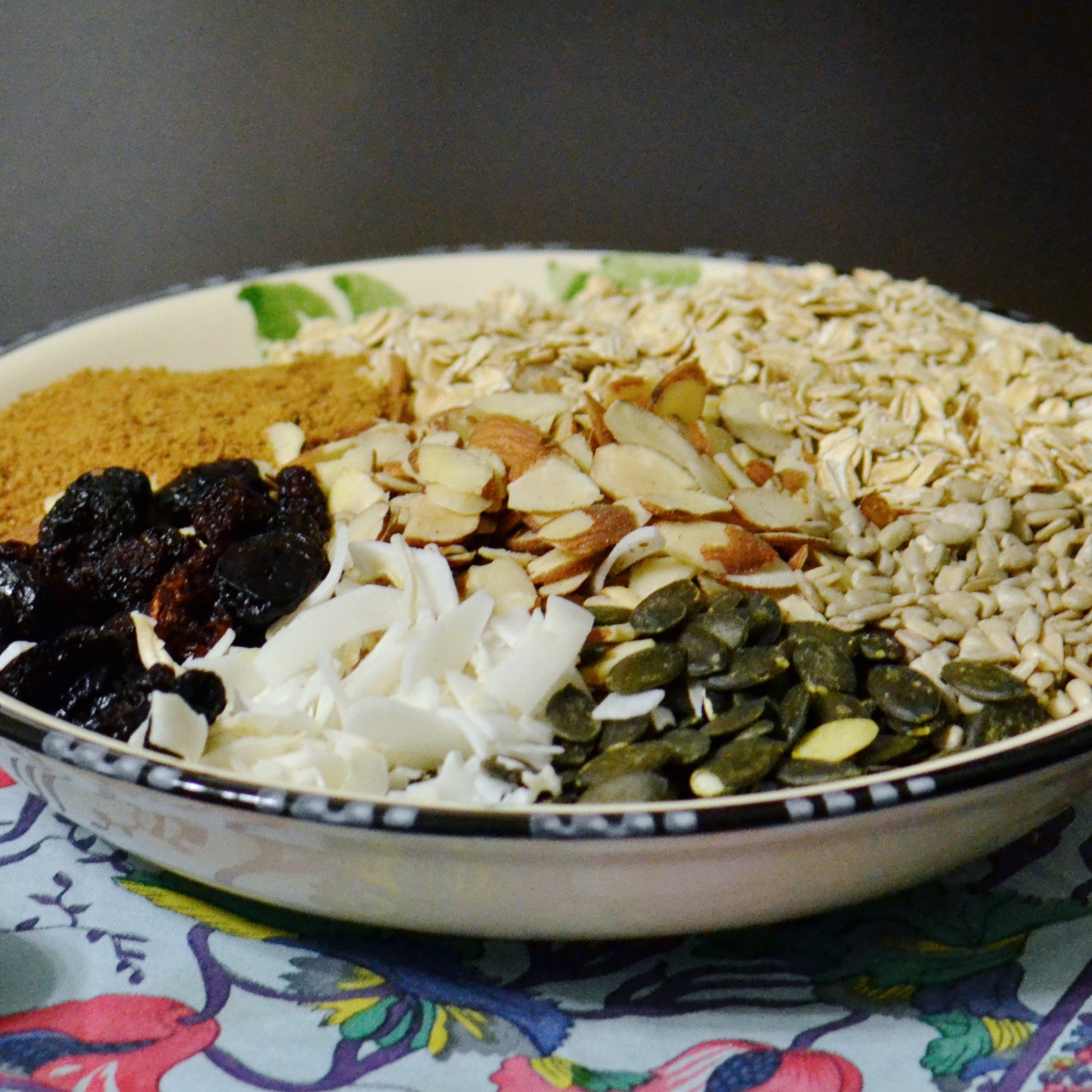 The term "superfood" was coined by the health food industry to help consumers identify foods that are nutritionally dense and offer dietary benefits. There is speculation that the term drives sales of exotic (read: expensive) imported foods which don't necessarily have more nutritional value over their North American or local counterparts. While there are no official rules when it comes to labelling a food as "super," the usual suspects consist of plant-based edibles and some fish that have an abundance of vitamins, minerals, antioxidants and phytochemicals ~ basically, the good stuff!

Nuts, seeds and berries are regular players on any standard superfood list. While every nut type is different in both health benefits and calorie count, they all have some things in common: they are an excellent source of protein, contain important vitamins and they have cholesterol-lowering properties. Most nuts are high in healthy fats (notably macadamia nuts and walnuts) and can be beneficial to your health if ~ like most things ~ they are consumed in moderation. In addition to being incredibly versatile and a great alternative to animal protein sources, almonds and pistachios are among the lowest in calories.
When it comes to packing a nutritional punch, seeds are a solid option for such small portions. Seeds contain what is known as the "trifecta" of health benefits: protein, fibre and healthy fats. Chia, flax and hemp seeds have been gaining a lot of popularity in recent years, and for good reason! Per ounce they have more protein than most other plant foods and their fibre content will help keep you feeling fuller for longer.
Most berries are found to be high in vitamins and antioxidants. Blueberries, as an example, are one of the original superfoods. Some nutritionists believe that if you're going to make only one positive change to your diet, you should simply add blueberries. Similarly, goji berries are said to contain 500 times more vitamin C per ounce than oranges! Native to Mongolia and Tibet, goji berries are starting to find their footing in North American agriculture, making them more accessible for the average consumer.
So if you're looking for simple ways to change your diet and improve the quality of food you're eating, start here! Check out our recipe section for awesome (and delicious) ways to include nuts, seeds and fruits into your everyday life.