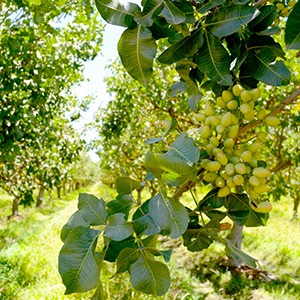 If you haven't had the chance to partake in our Spring Clearance Sale before, you're in for a treat (chocolate-covered almonds, perhaps?).
With many individually discounted products as well as volume discounts, you're sure to snag a deal or two or more.
As a business that specializes in new crop products, we never store inventory from year to year, thus this is your chance to fill up your freezer (while getting great discounts!) as we empty our warehouse to make room for the next harvest.

Keep in mind, quantities are limited, so get your order in early!
Along with the "super special" items that are individually discounted 25%, volume discounts are also available starting at 15% off for orders over $100, 15% off plus free shipping on orders over $300, and 25% off plus free shipping on orders over $500!
If you have any questions, please don't hesitate to get in touch with us either by email (info@ranchovignola.com), calling us directly at the office (250.546.3343) or you can leave a message at our toll-free message centre, 1.877.2767 (1.877.NEW CROP).
Hint: Our organic chia seeds will be on super special! Check out our great chia seed recipes for some inspiration: chia recipes.