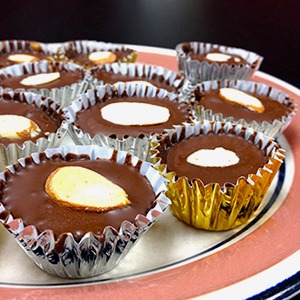 Spring is in full swing and the weather is getting hot.
There always seem to be certain recipes that really jump out at you when you are lacking a bit of energy.
Here are 10 simple Rancho recipes to satisfy your hunger and give you an energy boost.
Try one today when you're busy and on the go!
And keep checking our recipe section and YouTube channel for more great recipes for all occasions and any time of day.

Bite Size Fruit Balls: This recipe is a great hiking or on-the-go sweet, healthy snack.
Almond Flax Banana "Milkshake" Smoothie: This thick, creamy smoothie is a great dessert or a decadent breakfast.
Breakfast Mix Granola Bars: These granola bars are very easy to make and are a great snack to have on hand for when you're on the go or having a busy day.
Date Truffles: Uncooked goodness, superfood-style. These little guys can be substituted very easily! Raisins or cranberries easily take the place of Incan berries; walnuts, slivered or sliced almonds or pecans would make great substitutes for cashews. Easy to play around with.
Eat More Bars: This is a delightful, healthy candy, and especially nice for those who are allergic to peanuts, as it is made with almonds and almond butter.
Vanilla Almond Milk: You can't even compare store-bought almond milk to this; once you've tried it fresh you'll never go back!
Ricardo's Candied Pecans: These pecans are perfect on salads, to snack on or get creative with for a world of possibilities!
Indra's Almond Butter Cups: The beauty of this recipe is how flexible it is! You can use whichever chocolate is your favourite; experiment with mixing in a pinch of ground cinnamon or ginger, and if you're feeling brave try a pinch of cayenne for some heat.
Blueberry, Pomegranate & Flax Smoothie: This antioxidant-rich smoothie is a great morning boost!
Sweet & Spicy Walnuts: Sweet & Spicy Walnuts is one of those recipes that is great for entertaining. It is fast, easy and delicious. Whip them up and have them in the oven in under 10 minutes.